Latest in: Bib Forgery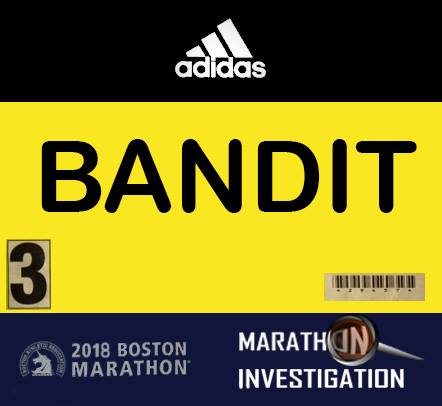 Runner posted a reddit ad looking to pay someone $10 for a photoshopped Boston bib. The bib he posted was a charity bib
More information is now available regarding the article posted on Monday regarding the group or runners that ran with copied bibs. I have information going back to 2016 regarding some of the same runners that either ran with copied bibs or had their bibs copied. I cannot say with...

After The Boston Marathon, I typically hear from runners that spot others in their tagged photos, wearing copied or forged bibs. In this situation, the runners managed to out themselves. It appears that the 3 women in the above picture all used copied/forged bibs to run The 2017 Boston...

Since the Boston Marathon, I have been receiving a steady stream of emails. Included in these were emails from runners that found photos of others using forged bibs when they logged into marathofoto.com to review their pictures. I posted an article on Monday regarding bib forgeries that originally included...

I have received a number of reports on Boston bib forgeries. I wrote one article on a runner that forged a charity bib of a runner that ran for the Dana-Farber Marathon Challenge Team. I have since received additional reports. I have spoken to and messaged a few of...

The 2016 runner – caught on video with a 2013 bib – video from baa.org Police Commissioner Evans in 2013 In the deluge of emails I received last week, I received two tips regarding Boston Police Commissioner William Evans. The initial tip said that Commissioner Evans was wearing an...

Almost as soon as the Boston Marathon was over, I started receiving tips from runners about suspected bib swappers, and runners that saw someone on the course that didn't seem capable of earning their bib #. Today, I started to receive a handful of messages regarding bib forgeries. The...