Latest in: Cleveland Marathon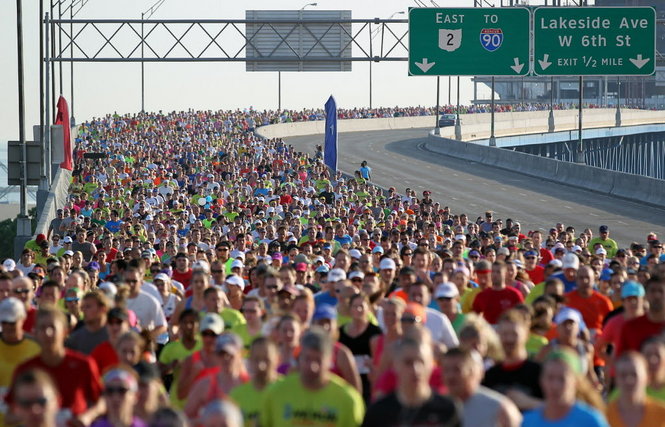 After runners protest, the unofficial marathon winner faces possible disqualification for covering his bib.
Richard Perza cheated his way to a finish for the 5th consecutive year in Cleveland.This time he won his division after finishing 3rd, 2nd, and 6th in the prior 3 years in Cleveland. He was disqualified after I reported his result to the event last year. The question is,...

Interesting case here. I was looking at this past weekend's marathons, and was particularly interested in the Rite Aid Cleveland Marathon. Looking at the course map, it seems there are multiple opportunities to cut the course. I have no background information on how tough it actually is and how...