Latest in: marathon cheating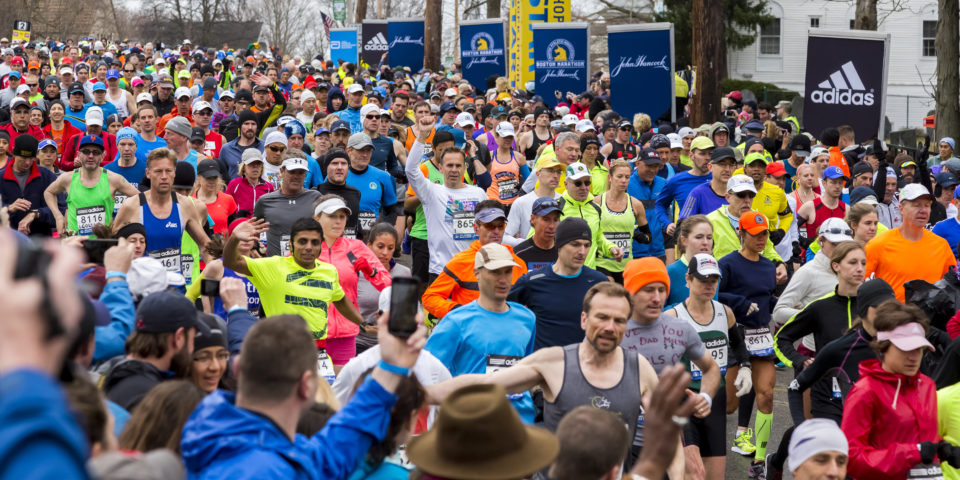 Runner Was Part of a Select Group Given The Honor To Run For Team MR8
A couple weeks ago I wrote 2 articles about the Disney Marathon. As a result, I've received messages regarding a  slightly different type of cheating. Cheating to avoid the balloon ladies. These runners aren't cheating to run Boston by claiming illegitimate 3 hour Boston Qualifying times. But I have...

I was first made aware of "Linda" and her husband a couple of months ago.  It did appear that her husband had carried her bib in some races, but I didn't see the motivation. There was no Boston Qualifying time, so I set aside the information with intentions of...

Below is the Rock N' Roll Arizona course map. There are mats at 10k, 13.1 miles, and 20 miles. There are no published mats on the out and back section that covers about 7 miles. Multiple runners have confirmed that they do not recall a timing mat on this...

Registration has closed for The 2017 Boston Marathon, and those that have been accepted have been notified. Boston accepted all applicants that ran 2 minutes and 9 seconds under their qualifying time, leaving scores of runners that met the qualifying standard on the outside looking in. I received the...

I wanted to elaborate more on the project that was the topic of the Runner's World article. You can go to the bottom of this post for links to 3 particular cases that I felt warranted further attention. A group also was formed on Facebook to discuss racing and...

I have received a number of reports on Boston bib forgeries. I wrote one article on a runner that forged a charity bib of a runner that ran for the Dana-Farber Marathon Challenge Team. I have since received additional reports. I have spoken to and messaged a few of...

As part of the Boston Project that was outlined in Runner's World, we flagged runners to review that finished in a significantly slower time than their Boston bib # would predict. 4 Runners were initially flagged that qualified at the 2014 Monte St. Michel Marathon. As a point to...