Latest in: Racepass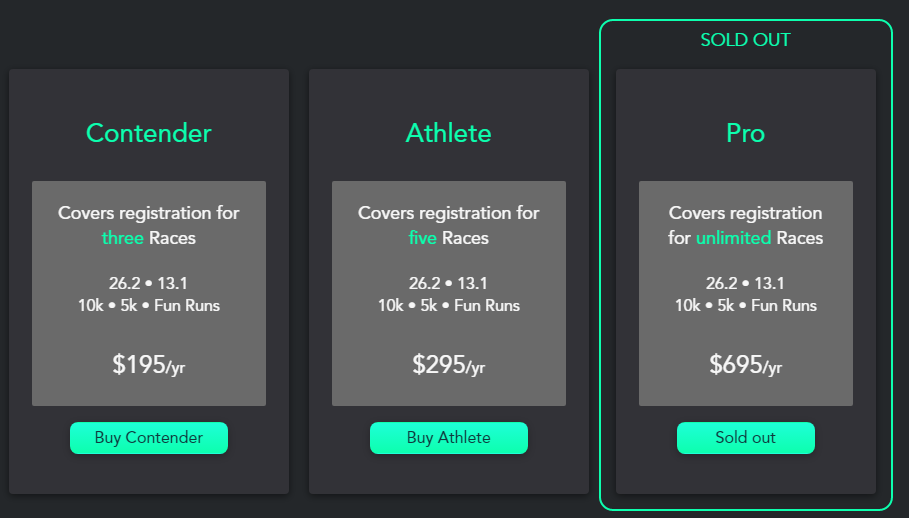 "This service presents a violation of the RRCA's insurance program requirement to obtain waivers directly from all event participants."
Prior to posting my article on Racepass on Friday, I had reached out to them with some questions.  They responded with a link to a blog post. They also posted this link on my thread on Facebook. Racepass is attempting to centralize the race registration process. The biggest issue is...

Racepass.com launched this week. From their press release: Launching today, Racepass, the first subscription-based membership for distance races, is reshaping racing with a platform that connects runners, race directors and race sponsors to get more people running more races. For a flat annual fee, Racepass membership covers full registration...