Marathon Investigation

is pleased to announce their new Partnership Program.  This program gives race companies the opportunity to formally partner with Marathon Investigation to display their commitment to integrity within their race results.  In addition, we provide a program for individuals, groups or clubs to show their commitment to a cheating-free sport.
Marathon Investigation strives to collaborate with all parties who are responsible for the results of any given event.  These programs are designed with different budget and race needs in mind.  Additional services may be provided to individual races such as recommendations regarding timing mat placement or other measures to prevent and detect cheating.  A race that displays their dedication to combating cheating by working with Marathon Investigation will be given the right to display a badge on their website and promote on their social media channels (see chart below) and Marathon Investigation will display your race logo on our website (greater social media and website placement is available)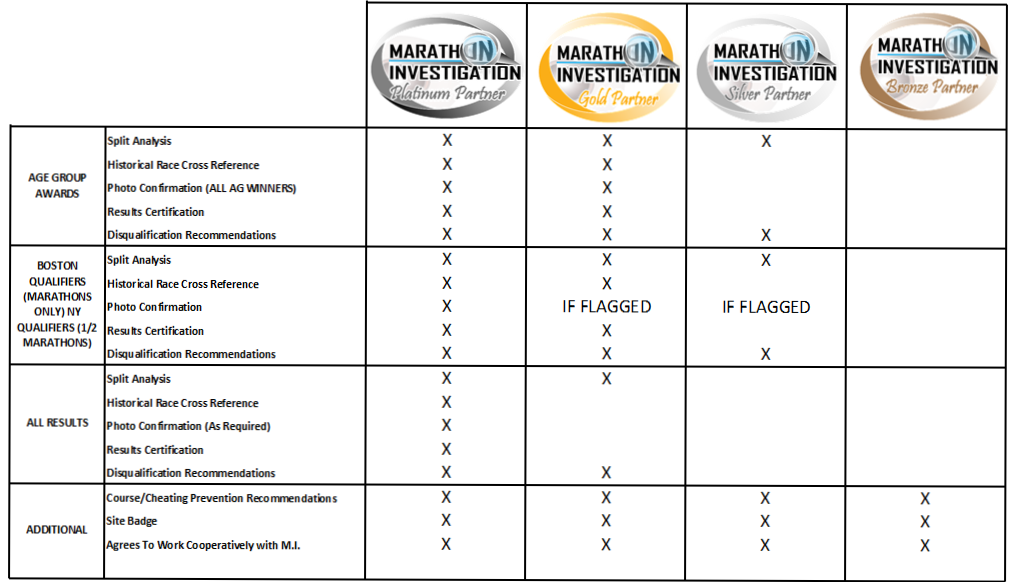 EXPLANATION of SERVICES
•Split Analysis –
Analyze all available split data. Flag anomolies including missed splits and pace variances for further analysis
•Historical Race Cross Reference – Review historical results. Flag runners for further review when their results were not predictable based on past races.
•Photo Confirmation – Use race day photos to verify identity, and analyze course photos for potential cutting and to compare with other runners  that may appear in photos
•Results Verification – Officially verify results based on all the above methods
•Disqualification Recommendations – Will make recommendations for disqualifications, or requests for proof of time from runners.
•Same Day Results Verification and Disqualification Recommendations – Available for an additional fee for age group award winners only.  (Limited Availability)
•Course Analysis – Make recommendations on course setup and steps to reduce course cutting. Available to travel to race as part of the review (travel and expenses the responsibility of the race)
For  Supporters (Individuals & Groups, Clubs) please use the follow Paypal links to activate your partnership.  You will be emailed the downloaded image within one business day after your payment is verified.   All other levels, please contact the MI Program Development Manager at the email link on the bottom of this page.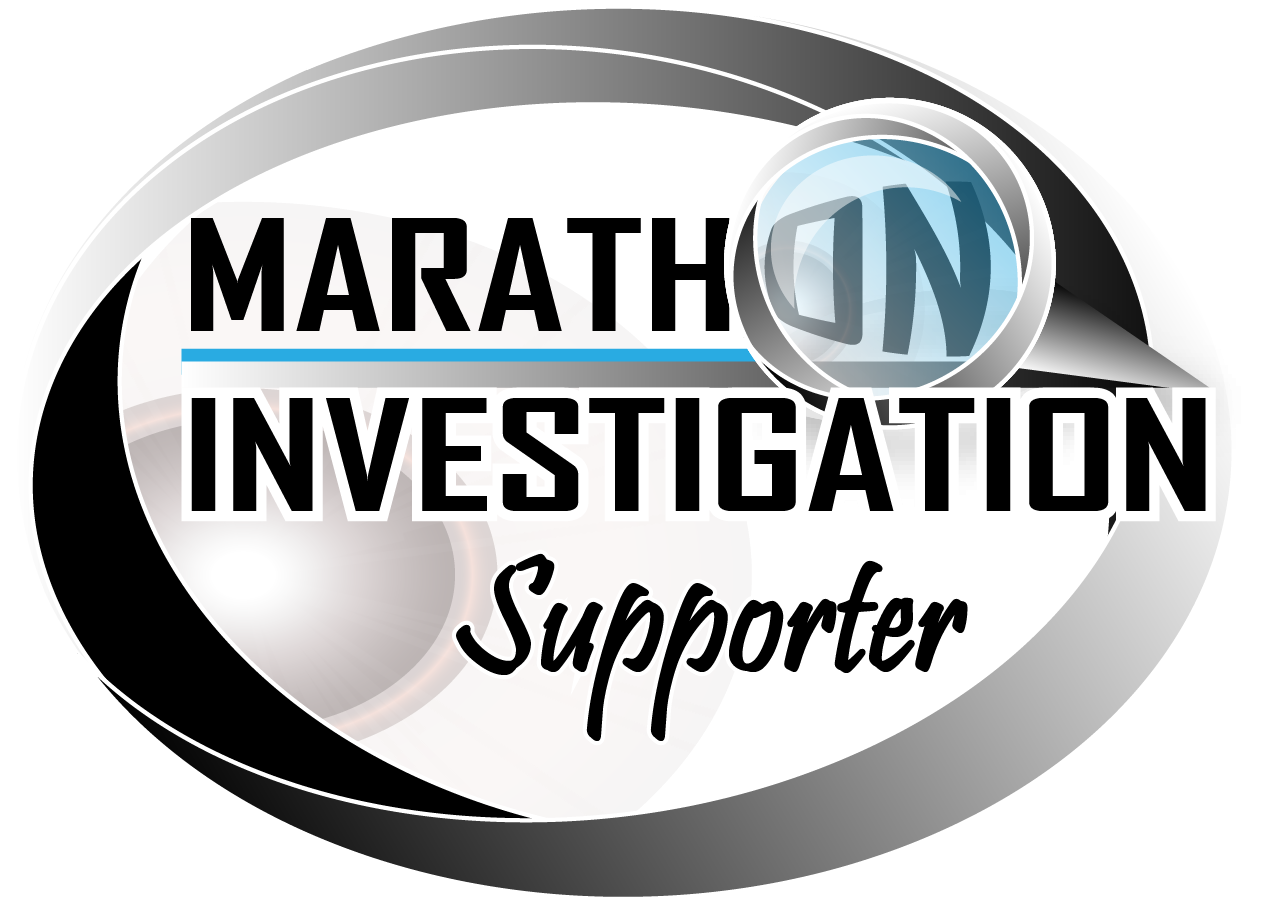 INDIVIDUAL/BLOGGER                                       CLUB or GROUP 
         $50.00 for 12 months                                           $150.00 for 12 months
•For additional questions or information on how we can partner with you for your upcoming event,
please email us directly -> CLICK HERE