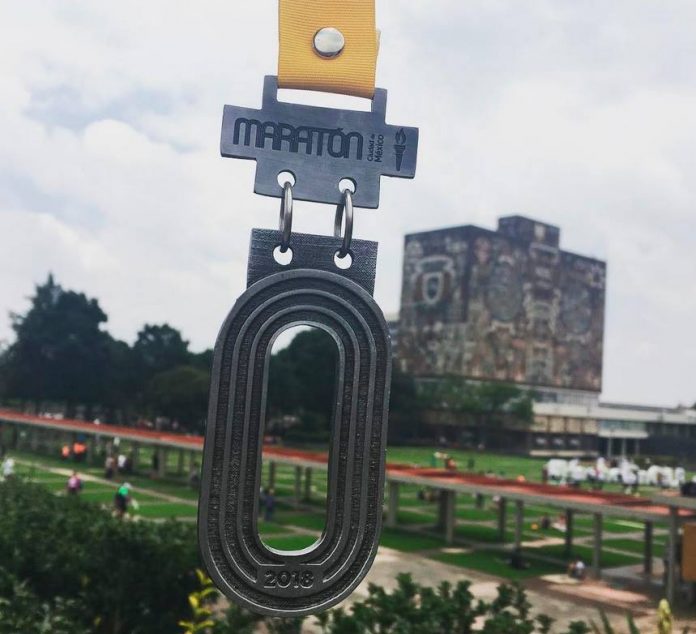 "WE'RE NOT HANDING MEDALS OUT THE DAY OF THE RACE, WE DON'T WANT TO DISCOURAGE PEOPLE FROM RUNNING THE RACE, QUITE THE CONTRARY. BUT AS THE RACE DIRECTOR AND A RUNNER MYSELF, I WANT EVERY PERSON TO CROSS THE FINISH LINE TO BE A TRUE MARATHONER." – Javier Carvallo – Mexico City Race Director
After last year's fiasco, the Mexico City Marathon Race Director Javier Carvallo claimed that they were taking steps to cut down on cheating. Last year over 5,000 runners were disqualified for cutting the course.
It does not appear that the race did enough, if anything, to curtail cheating at the 2018 race. Despite his announcement that they would not be handing out medals on race day, nothing changed. Pictures of runners with their medals are all over social media.
Initial reports out of Mexico City claim that as many as 13,000 runners were suspected of cutting the course in order to claim their medal. Carvallo had hoped that the rates of cheating would fall in line with other major marathons. Clearly that was not the case. This should not be unexpected as there were no obvious steps implemented to stop the cheating.
Both the articles above were from major news outlets in Mexico City. Both articles have been taken down. It is unknown whether they were taken down under political pressure or because of any inaccuracies. What is clear, however, that based on initial findings, the cheating was once again widespread.
Triatlon Mexico has listed dozens of examples on their Facebook page. Just like last year, runners were jumping onto the course midway through or later, in order to claim their prize, the last letter in the series of medals spelling MEXICO.
I cannot as of yet and maybe never will be able to confirm the exact number – results are not yet posted. The only results that have been grabbed are through the runner tracking app.
But the photos and patterns are very similar to what we saw last year when over 5,000 runners were disqualified.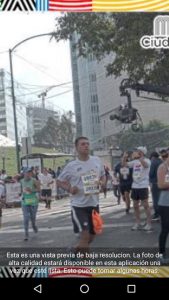 Gold Label Certification
Mexico City Marathon is on the verge of earning Gold Label certification. Certified as Silver for 2018, they have met the criteria for Gold Label certification. Reading through the regulations, there is no criteria for taking steps to minimize course cutting. Doping and electronic timing is required, but, apparently, having 5,000 or more runners cutting your course, and potentially hindering the elite athletes by entering the race in front of them, does not exclude a race from being certified by the IAAF.
Summary
I am sure I will have much more to report on in the coming days and weeks. What is clear is that previous comments by the race director were just hollow promises. They did nothing tangible to stop the cheating or to prevent the cheaters from collecting their medals.
Photos and examples in this articles are courtesy of Triatlon Mexico.
To support Marathon Investigation, consider making a small contribution.