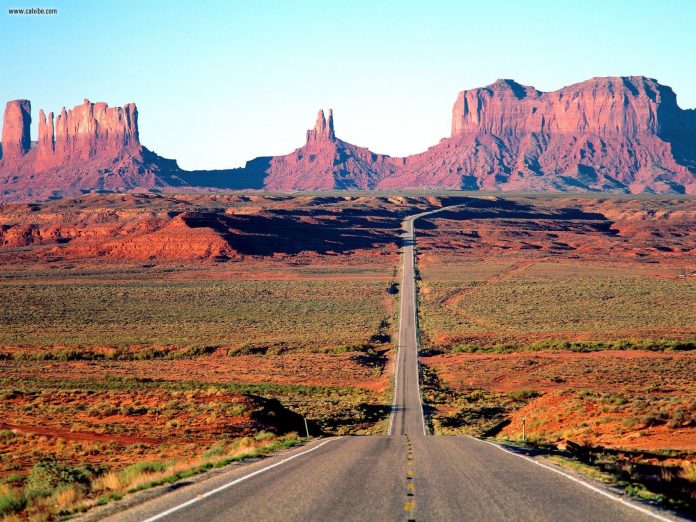 I initially wrote about this runner following the 2017 Rock n Roll Arizona marathon. He was one of a handful of runners that had suspicious results based on missed splits.
In addition to the timing data, I received multiple emails regarding this runner from spectators who, for various reasons, were suspicious of his result.
Looking through historical results, it is my opinion that he likely cut portions of the course every year from 2006 through 2017. Below is a chart of his splits from each year.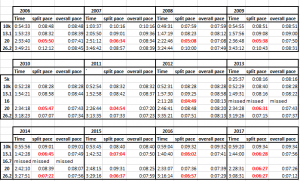 He was disqualified for 2017 after the result was reported to race officials.
in 2014, he missed the 16.7 mile timing mat. This mat was placed at the turnaround of an out and back section. Inexplicably, this mat was not in place from 2015 through 2017. He missed no mats those years, but his paces were uncharacteristically fast over this section of the course.
Disqualification Reversed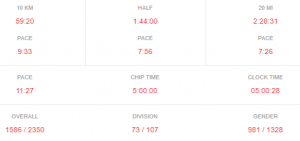 Recently, Dr Pafford was added back into the results of the 2017 race.  He was GIVEN a time of 5:00:00.  His original result showed he ran a personal best of 3:08:31.
What is most disturbing, is that this could not be a random error. Something triggered the decision to put him back into the results of this race. A race official with Competitor Group (or Ironman – who recently purchased Competitor) added Dr. Pafford into the results knowing full well that the time entered was not accurate.
Commentary
Dr. Pafford's new time is not a Boston Qualifying time, nor did it result in an age group award. But, a race that does serve as a Boston qualifier should maintain minimum standards of accuracy.
Adding a runner into the results with a time that race officials know is inaccurate should, in my opinion disqualify that race from serving as a Boston qualifier.  If an organization is willing to make the decision to fabricate a 5 hour result for a runner, how confident can we be that they could not be persuaded to add a 3 hour result for a runner?
I don't know if the Boston Athletic Association will ever go so far as to stripping credentials from a marathon or from an organization. If they were to do so, it would go a long way towards forcing races to respect the results and focus on the integrity of their results for all participants.
Please consider a contribution to help support the site. Contributions help to offset costs associated with running the site and help to enable me to compensate those that assist in data collection, etc.
Thanks to all of you that that support Marathon Investigation!