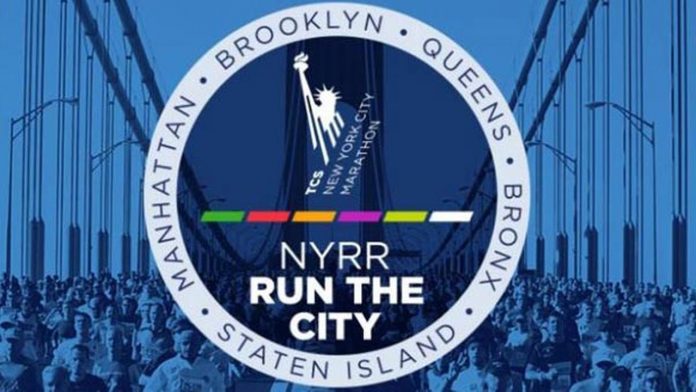 In the preliminary New York City Marathon results, runner # 64709 was listed with a finish time of  3:37:12, good enough for 2nd place in the W60-64 age group.
The runner in question had run the Paris Marathon in a time of 6:25:15.  The runner is pictured below proudly displaying their medal.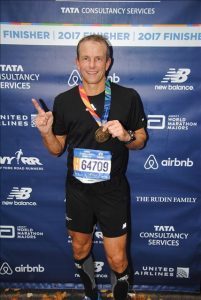 This runner is not the person who registered for the race and was assigned bib # 64709. This is not a photo of an over 60 year old woman.
Not a Victimless Crime
Whenever I write an article about bib swapping, someone comments that it really doesn't hurt anyone. But, the situation here is all too common. In many marathons that I check, there is some instance of a runner placing wearing someone else's bib. Typically it is a younger runner taking an age group spot wearing the bib of someone much older, or a male wearing the bib of a female, or a combination of both of these situations.
In this case, this runner stole the moment for those that he pushed down the leaderboard. I received an email recently that put it perfectly:
Our moment of glory is gone, The elation of placing is never as sweet as when one has just completed the marathon. The bib 'borrowers deprive us of that.
Disqualified
As I was writing this I confirmed that the runner was disqualified and the results were adjusted. I assume, based on the recently published policies of the NYRR that the runner will be banned from future events – although she lives in France and has a limited race resume – so that likely isn't that big of a deal to the original owner.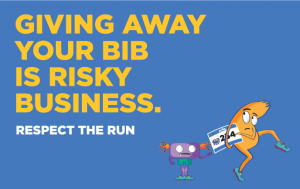 If anyone recognizes the runner that was wearing the bib, please notify the NYRR or myself directly. That runner also could face sanctions.
Please consider a contribution to help support the site. Contributions help to offset costs associated with running the site and enable me to compensate those that assist in data collection, etc.
Thanks to all of you that that support Marathon Investigation!