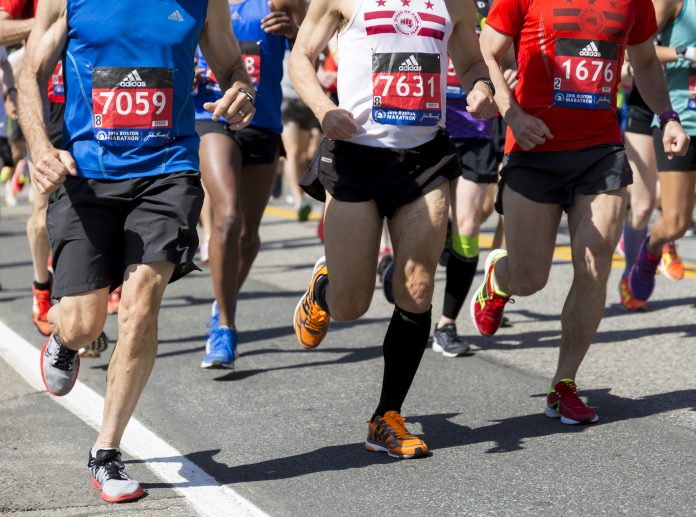 The 2018 Boston Marathon is just 3 days away. I will be glued to my computer watching the race. I will be cheering for the Americans. But, I can guarantee before the race is over (or before the race even starts) I will start to receive tips regarding suspected cheating. I also will be tracking a handful of runners on the BAA live tracking page.
Even while I prepare to review the 2018 Boston results, I am looking ahead to 2019. The 2019 Boston Qualifying window has been open since September 16, 2017. The goal is always to prevent the undeserving runners from entering Boston (or any race with qualifying standards) and stealing a spot from those that belong. That means reviewing the qualifying races as they happen.
Review of 2019 Boston Marathon Qualifiers
I've had less time to spend on result reviews. I knew I needed to become more efficient.
With lots of help, I now am able to pull down results (including splits) from nearly any race I wish to review. In most cases, I am able to do this without needing additional assistance. This has greatly sped up the time it takes to get access to and start reviewing split data from the races.
Reader tips are extremely valuable. I still can't catch everything. An increasing number of cheaters are caught through tips from readers. These may be eyewitnesses, acquaintances, or people that decide they want to review the results of a local marathon. All leads are greatly appreciated.
Even for races where I don't pull all the split data, I do bounce the list of Boston Qualifiers against my database of suspicious results.
The Database
Yes, I have a database of suspicious results. Whenever I get a legitimate tip, the runner goes on the list. Whenever I catch someone cutting a course, using a bib mule, or selling a bib, they go on the list. This list is used to cross reference results of future races. It is also available to cross reference against entry lists of upcoming races. I have used this list at the request of partner races and timers to notify them of runners that they may want to monitor. Not everyone on this list is a confirmed cheat. But it is a useful reference to help prioritize reviews of future races.
Disqualified Runners
I have begun going through historical race results specifically with the purpose of identifying disqualified runners. Some races clearly label runners that have been disqualified and others remove them from the results completely. I can identify many of the disqualified runners in either situation. For current races, I can pull the results immediately after the races. By comparing the initial (unofficial) results with the results posted at a later point in time, I can identify runners that were removed. For past races, sites like Marathonguide and Athlinks are useful. They pull results shortly after the races, and don't typically update when a runner is disqualified.
To make it clear, not all runners that were removed from race results are cheaters. Some may have dropped to the half marathon, or been picked up by the sag wagon and tripped the finish mat. These runners would never be reviewed individually unless they run a future Boston Qualifying time or place in their age group. If they are definitively cleared, they would be removed from the database.
Using this method, I have identified some runners with multiple disqualifications. Those runners are looked at with additional scrutiny – especially if they have times that would have earned awards or a potential spot in The Boston Marathon.
What This All Means
Using the database and the improved ability to pull down at least the basic results from any marathon means I will perform a review of every single Boston Qualifying race.
All results will be cross referenced to the database. Any runners with Boston qualifying times or age group awards will be individually reviewed.
Splits will be analyzed for all runners for most races. Runners with missing/suspicious splits will be investigated thoroughly if they have a Boston Qualifying time. Suspicious results will all be added to the database.
Summary
The primary goal of the blog was always to prevent cheating. Reviewing results and reporting them to the races isn't the only way I feel that this is being accomplished. Keep this in mind if an article I post may be a little bit outside of my standard scope. I promise not to veer too far off of the topics of racing and cheating.
I joked on twitter that I should start videogameinvestigation.com after I saw an article regarding the Billy Mitchell, who was featured in the documentary "King of Kong'. All of his records have been removed. I lamented on how obsessed people were over the record for Best score at Donkey Kong and for a moment understood how people outside of the running community (and some inside the community) feel about the work being done at MarathonInvestigation.com.
Deterrent – By posting about cheaters, some runners will think twice about cheating. They don't want to be exposed.
Information – Many runners didn't or still don't think banditing or bib swapping is wrong. Some runners think of cheating as victim-less. If they cheat to enter Boston, they don't think of the person they bumped out. I am hoping that the website opens their eyes.
Reach – Sometimes I will write articles that are not directly related to cheating for a qualifying time or Boston. Some of those have been my most viewed articles have been a bit off topic. (My article on Barkley or The Disney Bib Thief for example). These articles always gain followers and lead to additional tips. They also lead to contributions and ad revenue which are necessary to cover the expenses associated with the site.
Set Your DVRs. A profile on Marathon Investigation will be airing on ESPN E:60 this Sunday. It airs at 9 am Eastern. Check your listings.

If you appreciate the work being done, please consider making a small contribution. Click the below link for details.
Support MarathonInvestigation.com