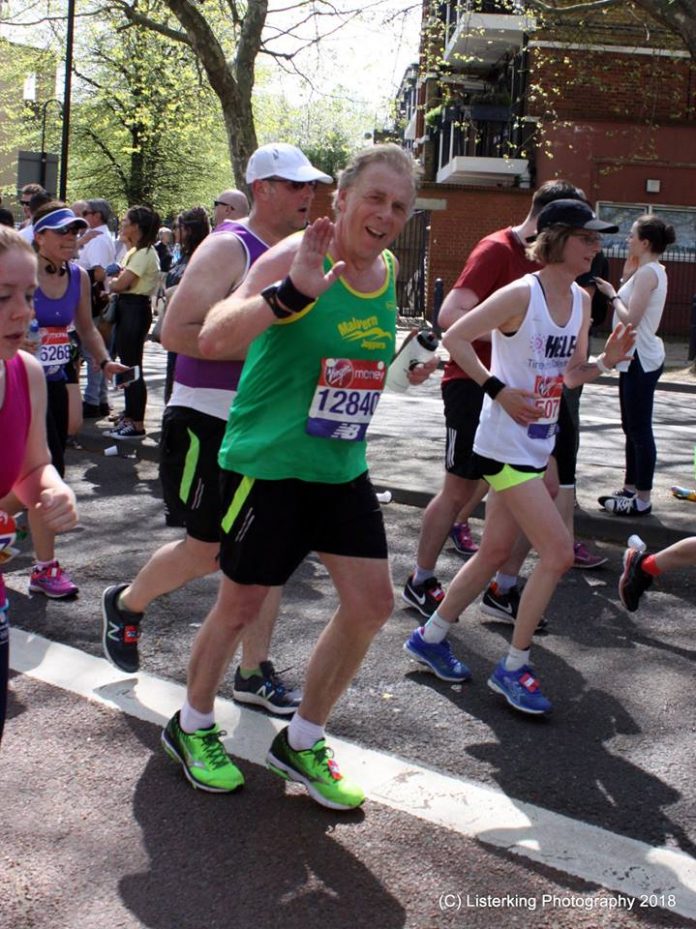 "Shocking Abuse of Position"
The email I received on Thursday morning was titled "shocking abuse of position". The email briefly described that two members of The Malvern Joggers running club had wither copied or ran with someone else's bib. Not only were the runners involved members of the club, but they were committee members.
Forged Bib
The male runner wearing bib number 6195 was wearing a copy of the original bib. The owner of the real bib is not a member of The Malvern Joggers, but is shown in another photo with the runner appearing with the bib forger. It is unknown if the rightful owner participated in the copying of the bib.
The runner with the copied bib was a member of The Malvern Joggers and a committee member.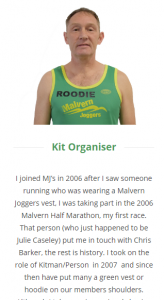 Bib Swap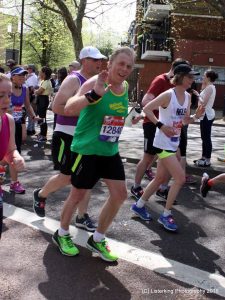 The runner pictured above was wearing the bib that was assigned to his wife. It does not not appear that she participated in the race.
In addition to wearing the bib, he also had her timing chip, which is affixed to his shoe. You can see the red and white device on the runners in the photo. This shows that not only did he want to run the course, but he intended to earn a time under her name. She originally was granted a finishing time. The result has since been removed from The London Marathon website.
His wife was the Secretary of The Malvern Joggers.
Consequences
I reached out to Carl Flint, the chairman of The Malvern Joggers for a statement.
We discovered that after the London Marathon two MJs had broken VLM rules. Following our investigations, I have accepted their resignations. Looking to the future, we have informed members of the club that we will take action regarding any infringement with the race organisers regulations.
The positions of Secretary and Kit Organizer are now listed as open on The Malvern Jogger's Website.
Please consider making a small contribution to help support MarathonInvestigation.com. Reader contributions are the main source of the funds that are needed to pay for servers, photos, data, etc.