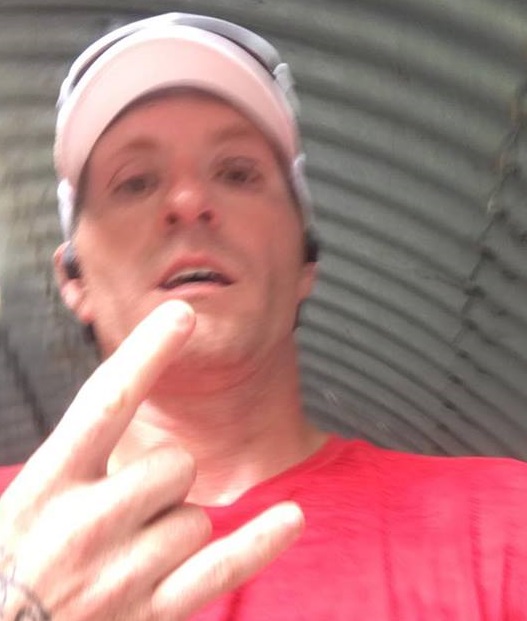 James Brady finished 6th in The Mo' Cowbell Marathon this past Sunday with a time of 3:03:12.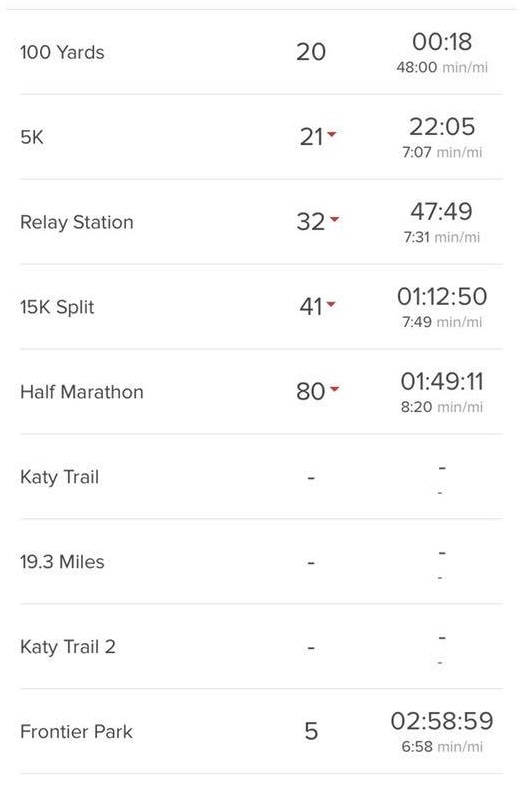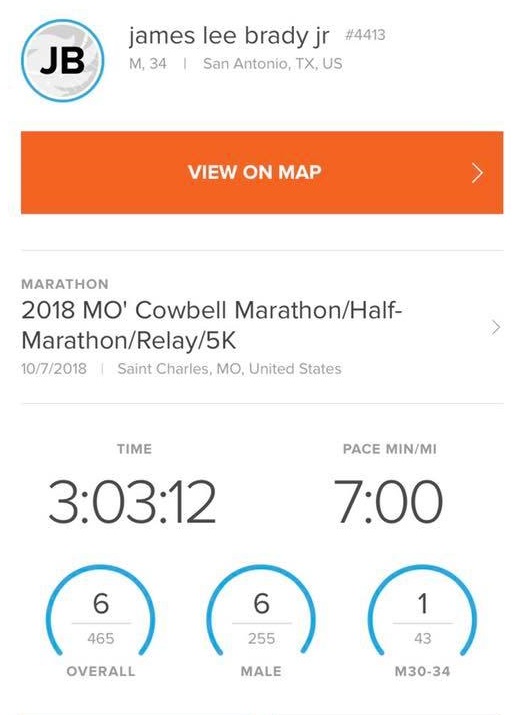 He finished the half Marathon in a time of 1:49:11 – an 8:20 minute per mile pace.
He finished The Marathon in a time of 3:03:12 – a 7:00 minute per mile total pace.
If you are to believe this result, you would have to believe that he ran the 2nd half of the marathon at a 05:39 minute per mile pace, and that he ran a and that he ran a 34 minute negative split.
This wasn't just a case of a runner tiring, and giving up. He is claiming that his time is legitimate.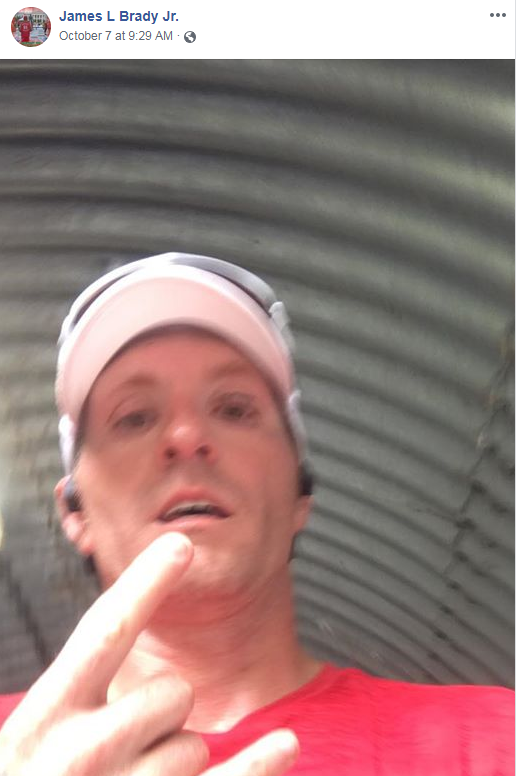 The photo from the tunnel was posted at 9:29 am.  According to a runner that I've been in contact with, this tunnel is after the halfway point. The photo was taken 2 hours into the race, shortly after he crossed the halfway mat – the last mat he hit until just before the end. It is not usual to see a runner increase from an 8:20 minute/mile pace to a 5:39 minute/mile pace and stop to take a selfie and post it to Facebook mid effort.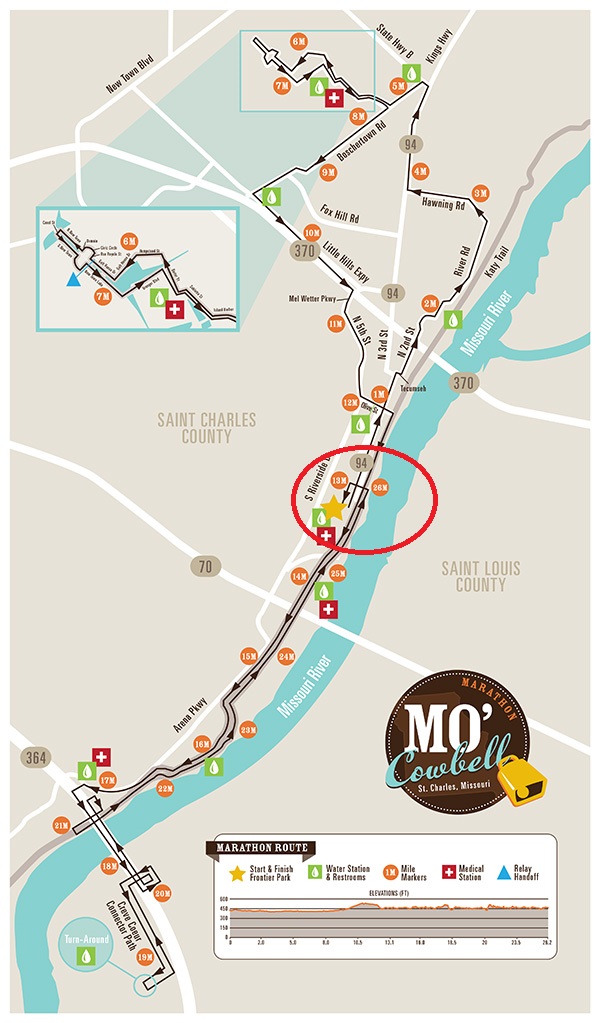 Thankfully, the race reacted quickly and adjusted his placement while they presumably reviewed his results.

Currently, they removed the placement all together, not even crediting him with the 999,999th place finish.
James did have an apparently legitimate 3:27:43 finish at The Austin Marathon earlier in 2018. It is unknown if he was motivated by a Boston entry, but it appears unlikely that he will get there through his efforts at Mo' Cowbell.
Thanks to all readers that send me tips and information. Please, if you witness cheating, contact race officials, as well as Marathon Investigation if you wish. Being vigilant, and not looking the other way when you witness or suspect cheating has a positive impact on the running community. It helps provide the proper recognition to the runners that work so hard for their legitimate results.
To support Marathon Investigation, consider making a small contribution.
Don't want to use PayPal? Click below to contribute without going through PayPal.