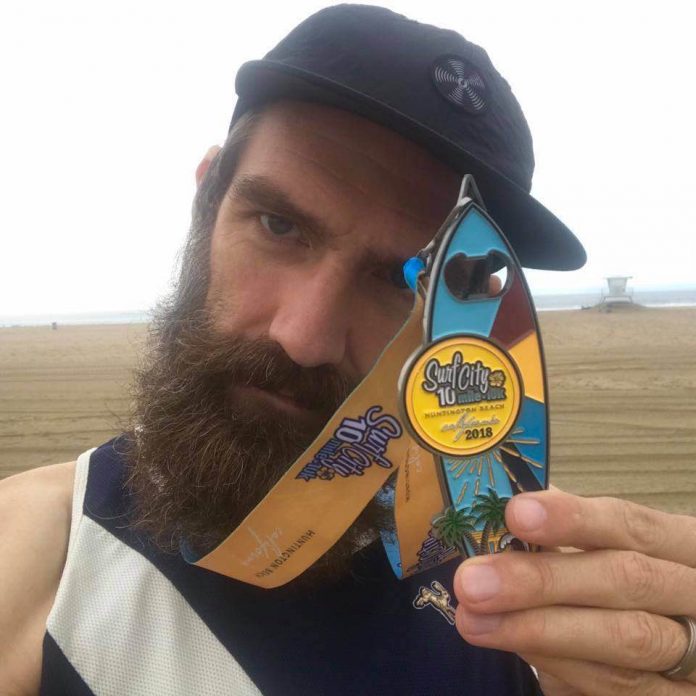 This past weekend, Julie ran two Personal records, on the same day, at the same time. Julie was registered for The Surf City 5k and Revel Big Bear. However she gave her bib away to William for the 5k.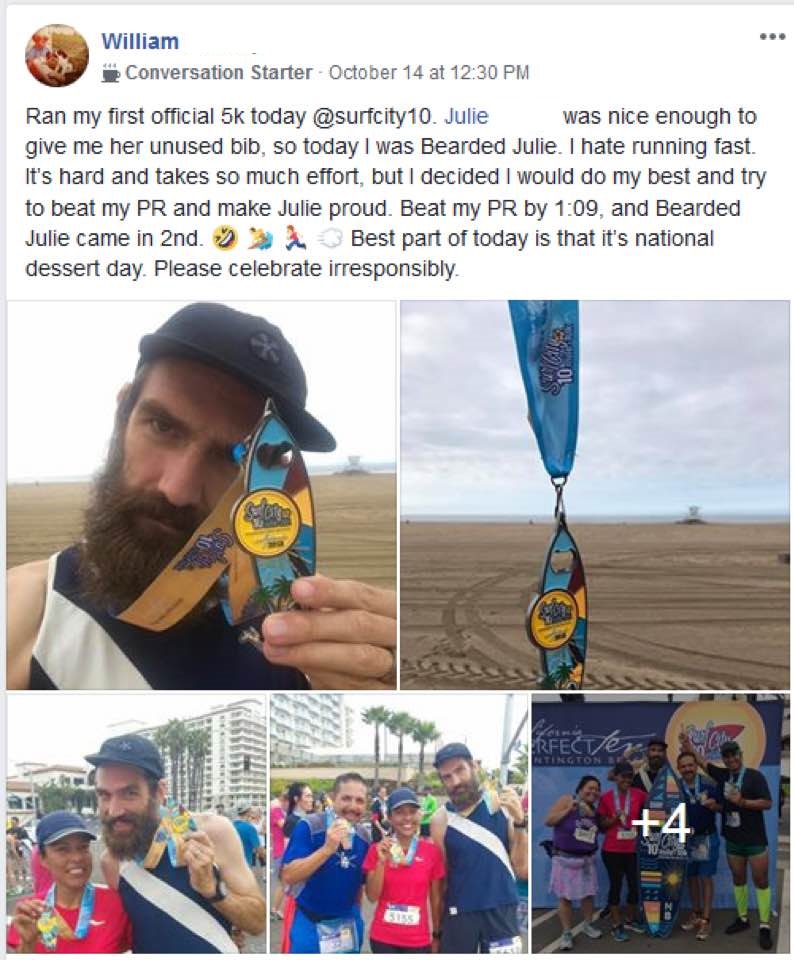 Julie gave William her bib, because she was running a marathon and could not run the 5k. I've written a number of articles about runners winning age group awards by giving bibs to faster friends in different age groups or females giving their bibs to males. Usually, I give the benefit of the doubt and assume that they unknowingly place in the age groups.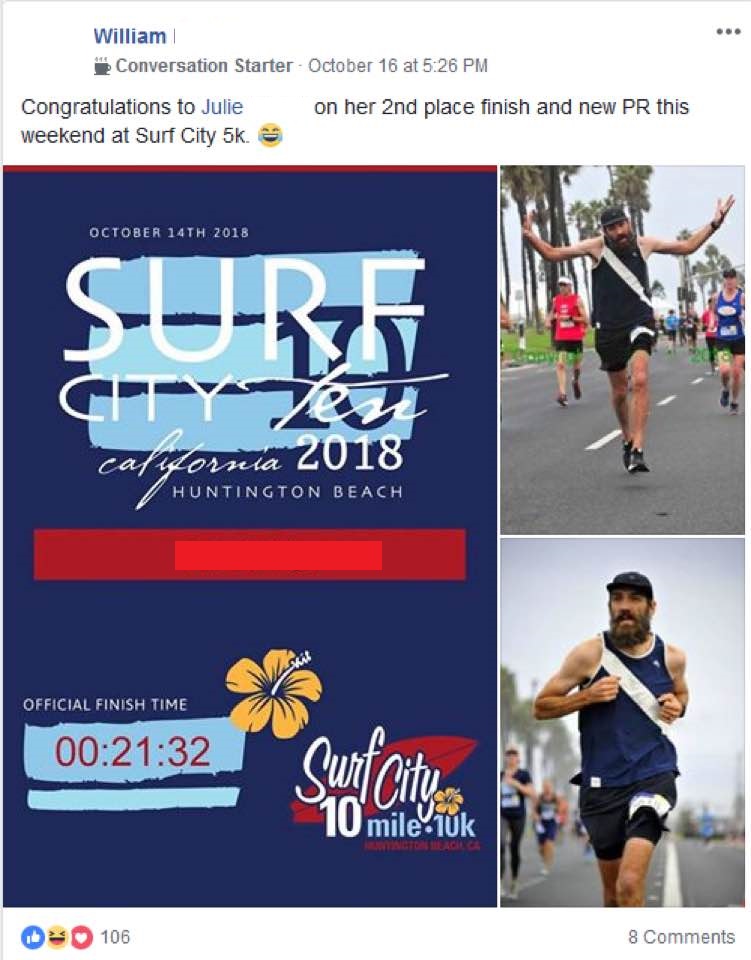 In this case, both runners knew that Julie had come in 2nd place in her age group. It does not seem that any paid any thought to the runners that William bumped down in the age Julie's age group standings.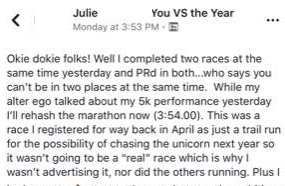 All of this was posted in a large Facebook group (over 30k members). An admin even joked on this thread. The group stresses positivity and is affiliated with Under Armour. However, it seems that along with the bib swappers, that the admins also did not take into account that their actions costs deserving runners their podium spots.
In Conclusion
Not a single member in the group mentioned that William stole the podium spots. I am writing this article to further try to shine a light as to how bib swapping is not always a victim-less crime. You should never run with another runner's bib. To knowingly claim an age group placement goes to the next level. That these two never acknowledged or considered the 2nd and 3rd place runners is very sad. Please, if you know a runner that behaves in this manner, speak to them, educate them, don't enable them.
Support Marathon Investigation
Please consider making a small contribution to support MarathonInvestigation.com. Your contributions are the main source of income for Marathon Investigation and help cover expenses associated with the site and make it possible to put resources into the investigations.
Don't want to use PayPal? Click below to contribute without going through PayPal.