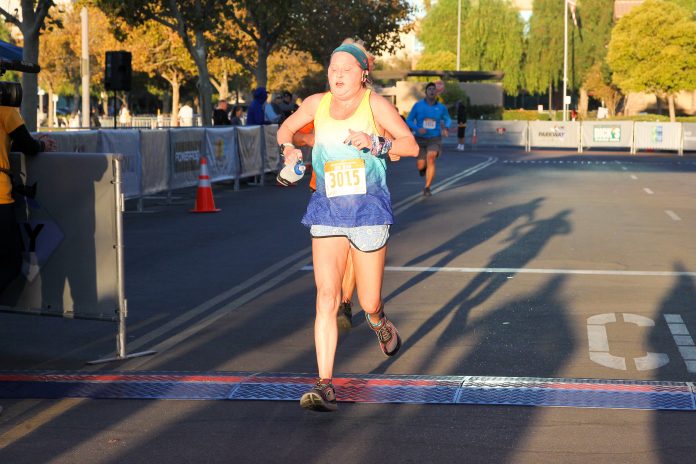 Kaye Reuschling finished in 2nd place in the F45-50 age group at The Santa Clarita 10k. The 10k is held in conjunction with the 5k, half and full marathons.
Kaye was observed as she stopped to tie her shoe on the out  portion of the out and back course. She then turned around and headed towards the finish, cutting the course short.
She was the only runner to miss the turnaround split, and was disqualified and the awards were adjusted. When she was approached, she replied "I thought I ran the whole race" but didn't argue with her removal from the results. She also ran the 5k and the half marathons without issue. She finished the half marathon in line with most of her other races in a time of 2:13:28.
Rock n' Roll Las Vegas Marathon
The RnR Marathon course is a challenging one. Out and backs and loops. Difficult to monitor,and easy to cut.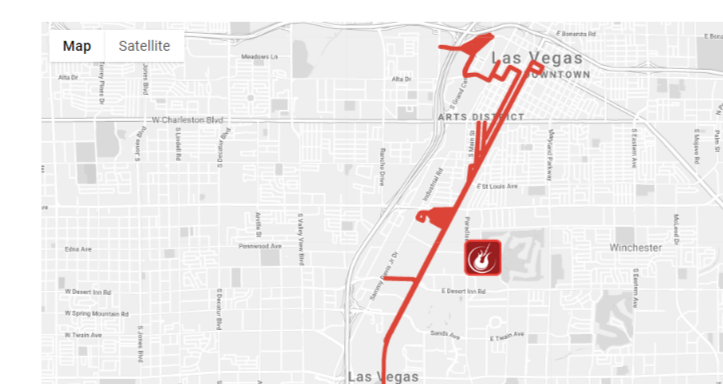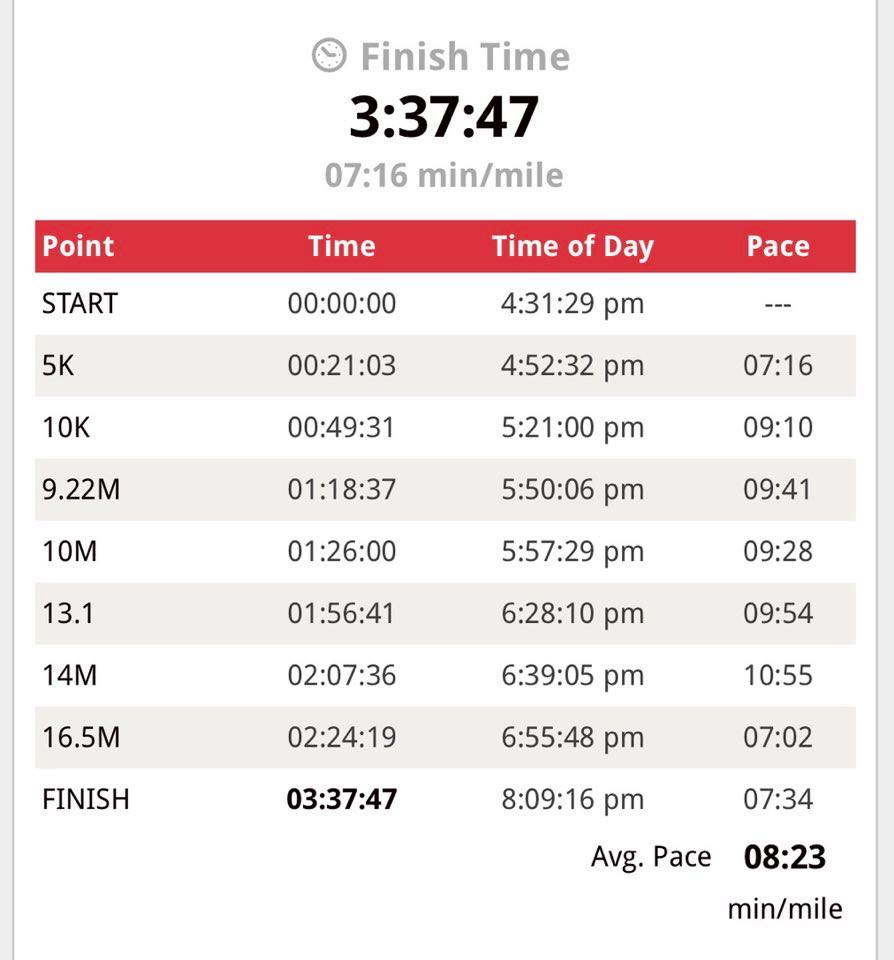 What you can't see from the screenshot above, is that she missed the 2.1, 20, and 25 mile splits. It is clear that she cut points of this course. She has been disqualified.
Other Results
RnR San Diego
In looking through her social media, I noticed that she had posted a picture of her marathon medal from RnR San Diego. This result did not appear on marathonguide or elsewhere. Looking her up in the app, it shows that she was disqualified.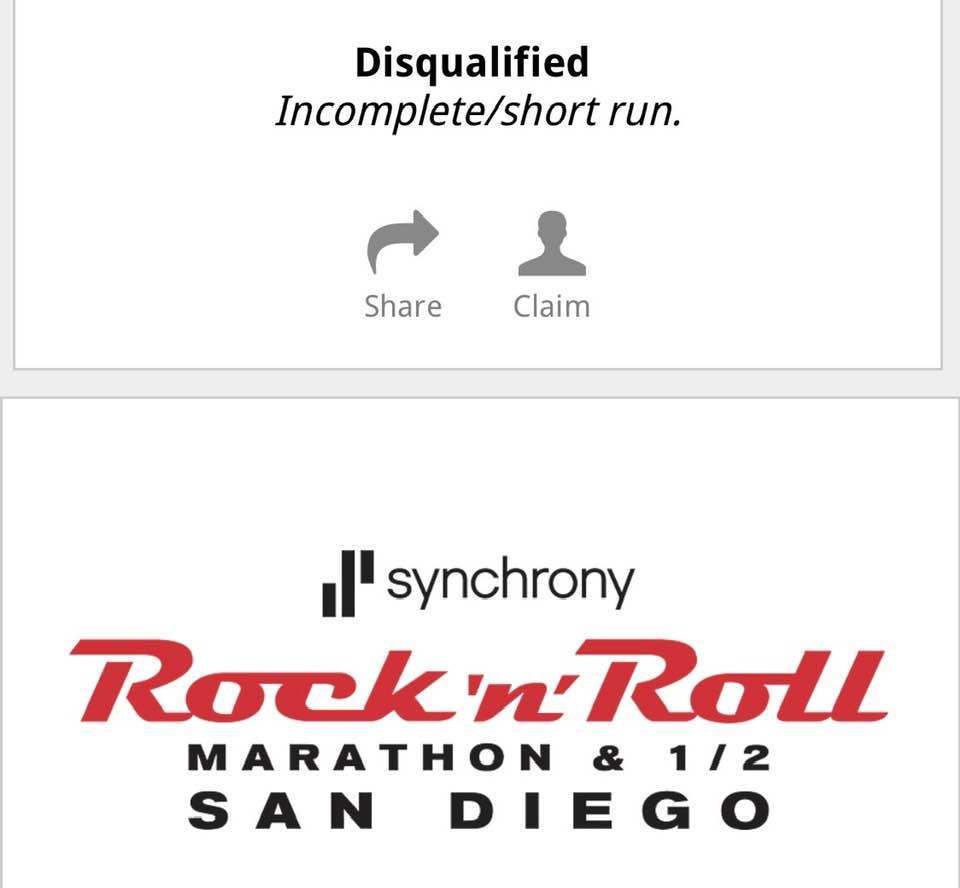 Los Angeles RnR Half Marathon
2018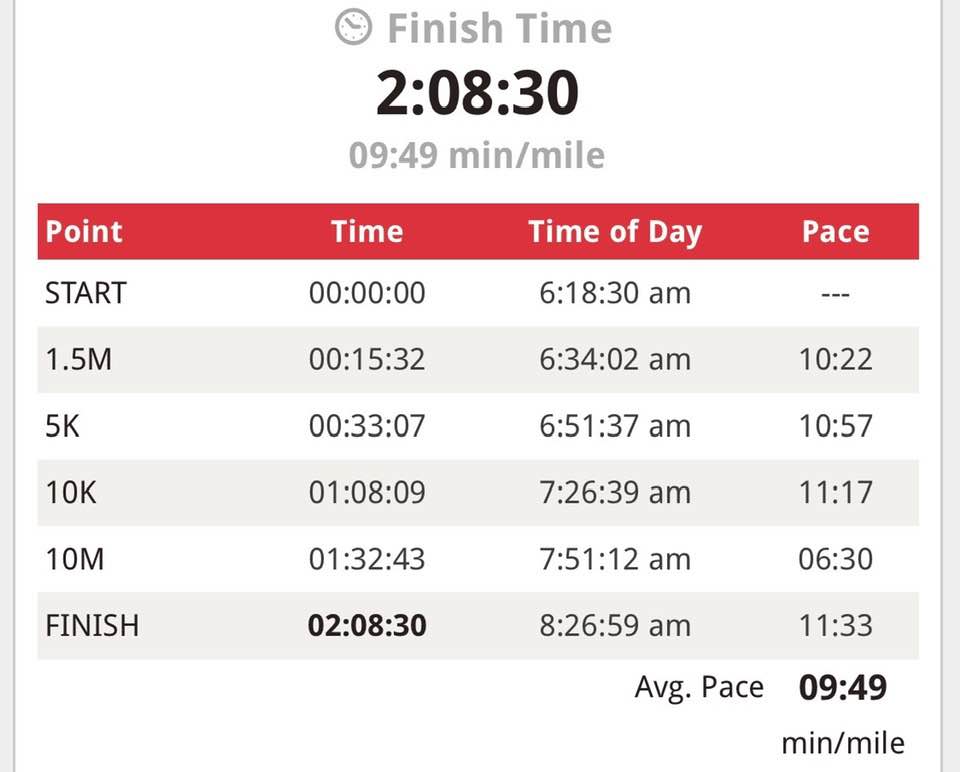 In this race, she went from running greater than 11 minute pace to 6:30 pace between 10k and 10 miles. (She missed the 8.2 mile split).
2017
In 2017, she claimed 2nd in her age group for The 1/2 Marathon.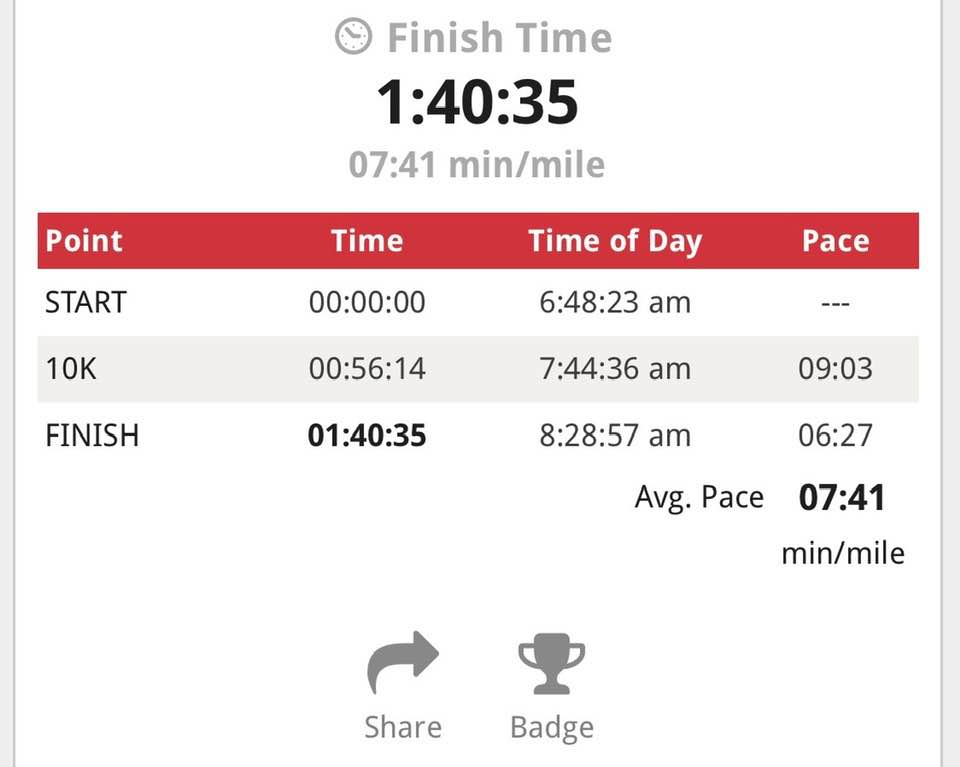 She missed the 9 mile split, and once again her pace increased to the point of being unbelievable.
She also ran the 2016 and 2017 Las Vegas Marathons in roughly 4 hours each. Past year splits are no longer available for Las Vegas, so those times can not be scrutinized.
All of these results are being reported to Rock n' Roll. RnR has done a much better job at detecting and disqualifying cheaters as of late. I am hopeful that she will be removed from the other results from prior years.
Please Support Marathon Investigation
Every contribution helps. I am currently working full-time on Marathon Investigation. The only way to sustain this level of effort long-term and maximize my efforts to catch and act on all known cases of cheating is through your support. Please consider a small contribution. If you represent a race, feel free to reach out for partnership opportunities.
Don't want to use PayPal? Click below to contribute without going through PayPal.