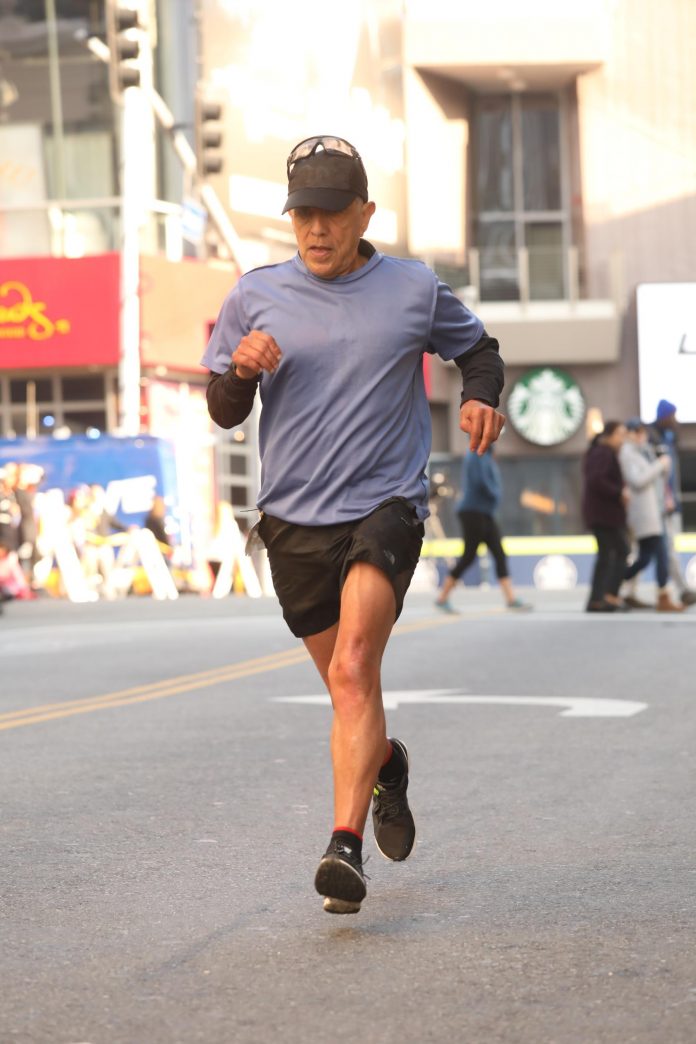 I'm not a marathon investigator like Derek Murphy, who's way better than me at analyzing split times, photos, and videos. But I'm a longtime running journalist and a 72-year-old marathoner who's interested in fast guys over 70. As a result, Derek's work and mine recently intersected on the case of Frank Meza, 70, who recorded two 2:53 marathons earlier this year (in Phoenix and Los Angeles). Here's my part of the story.
The Start of The Investigation
In mid-April, after returning home from the Boston Marathon, I decided to spend several days checking into Meza. I started with a long LetsRun message-board thread, where some supported Meza, and some accused him of cheating.
I also talked to Cal International and LA Marathon executives, and spoke directly by phone with Dr. Meza (April 18) and one of his training partners, Dr. Philip Bland (April 19). The next day (Saturday, April 20), I came in from a training run to find a threatening voicemail on my phone. The caller identified himself as Coach Lalo Diaz of Loyola High School in Pasadena, CA, where Meza is listed as an assistant cross-country coach. The message said that Meza had retained an attorney and that I should "cease and desist" from whatever I was doing.
On Monday, I called Diaz, but got his voicemail. I left a message saying that I simply wanted to learn more about Meza's running. I never heard back.
Next I emailed and then called Derek Murphy to ask if he had done any investigative work on Meza's races. I told him I had serious questions about Meza, based on basic internet research and several off-kilter phone calls, but didn't have definitive proof of any wrongdoing. Derek told me that he had not had time for a deep dive into Meza's races, but might do so in the future.
And so he did, beginning on May 28 with the first of several detailed articles on Meza. Anyone who reads the articles closely will have grave doubts about Meza's racing.
Let me skip ahead with my story at this point. I'll return soon with additional backfilling. While I was skeptical about Meza's marathons, I decided not to write about him at that time (late April). I wasn't worried about a legal threat. I knew I had done nothing wrong, and figured that anyone serious about intimidating me would have instructed an attorney to do so–not a high school coach.
I chose to leave Meza alone because he seems a respected member of the Latin American medical community in L.A., because he has been a long-time high school coach, and because he was an early supporter of an early Latin American running club, Aztlan Athletics. I value these contributions.
Also, he hadn't run his fast-at-70 marathons on record-eligible courses. Phoenix and L.A. are both point to point courses, which are not allowed for official record setting. Thus, Meza wasn't taking an American age-group record away from anyone. He hadn't, in my view, done a lot of harm, though I realized there are second-place finishers and others who would disagree. [I've stepped forward now to support Derek Murphy's fair and excellent work.]
THE BACK STORY
Now, here's the backstory, brief as I can tell it. From my phone calls to marathon officials, I learned that Meza had been disqualified twice at Cal International, and had been a person of interest in the LA Marathon since 2015. After that event, where Meza recorded a 2:54:15 at age 66, the marathon had reached out to him, suggesting that he run the 2016 LA Marathon with an "observer runner" to clear the air. [He didn't run in 2016, but returned in 2017, 2018, and this year.]
Here's a condensed version of my phone conversation with Frank Meza on April 18. I asked if he could explain why there was such confusion about his marathon times. He answered:
"I don't get it either. I don't know what to do. I've been running since I was 14. I've been coaching for 35 to 40 years.
"I never focused on the marathon until I was 60. The last few years I've trained 100 miles a week for several months before my marathons. I do pretty fast 8-milers with the high school team. I don't do speedwork, because it has given me injuries too often. I do a lot of hills. On Sundays I get out with some of the boys for longer runs in the parks.
"When Cal International disqualified me in 2014, they said I had run the last 10K too fast. I didn't contest it. I said, 'I would disqualify me, too. I can't run 10K that fast.'
"I didn't ask L.A. for an observer runner the last three years, because I thought that offer only extended to 2016. But I'll do it the next time. I might run Chicago in the fall.
"Running is not the number one thing in my life. I work in a big physicians' practice, supervising 144 other doctors. I don't like notoriety. If I had known about the questions raised by my fast marathons, I would have slowed down."
Dr. Phillip Bland called me out of the blue on April 19. He said, again condensed:
"Frank lives just three blocks from me. When we're training for marathons, we do a lot of weekend runs together. We do hilly trail runs for 90 minutes to two hours in Griffith Park or Mount Wilson or Debs Park. Frank runs nice and easy. He's a natural.
"Frank is a phenomenal runner and I have great respect for him. He's short with a low gravity and strong quads. His marathons this spring blew me away. I'm 10 years younger than him. He was running about 3:18 10 years ago, but he's been getting slowly better and better since then.
"When Gene Dykes came on the scene last fall, we were amazed, because we had never heard of him. He apparently got a late start. We wondered, 'Where did he come from?' "
Bland added that he had gone out too fast at L.A. this March, and finished in 4:16. The several prior years, he has run marathons right around 4:00. Still, I wondered to myself how a 2:53 marathoner, Meza, could benefit from weekend runs with a 4-hour guy.
In my opinion, it's time for Meza to prove his ability. The best approach would be for him to run a half-marathon or marathon with an observer runner. The sooner the better.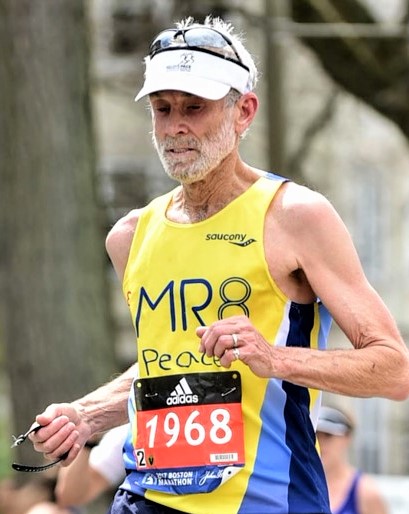 Support Marathon Investigation
Thank you to all that have contributed to Marathon Investigation. Your contributions are what enables me to continue the work of Marathon Investigation. To support the site, please consider making a small contribution.
Don't want to use PayPal? Click below to contribute without going through PayPal.