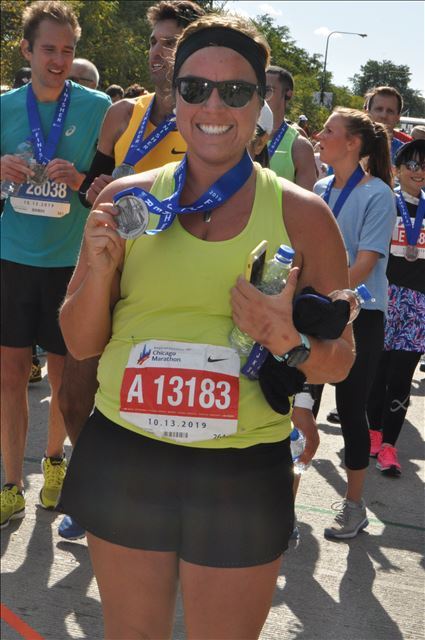 Just three weeks ago, I published statements by WHY Racing and Emily Clark after Emily was disqualified and subsequently confessed to cheating on her way to a second place finish at The PeaceHealth Apple Tree Half Marathon in Vancouver WA on September 15th.
In Emily's statement, she admitted to course cutting at multiple races, stating that her struggles with anxiety were the cause.
At the time, despite any skepticism that I had regarding Emily's reasons for cheating – dating back 7 years, I chose to simply post the statements. I was satisfied with the disqualification, and confident, after the confession, that Emily's course cutting days were over.
Why Racing held back many of the details from the statement. We jointly agreed that the important thing was the admission and the apology.

Unfortunately, Emily's actions after her admission does not reflect the actions of someone who was being genuine.
After The Apology
The story received a lot of attention locally – in her local newspapers and network news. I ignored any requests from these outlets. I felt the statements covered the story significantly. There were more details, but since she admitted to the cheating, I chose not to grant any interviews.
Almost immediately after the apology, this appeared on Emily's Instagram Story.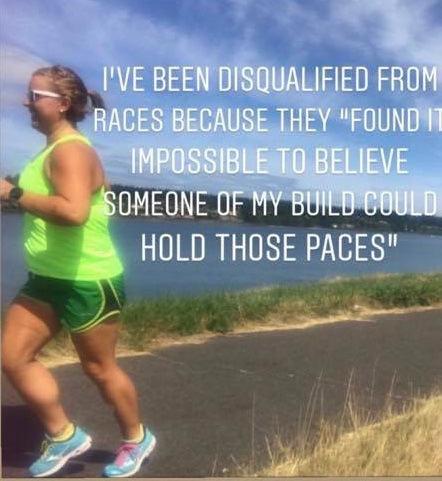 Immediately after publicly admitting to cutting courses at 6 marathons over the past 7 years, she was claiming that she was disqualified because of her "build".
Emily did not initially confess when Sherri McMillan, President of Why Racing, presented her with the evidence of her cheating. Even though Sherri personally witnessed Emily riding her bike during the race, Emily claimed that it was her twin sister riding the bike during the race. Emily does not have a twin sister.
Sherri recognized Emily, because Emily biked the course along with Sherri and some others the day before the half marathon.

The Chicago Marathon
In Emily's apology, the first race that she admitted to cutting was The 2013 Chicago Marathon. She says she made two cuts. She was disqualified from The 2013 Chicago Marathon. Her splits are not available to analyze.
I vow to be an honest athlete from now on..
Emily ran in Sunday's Chicago Marathon, finishing in a time just under 4 hours. However her splits so a pattern consistent with course cutting.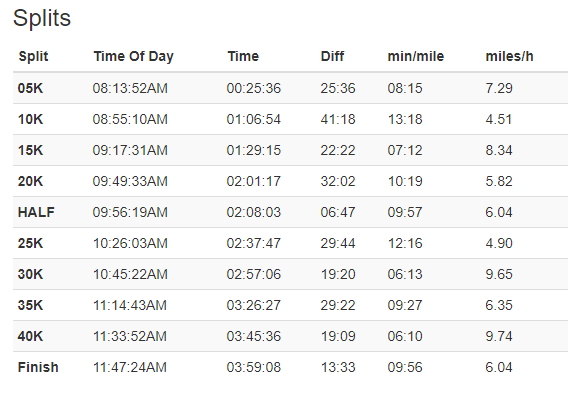 Her splits were wildly uneven and implausible. The most glaring are her sub 6:15 minute per mile 30k and 35k splits. There is only one logical conclusion – Emily once again cut the course, just three weeks after her confession and apology.

In messaging with Sherri Sunday night after The Chicago Marathon, she offered her sentiment,

"We really want to be understanding and supportive but this makes it very difficult when you blatantly turn around and cheat again only 3 weeks after you've confessed and apologized and vowed to never do it again."
Support Marathon Investigation
Thank you to all that have contributed to Marathon Investigation. Your contributions are what enables me to continue the work of Marathon Investigation. To support the site, please consider making a small contribution.