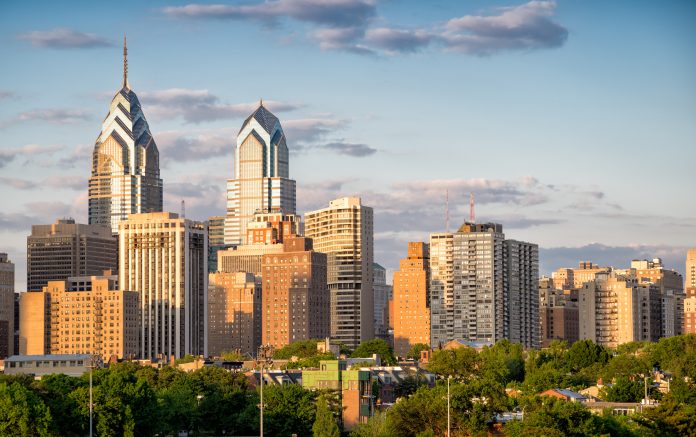 The Philadelphia Marathon was held yesterday. I always follow the race with interest. One reason is that the marathon schedule is light the weekend before Thanksgiving. But, the other reason is that the race never has any shortages of course cutting. This, in of itself is not a commentary on the race organization. There is cheating at every major race.
That said, there are opportunities to cut the course, and some runners gave in to the temptation.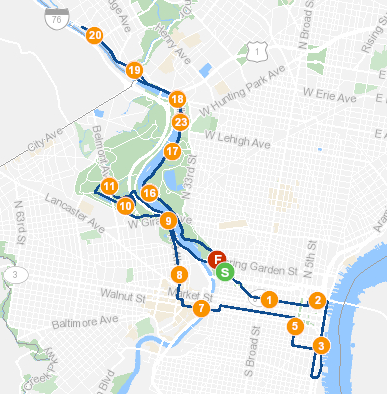 There are two areas where course cutting has been prevalent.
Some runners, after mile 14, instead of continuing towards the out and back will make a right turn towards the finish line. These runners are easy to detect due to impossibly fast splits. An initial review of the results shows that this year was no different. These runners typically finished the last split in sub 4 minute per mile pace.
Before I write on any runners individually, I wanted to be able to look at photos to further validate the results. Late Sunday evening, I noticed that there were some timing corrections from when I first pulled the results. I want to make certain that timing errors are not the cause of some of these results.
Philadelphia, By The Numbers
The Philadelphia Marathon publishes timing data at three intermediate checkpoints – at 10k, the half marathon and at 30k.
Looking at the 9274 finishers, there were 239 missed timing mats by 186 different runners.
9 runners did not register at any timing mats
26 runners did not register at 2 timing mats
151 runners did not register at 1 timing mat.
The hit rate was 99.2% for the three intermediate mats, meaning that only 0.7% of mats were missed.
Historically there has been an unpublished checkpoint at the turnaround just before mile 20. I do believe that was the case again in 2019.
57 runners didn't register at 10k
77 runners didn't register at 13.1 miles
96 runners didn't register at 30k
Not all of these runners cut the course. There are a variety of reasons why a chip may not read when crossing a checkpoint.
Runner not properly wearing bib (bib behind them, covered by clothing, or bib belt, etc.
Damaged bib, chip
technical issues (no timing system is 100%)
I will have more to write on some individual results as I dig in and validate my findings.
Support Marathon Investigation
Thank you to all that support Marathon Investigation. To support the site, please consider making a small contribution. Your contributions are critical and are what allows Marathon Investigation to continue to operate.