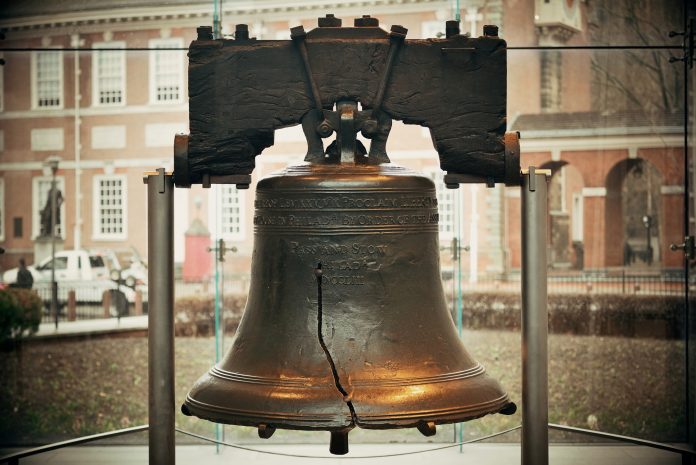 I received an email on Monday morning, in part it read:
I was cheering at miles 15/25 of the marathon. Early into the race, when the fastest runners were still coming through, I heard a handcycle athlete blowing a whistle. I looked up to see that a man was walking in front of him, wearing a marathon bib, and staring into his phone. He seemed clueless as to his surroundings and as he walked by me I commented to him that he should pay better attention to his surroundings. He was walking ahead of a friend of mine who at that point in the race was on her way to a 3:10:00 marathon. At that point in the race, I thought very little of it other than that it was weird that someone was walking among the fastest runners on the course and that it was dangerous for all.

I crossed Kelly Drive to cheer on the runners coming back around mile 25. I saw the same man walking back towards the finish line. He was again ahead of my friend, who at that point had slowed down but still ran a 3:18:** marathon. This caught my attention, as at this point it was clear that he cut the course and I concluded he probably never ran any part of the race and in fact had cut all over the place. This man appeared to be at least in his 50s, if not older. He was wearing a gray t-shirt over a long sleeve, and black shorts. I cannot recall if he was wearing a hat.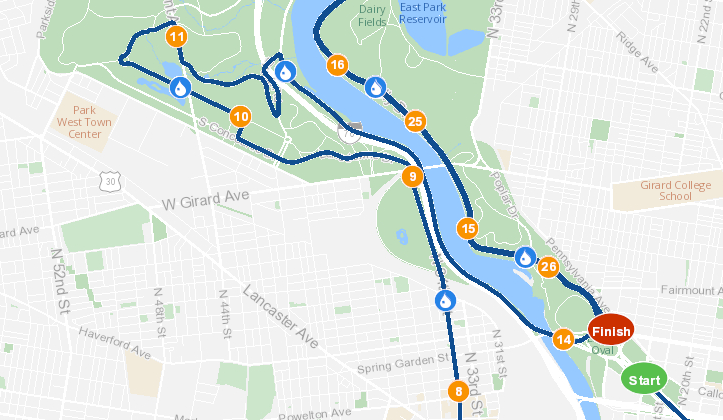 Immediately I thought of Tracy. I have written about Tracy the past few years. He shows up at the finish line every year, but never hits any of the checkpoints.

I had already noted that Tracy had once again crossed the finish line of the race without hitting any checkpoints.
Tracy's finish time was 3:18:18. His time aligns with the story the e-mailer sent me.
I forwarded the e-mailer a photo of Tracy from a previous article, and after looking at that photo and some others from social media, she concluded that the person she witnessed was quite possibly Tracy. But she couldn't be certain until the race photos were published.
Looking at the results file that I pulled immediately following the race, I was confident that the person she saw was this same runner.
I filtered the results for all male runners over 50 years of age that missed the 30k split. Tracy was the only runner to finish near the expected time. No one else finished with a time anywhere near the 3:18:00 time that both Tracy and the emailer's friend crossed the finish line.

The tipster also noted that the runner did not have a personalized bib. From Tracy's social media, it was apparent that he registered late, after the deadline to receive a personalized bib.
Once race photos were published, My conclusions were confirmed. The tipster confirmed this was the man she saw.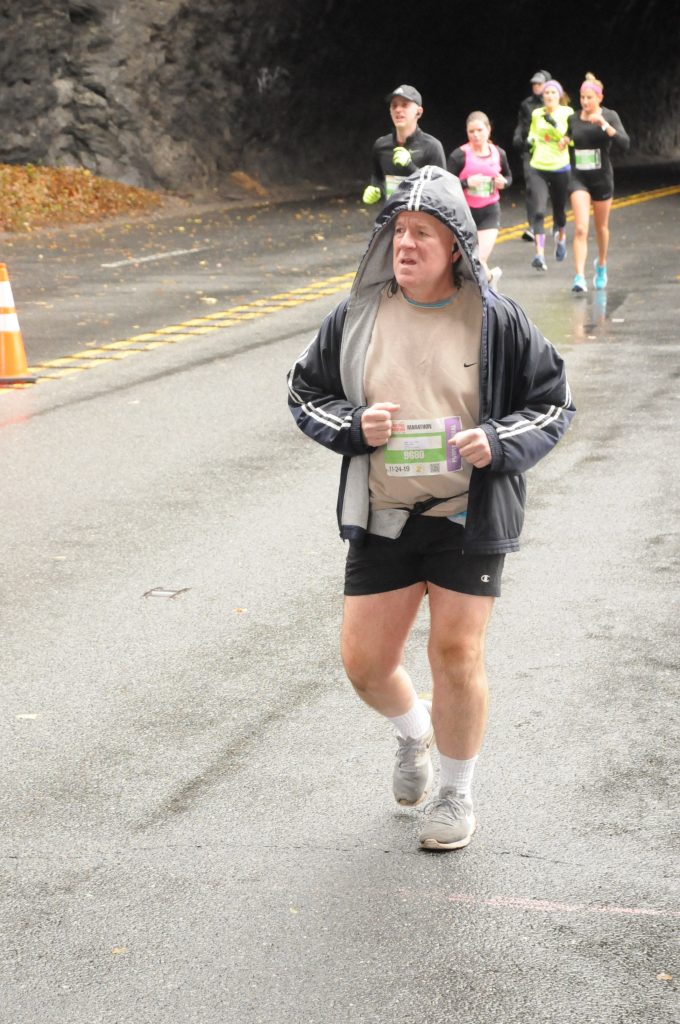 Additionally she clarified her initial email.
he was really blocking that hand cyclist at mile 15 which forced the cyclist to swerve around him. There could have easily been an accident.

Prior Results
Tracy is a regular at The Philadelphia Marathon. He claims that he has run the Marathon 17 times. I've written about him in the past.
2013 – 13.1 split – 2:50:35 – Finished Full Marathon in 3:07:12
2014 – Listed in results – no finishing time – Presumed Disqualified
2015 – Only hit halfway split – not in final results – Presumed Disqualified
2016 – No Splits – 3:02:04 Finish – Disqualified
2017 – No Splits – 3:26:25 Finish Not Disqualified
2018 – No Splits – 4:07:32 Finish – Not Disqualified

In recent years, Tracy jumps on the course somewhere after the half marathon point. He did not register a start time.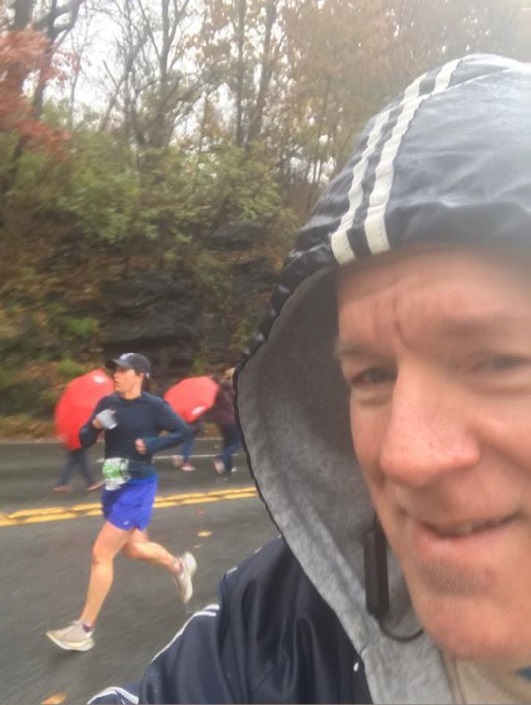 Summary
Tracy is not using his times to register for Boston. My initial intent was to once again just include this story as part of a larger article.

However, the eyewitness account illustrates how this behavior is unacceptable, selfish and potentially dangerous.
Support Marathon Investigation
Thank you to all that support Marathon Investigation. To support the site, please consider making a small contribution. Your contributions are critical and are what allows Marathon Investigation to continue to operate.