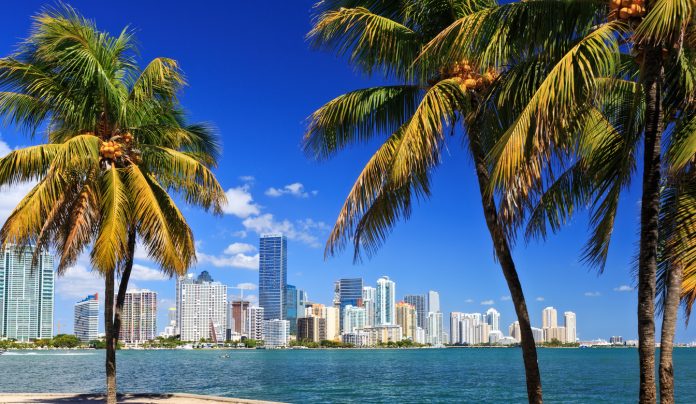 Frankie Ruiz is the South Florida's Chief Running Officer South for Life Time Fitness. He is also the co-creator and Race Director for The Miami Marathon. He is very active in the Miami community and is a state champion cross country coach at Belen Jesuit Preparatory School. He also does not tolerate bandits at his races.
In this video, you see a number of bib-less runners being directed off of the course by Frankie at yesterdays Miami Turkey Trot. Some go quietly, some don't.
"It fell off bro, it fell off"
It is clear that most of these runners are just completely clueless and oblivious. One bib-less runner after being caught by Frankie asked if she could finish. Frankie simply replied "No".
Other runners claimed that their bibs "fell off"
When runners would claim they lost their bib, Frankie would ask when and where they picked up their bibs. Of course they did not have answers.
At one point in the video, Frankie turned the camera on himself and noted that he was one of the last officials on the course. They had 8 people on the course pulling off runners. The runners that Frankie had identified made it past other officials before being caught.
There was an entire family escorted off the course to which one member replied, "That's negative", Frankie agreed , "Yes, very negative"
One particularly committed runner convinced Frankie that she needed to wait for her father. Frankie finally allowed her to wait at the edge of the course. When Frankie was distracted with a more important matter, the runner apparently took off towards the finish.
Its just a sad state…of Thanksgiving..when people do this, no respect to those people that do things right.

Frankie Ruiz – Life Time Fitness
Banditing is always wrong. To bandit a turkey trot that supports the local community and local charities on Thanksgiving is especially abhorrent. In the approximately 20 minute video, there were about 30 runners pulled off the course by Frankie. This represents a fraction of the total bandits that stole thousands in race fees meant to support the race and the community.
Last year, Frankie appeared on The Marathon Investigation Podcast, where we talked about banditing and much more.
Support Marathon Investigation
Thank you to all that support Marathon Investigation. To support the site, please consider making a small contribution. Your contributions are critical and are what allows Marathon Investigation to continue to operate.