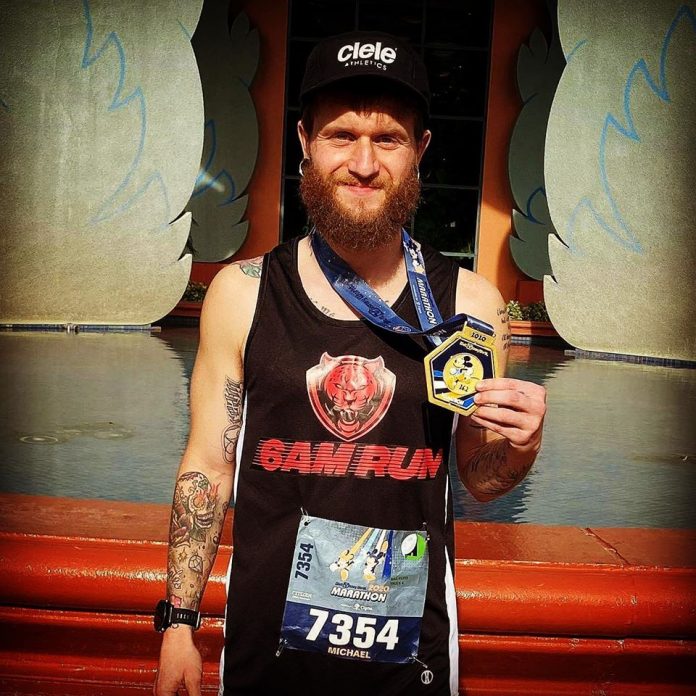 The conditions at The Disney Marathon were rough. It was warm and humid, slower runners were diverted to a shorter course due to the heat.
Michael ran a Personal record, despite these conditions. He was an active participant on The 6AM Runner Facebook page. Leading up to the race he posted that he was put in the 'Elite' corral.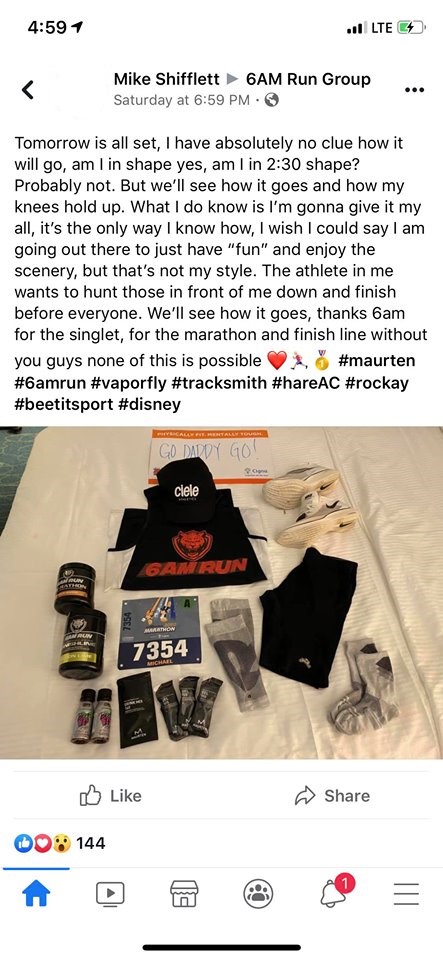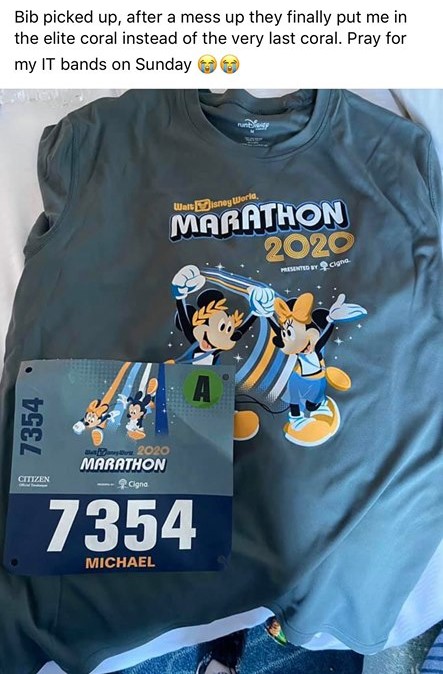 Am I in 2:30 shape? Probably Not.
Mike was not in an Elite corral. There are 25 numbers assigned to the Elite corral. He was in corral A which is for non elite runners with a proof of time under 3:40:00.
Mike was an ambassador for 6amRun, Shortly after the race, he posted on their message board: He said he ran a time of 2:39:46.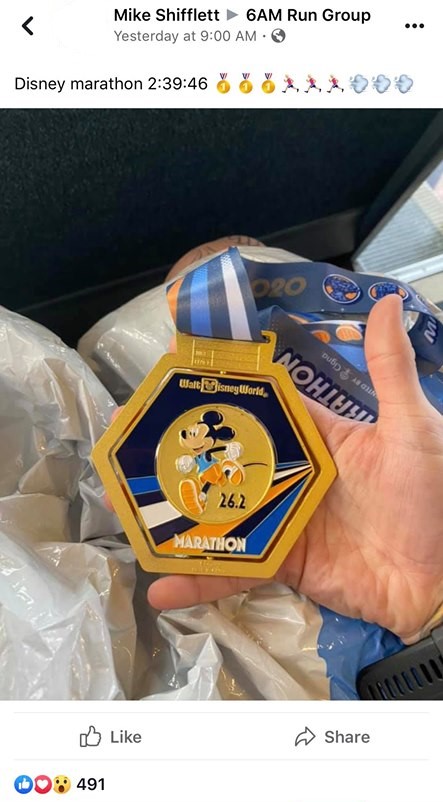 He also sent a message to 6AM stating that he finished in 4th place. They shared this on their Instagram page: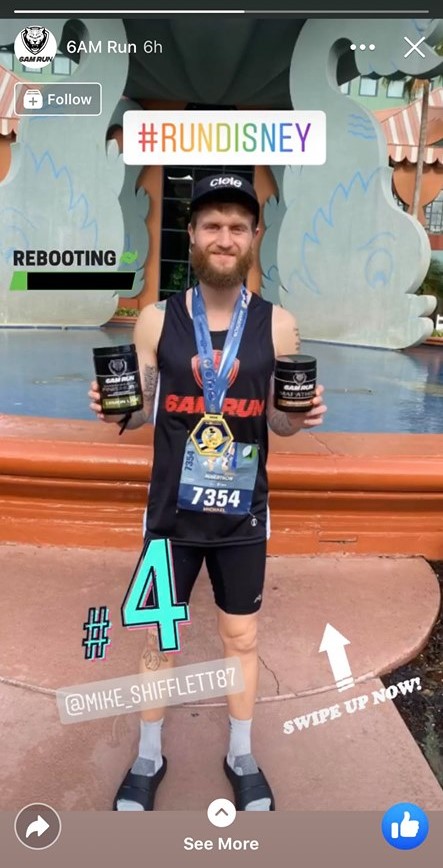 His time actually would have been good enough for 5th overall.
Even at Disney, all fairy tales need to come to an end. Michael in not in the official results. He last showed up on tracking at the 10 mile mark.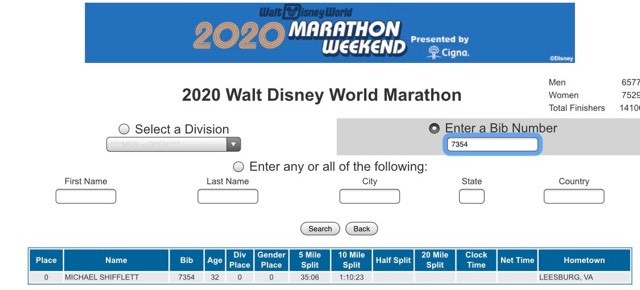 If you believe that there was a timing error, you would have to believe that in these difficult conditions, he ran significantly faster for the last 16 miles, than he did for the first 10 miles. After running the first 10 mile at a 7 minute pace, he would have had to run the last 16.2 miles at a 5:31 minute per mile pace, on a day where the course was shortened for many runners because of excessive heat. He only appeared in a few photos, all in the early morning darkness.
For his medal photo, he made an outfit change.
Part of my analysis is to look at a runner's history. Most of his runs that can be verified are around 7:00 to 7:30 minute per mile pace. He did run a 5 mile race at 6:30 minute per mile pace. He ran The 2019 Chicago Marathon in a time of 3:19:23. That result looks to be legitimate.
His Strava is interesting. There are some anomalous runs that were manual entries. The paces simply are not believable. For example, he claimed to do the below runs in succession.


Other False Claims
Disney is not the only race where Michael's claims do not line up with the his results: He claimed a 1:17:03 at The Popular Brooklyn Half Marathon. He finished in 1:28:26.
At The Run with Santa 5k, he claimed a time of 15:21, he finished in 22:35.
6AM Run
I spoke to the owner of 6AM Run. As soon as they became aware that Michael's claim of a 4th place finish at Disney was false, they severed all ties.

michael has also told 6AM that he ran with the Elites.
After they approached Michael regarding the allegations, they woke up the following morning to find that Michael removed himself from the group and blocked them from his social media.
All ties have since been severed, as one of our core values as a company is honesty. – Hami Mahani – Owner 6AM
Hami explained that anyone can become an ambassador for 6AM. Anyone who wishes to can receive a unique code. If 2 people order products then the ambassador receives some free product. Michael did receive some free product, and a singlet.
Hami said that this was a learning experience for 6AM. Anyone associated with the brand will be vetted. They are committed to not having this situation repeat itself.

Support Marathon Investigation
Thank you to all that have contributed to Marathon Investigation. Your contributions enable me to continue the work of Marathon Investigation. To support the site, please consider making a small contribution.