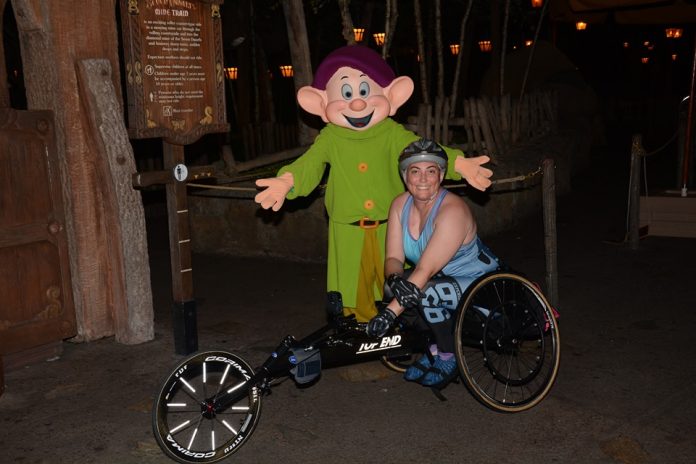 Jillian finished the 2020 Walt Disney World Marathon in a time of 4:28:34 , competing in the women's push rim division.
Her race was not without issue though. At approximately mile 18, Jillian crashed into the medical table. She recorded this on her GoPro.
I asked Jillian to explain exactly what happened.
I was on the right intentionally because it was a left hand turn. We turn like semi trucks, need to take the outside line. A runner cut in front if me and another was headed right into my turn line (you can't see the second because he was beside me, behind the camera). It was also a downhill, and we don't have brakes (just a small one on the front wheel, works for trimming speed a little but mostly it is for staying still at the start). You can actually see my front wheel lock up kinda, it is in shadow by the time it does.
A couple points that are worth emphasizing:
Wheelchairs don't have brakes. The athletes cannot slam the breaks to quickly stop.
Wheelchairs cannot make sharp turns. They have to take the outside line.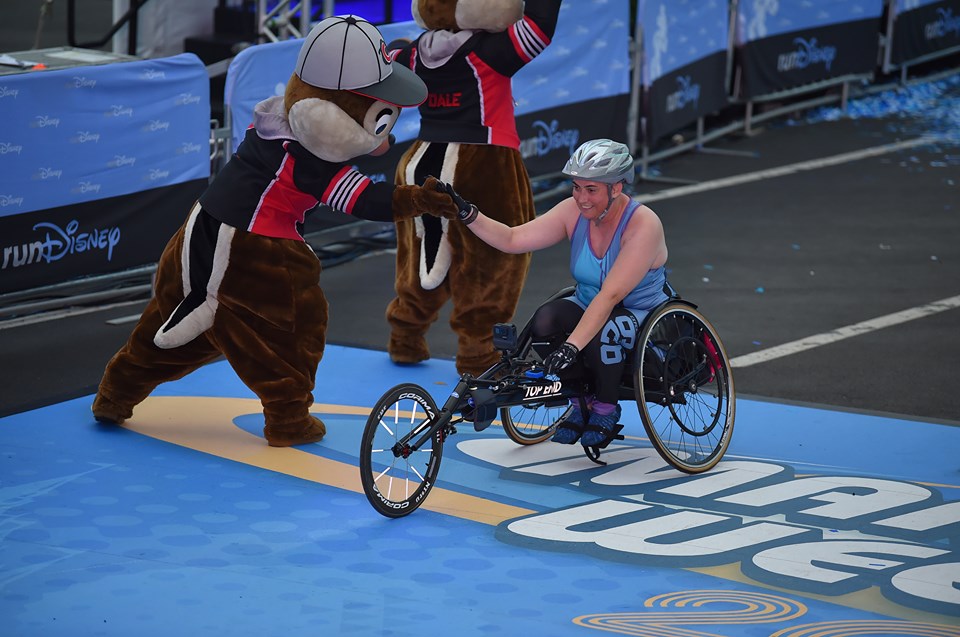 What is The Solution?
When I first saw the video, I didn't quite know what to think. The accident certainly wasn't Jillian's fault. There was nothing she could do. She either was going to run into other runners, or the table.
The problem, as Jillian sees it is twofold: Runners not being aware of their surroundings, and runners not knowing what to do.
Treat us like you would a semi truck

-Jillian Byrd
Don't wear headphones. If you must wear headphones (if the race allows it), keep one earbud out.
If you passed a wheelchair on an uphill section, be aware that they will likely pass you going back down the hill.
Wheelchairs don't have a breaking system, and they cannot make sharp turns. Generally, keep to the inside when a wheelchair is approaching. Give wheelchairs space. Be aware of your surroundings.
While most incidents can be avoided by paying attention and being courteous, races also can do a better job educating runners. Jillian yelling "Wheelchair on your right!" should have been enough to signal runners to move to the left. Educating runners on the limitations of a wheelchair's steering and braking capabilities may lead some runners to pay closer attention and react appropriately when being passed.
Support Marathon Investigation
Thank you to all that have contributed to Marathon Investigation. Your contributions enable me to continue the work of Marathon Investigation. To support the site, please consider making a small contribution.