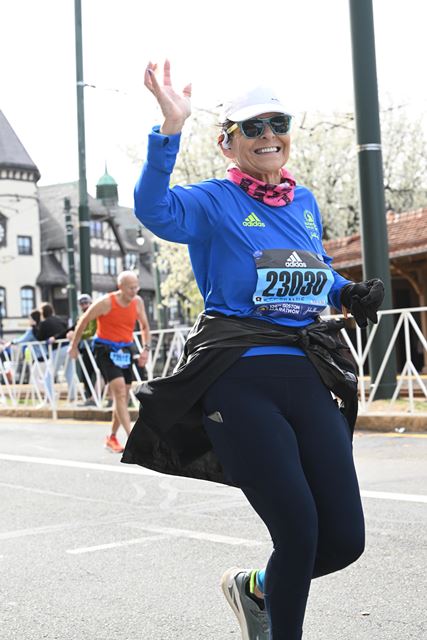 To support Marathon Investigation, you can make a contribution by clicking on the bottom of the page, or by going to Paypal.me/marathonsleuth or Venmo:@MarathonInvestigation. Everyone's support is appreciated!
Stephanie has run 10 Marathons since 2019. She ran 4 Boston Qualifying times. All 4 of those results are in question. She has run the Boston Marathon twice using these questionable results. She is also registered for the 2023 Boston Marathon.
Marathon Results for Stephanie Acre since 2019
2022 Berlin Marathon 3:48:40 -Boston Qualifier
2022 Boston Marathon 5:41:10
2021 Boston Marathon 6:01:56
2021 Berlin Marathon 4:02:19 – Boston Qualifier
2020 Los Angeles Marathon 5:29:05
2019 Los Angeles Marathon 4:50:57
2019 REVEL Mt Charleston 5:03:00
2019 Big Cottonwood Marathon 3:42:18 – Boston Qualifier
2019 Marine Corps Marathon 5:54:32
2019 California International Marathon 3:59:29 – Boston Qualifier
Berlin Marathon 2021-2022
2021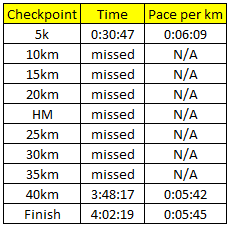 Stephanie used her 2021 Berlin Marathon time as her qualifying time for the 2022 Boston Marathon. She ran the 2022 Boston Marathon in a time of 5:41:10. This race is also eligible to be used to gain entry for the 2023 Boston Marathon.
2022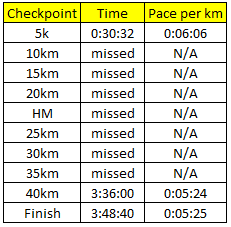 Stephanie's 2022 Berlin Marathon results show an identical pattern of missed splits. It is also worth noting that the splits she did register are slower than her overall finish times. Initially Berlin showed her time as DQ'd. As of this writing, Stephanie is back in the results with an official finish time.
As it stands, she could use this time to enter the 2024 Boston Marathon.
A Pattern in Her Results
The pattern is one I've seen before. Her fast Marathons all show missing splits in the middle of the race. Her slower marathons all look legitimate. From 2016 to 2017, she ran a number of marathons – all over 5 hours. All look legitimate. In 2018 she ran 3 marathons under 5 hours, her fastest at 4:19:56.
2019 was the first year where Stephanie logged suspicious results. She was eventually disqualified from Big Cottonwood, and missed intermediate splits at CIM for her 3:59:29, a time she used to run in the 2021 Boston Marathon.

Full disclosure: I was on the results committee at CIM, and should have caught this. She was missed in my filters. I have adjusted my process to make sure that a result like this will be caught in the future. Every year we remove dozens of runners from the results for missing splits. Most were runners who simply did not run the entire race but crossed near the timing mat after being transported to the finish area.
Summary
Her time has been reported to the BAA and they have committed to following up with Berlin. I am unsure of the significance of the change in her status in the 2022 Berlin Marathon results. The race was less than a week ago, and it could be an administrative issue. I can not see any valid reason why her time would be formally reinstated, especially when reviewed alongside her 2021 Berlin Marathon result.
Support Marathon Investigation
To support the site, please consider making a small contribution.Your contributions help to cover the costs associated with running Marathon Investigation.