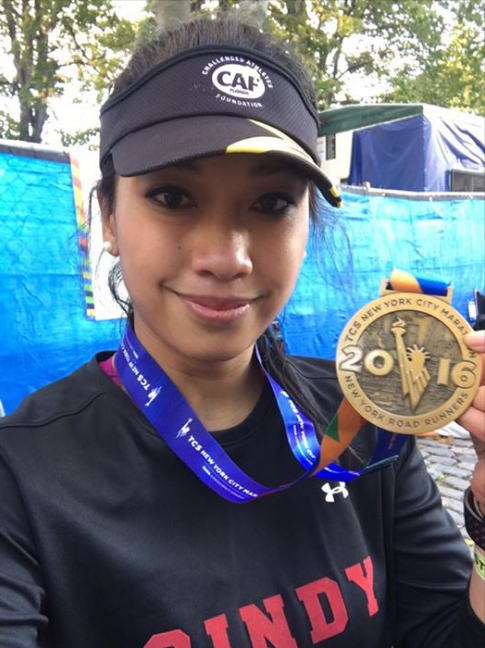 Leading up to The 2016 New York City marathon, Cindy made lots of posts on social media. She posted about her preparation, and her hydration and posted a picture of her gels, etc..for the day of the marathon. The only issue is, she didn't actually run the marathon. Or, if she did, she did not run it wearing her bib.
She posted a picture of her coconut water in the days leading up to the race.
She posted a picture at the expo with her bib.
She posted a picture of her clothes and her gels and snacks for during the race (everything except her bib appear in that photo).
She posted a picture of herself with the medal after the race.
There are no photos of her running the race. However there were photos of a runner wearing her bib. What was left to prove, was that this runner actually was carrying her bib, and not a forgery of her bib.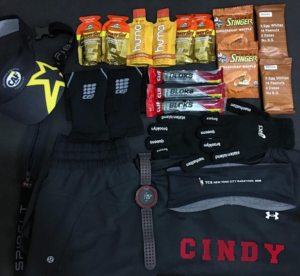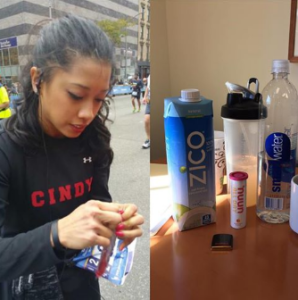 Proving That She Used a "Bib Mule"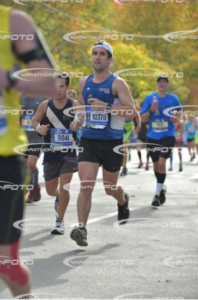 The runner in the photo was wearing Cindy's bib #. This was not enough to show that he was carrying her actual bib. Cindy posted her bib on social media at the expo. This would have given someone with some Photoshop skills the opportunity to make a copy of this bib, and create a forgery. Unfortunately., this happens quite frequently. Races warn against posting photos with your bib prior to the race.
To prove that this was actually Cindy's bib, all I had to do was identify another runner in one of the photos with the 'bib mule' After identifying the other runner in the photo accompanying Cindy's bib, I saw that the runner finished 1 second behind what was Cindy's finishing time. Finish line photos – which are tagged based on time showed both of these runners in frame. The real Cindy was nowhere to be seen.
Sometime after the screen grabs were taken from marathonfoto, they were no longer tagged to Cindy. If you look for her bib # now, you only see an overhead finish photo.
Her Intention Was To Earn a Boston Qualifying Time
Accompanying her medal photo on Instagram was this text:
So this happened again today. What I love most about running marathons is that it truly does test mental strength that also translates to how we deal with challenges in our everyday lives. Ran my heart out today and left everything on the course. All the training paid off and qualified for the Boston Marathon! ?‍♀️ Amazing things happen when you #believe. Next up: lots of yoga and hibernation!
The Runner Has Been Disqualified
Fortunately, in this case the runner has been disqualified. This is the sort of instance that I would not likely catch on my own until after she would have run Boston. She had no prior marathons in my database. Looking deeper at athlinks, you can see that her half marathon times have been over 2 hours, and do not indicate that she is capable of the 3:17:29 that she was originally credited with.


Support Marathon Investigation
Please consider making a small contribution to support MarathonInvestigation.com. Your contributions are the main source of income for Marathon Investigation and help cover expenses associated with the site and make it possible to put resources into the investigations.
Don't want to use PayPal? Click below to contribute without going through PayPal.