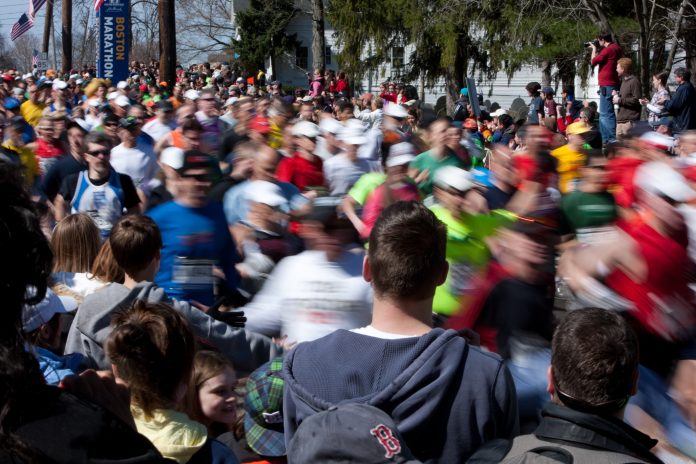 With just one week to go until the Boston Marathon, most runners are now in taper mode, getting ready for their trip to Boston. Some that were planning to be in Boston are trying to get refunds for canceled trips.
Some runners had planned to run Boston, but cheated to gain entry. A total of 15 runners that originally were granted entry no longer have a spot. 8 of these runners cut the course of their qualifying race. 7 more did not run their qualifying race themselves – someone else carried their bib to earn the qualifying time.
Still, there are at least the same number of runners that were already identified as having cheated in their qualifiers that have not been disqualified – and will be at the start line in Hopkintown on the morning of April 17th along with those that trained hard and earned their spots. There are many more that I have not yet identified, but whose cheating will become clear after they finish The Boston Marathon early on Monday afternoon.
Still, there are an unknown # of runners that were caught cheating and disqualified before ever getting the opportunity to submit an entry for Boston. Many of these were identified via your tips, and many were identified through my normal results review. Many more were likely removed from results from reports directly to the races, and through regular review by timers.
Many will try to downplay the amount of cheating.
In a recent article in The Toronto Star, B.A.A. Communications Director T.K. Skenderian was quoted,
"We rely on the race organizers and timing systems they employ to produce true and accurate results, and we also rely on the honesty and integrity of 99.99 per cent of competitors who compete fairly."
The reality is, the incidence of cheating is much higher than .01%.  That would be less than 3 runners out of the entire field.
For the 2015 field, I have identified over 60 runners that either cheated to gain entry to The Boston Marathon, or ran Boston with a purchased (or given) bib that was not their own.  I only reviewed approximately 1200 runners to find those 60.
After the 2016 Boston Marathon, I reviewed far less participants. I started looking ahead to try to stop runners from entering 2017 that did not deserve entry. I did review about 400 participants that were at the top of my prioritized list of runners to review. Through that review and through some tips, approximately 30 were found to have cheated in their qualifying race or they ran with a purchased (or given) bib.
My best estimate is that approximately 400-500 runners (not counting bandits) run Boston without having legitimately gained entry. As I go down my prioritized list, the % of runners that I determine cheated decreases, by estimating this trend, I came to the estimate of at least 400 runners per year.
My advice to those that are planning to run Boston next week that didn't earn the honor – Don't do it. You didn't earn the right to wear that bib. There is a very good chance that you will be identified..if you haven't been already.
If you are selling your bib to someone, think twice before going through with it.  Generally, the runner who buys your bib isn't as fast as you. In that case, the result will be flagged. Other runners will take notice when they see someone with your low bib # in a corral that they didn't appear to earn a spot in. You will be reported, and possibly banned from future events.
The 2017 Boston Marathon Review
Even though I am looking at nearly every 2018 Boston Qualifying Race with varying degrees of scrutiny, I will be reviewing the 2017 Boston Marathon results beginning next Monday night. I've identified most runners' qualifying marathons, and have added more variables to better prioritize/flag runners for review. Simply finishing 20% slower than you ran your qualifying time is not going to land you on my list to review. There are many more variables that will come into play. Please don't need to email me to justify your Boston time if you did not cheat.
To support the blog, and my efforts to keep race results clean, please consider a small contribution. These contributions go towards purchasing race photos, compensating those that work to pull data, and general expenses associated with the site.