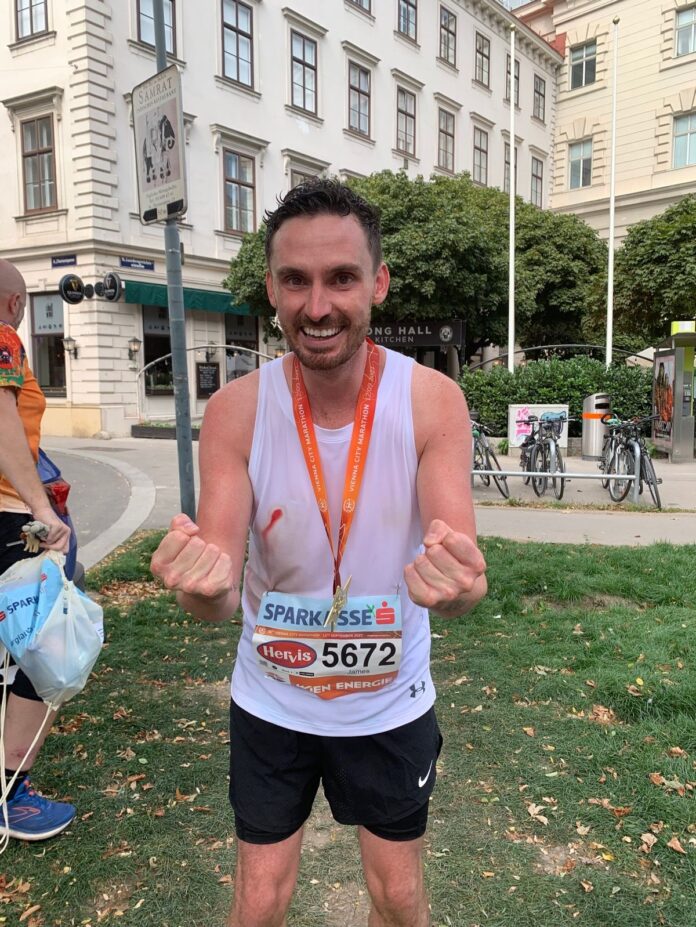 To support Marathon Investigation, you can make a contribution by clicking on the bottom of the page, or by going to Paypal.me/marathonsleuth or Venmo:@MarathonInvestigation. Everyone's support is appreciated!
Austrian Newspaper Heute reported that James Cottriall ran The Vienna City Marathon in 2:56:46 on less than 6 hours sleep after promoting his new album, "Let's Talk" the day before.
Cottriall first hit the charts in Austria in 2010. Recently he appeared as "Falke" on Austria's version of The Masked Singer.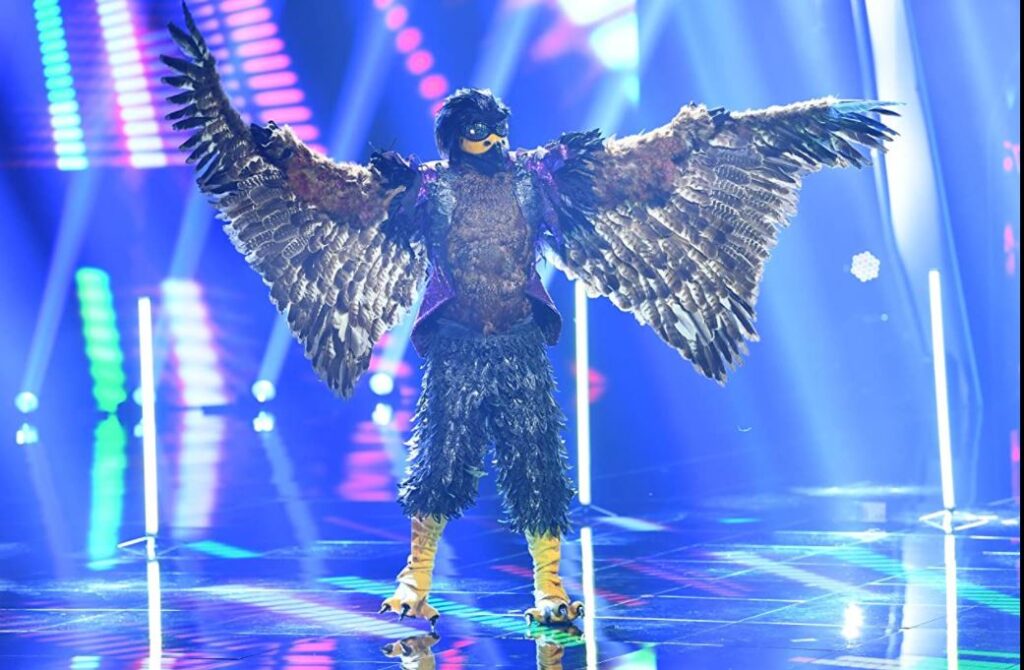 Vienna City Marathon
Cottriall's time of 02:56:49 was a big personal record. In 2019, Cottriall ran Vienna in 4:03:51 and The Los Angeles Marathon in 3:55:04.
The significant Personal Record is eyebrow raising. Looking at Strava, however, he has runs that would indicate that this time is at least reasonable. James finished the 2021 Leopoldilauf Half Marathon in 1:21:54. His Strava validates the result. He also finished the Linz Half Marathon in 1:22:22.
Of all his Strava entries, I only found one that was entered manually – The Vienna City Marathon.

His offcial splits show that he missed the 33k timing mat. This mat is placed on a short out and back section of the course.
The highlighted split shows an estimated time. Calculating his pace between the 30km and 35km timing mats would indicate a 5k time of 9 minutes and 31 seconds, a pace of 3:05 per mile. The World record for a single mile is 3:43:14.
It is clear that he cut the course short and did not complete the out and back section indicated on the map.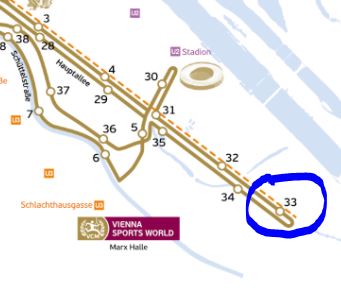 I am unsure the motivation. James would have run a fast time and still shattered his personal best for the marathon even without cutting this small section.
This wasn't simply a case of hitting the wall and cutting a race short. While he was slowing a bit, he certainly would have been able to finish the race. He proudly claimed the medal, was featured in the aforementioned article and interviewed on an Austrian morning show. He posted proudly of his 75th overall place.
James may be capable of a sub 3 hour marathon. It is a shame that he chose to cut the course instead of making another attempt to legitimately break three hours.
Support Marathon Investigation
To support the site, please consider making a small contribution.Your contributions help to cover the costs associated with running Marathon Investigation.