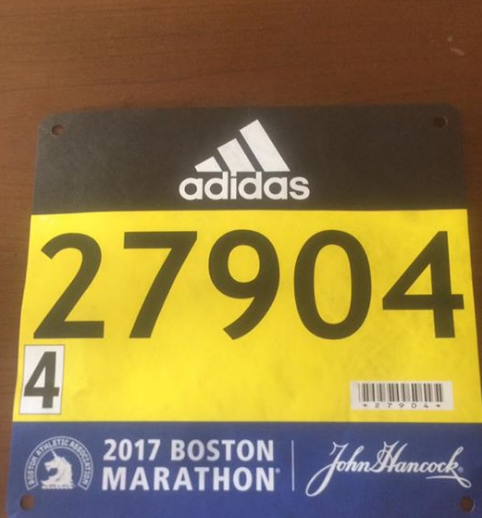 More information is now available regarding the article posted on Monday regarding the group or runners that ran with copied bibs. I have information going back to 2016 regarding some of the same runners that either ran with copied bibs or had their bibs copied.
I cannot say with certainty what the level of involvement is for those whose bibs were copied. It does appear through connections on Social Media and running photos that all of these runners are at the very least loosely associated with each other. In a couple cases runners posted bibs on Social media and their bibs were copied. ALL of the runners in this article whose bibs were copied are linked through Facebook. At least two of the runners whose bibs were copied are seen directly associating with runners wearing copied bibs. So it would seem that at least SOME of those whose bibs were copied may have been involved in this less than innocently.
Everyone that has been identified is being reported to the B.A.A.
The 2016 Boston Marathon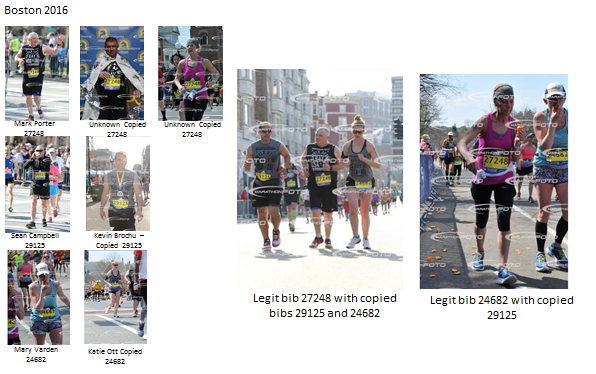 Looking at just 2016, you have a total of 7 runners that are involved in this bib copying scheme. You have the 3 original bib owners and 4 runners that ran with the copied versions.
Mark Porter and Sean Campbell were removed from the 2016 Boston results. I downloaded the 2016 results immediately following the race, and there is nothing suspicious about their times. The only conclusion I can come to is that they were disqualified for the copying of bibs. I have reached out to the B.A.A. to see if they could proved clarification to the rule. Specifically I asked if anyone would be automatically disqualified for someone using a copy of their bib, or if they would only be disqualified if the B.A.A. believes that they are involved. With Photoshop, etc..it would be entirely possible for someone to generate a fake bib without ever having access to the original.
The official BAA policy reads as follows:
"The B.A.A. asks participants not to post close-up pictures of their bib number on social media before the race to avoid fraudulent bib duplication. If an athlete is found to have duplicated a bib number, or if his/her bib number has been duplicated by another party, the athlete will be subject to disqualification."
If the B.A.A. enforces this strictly, it means anyone that posts their bib on social media prior to the race could be disqualified. I do not know the particular circumstances related to these 2 runners for 2016. As you will see below, there were also issues regarding their bibs in 2017.
The 2017 Boston Marathon
I originally wrote about these runners on Monday.  Since then, the bib #s of the first girl and the male runner have been identified. You may also recognize the runner with bib # 26404  as the individual that ran with Sean Campbell's copied bib in 2016. There is more that links these runners to those whose bibs were copied in 2016. See the below chart.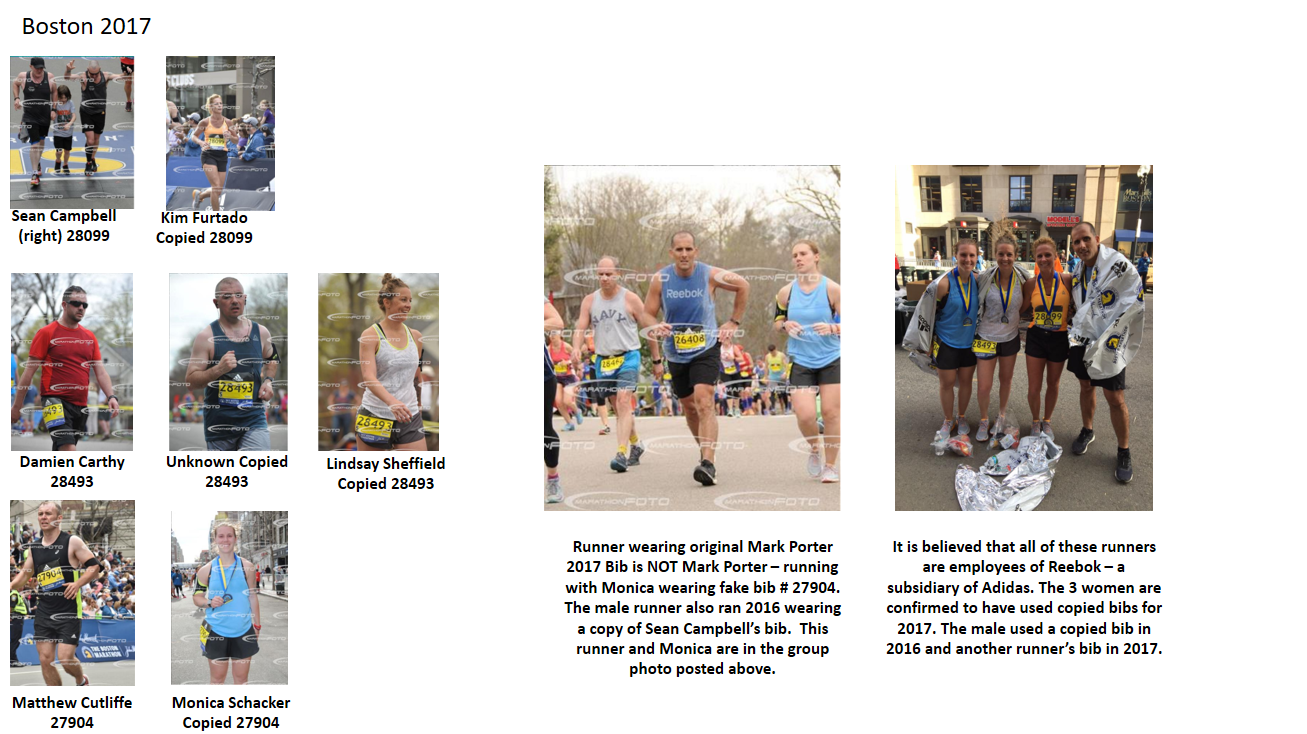 What is as of yet unknown is how the bibs were copied. Sean and Matthew did post their bibs on Facebook prior to the race.  Sean was also removed from the 2016 Boston results. If he was indeed removed due to bib copying, why would he post a copy of his bib online?
The runners whose bibs were copied are all connected via Facebook. Through these connections, they are also connected to the same charity. The charity is not an official B.A.A. charity partner, but the charity seems to be a common point of contact that ties these people together.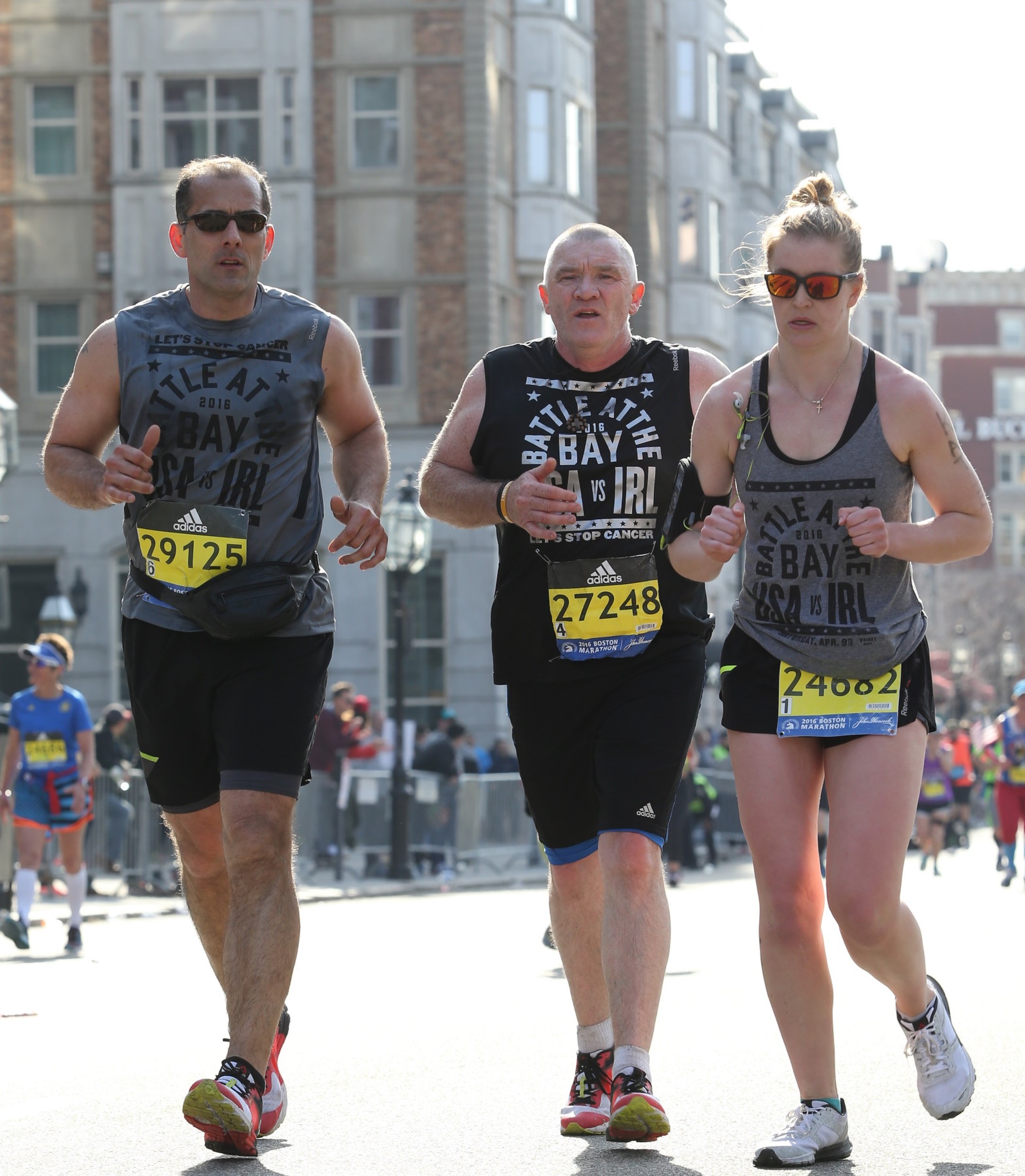 All the runners above (photo from 2016 Boston Marathon) are wearing "Battle At The Bay" shirts. This is an event associated with a local Boston cancer charity. Mark Porter is running with Kevin and Katie. It should be known that Mark is a cancer survivor and it is reported that he has raised over $500,000 for the fight against cancer. This photo is provided to show the link between those whose bibs were copied and those that received the copied bibs.
Mark and Sean (The disqualified runners from 2016) are both listed as contacts on The Battle At The Bay Facebook page.
I cannot determine exactly which runner or runners are responsible for copying of the bibs. What I do know is that all of those whose bibs were copied are connected directly to Facebook and there is some connection between the runners who received the copied bibs as shown in the above photo. Additionally I was able to find the following to photos posted by the bib owners prior to the race.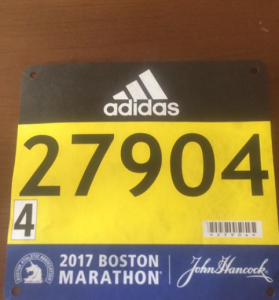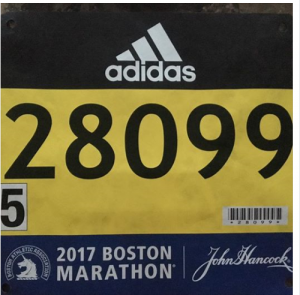 I do find it interesting that a year after being disqualified (presumably for his bib being copied), that Sean posted his bib prior to the race. I would have believed that the B.A.A. would have notified him as to why his result was removed after 2016. But, I don't have specific details regarding that particular situation.
Reebok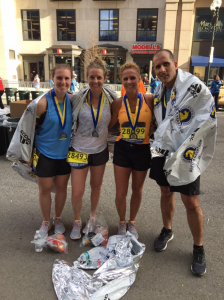 The runners pictured above all work for Reebok. One is a Director, and another is a Sr. Manager. Reebok is owned by Adidas. Adidas is the official footwear and apparel sponsor for The Boston Marathon. The 3 females above (Monica, Lindsay and Kim) all had copied bibs, and Kevin has the bib belonging to Mark Porter. In 2016 Kevin ran with a copied bib, and was accompanied by Mark in all of the photos. Katie, who was seen in the pictures with Kevin and Mark in 2016 is a former Reebok employee.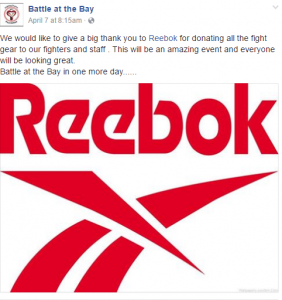 Concluding Thoughts
I reached out to a number of the parties identified in this article. Last Sunday I reached out to Monica, Lindsay and Kim via Facebook messenger. I know that sometimes those messages get missed, or go unseen for a long period of time. But none of them replied, and Monica and Lindsay blocked me from their social media .
On Tuesday and Wednesday, I reached out to most of the runners whose bibs were copied in the same way. Again, I received no reply. I also sent a message directly to the charity. I can see they read the message – but so far they have not replied.
I want to make clear, that I can see that the Battle at The Bay and The Fighting Chance Foundation do great work. I was hoping to have a clear picture of how these bibs got copied in 2016 and 2017 prior to posting this update so that the focus could be on the correct individuals. I tried to lay out the facts as objectively as possible, and hope that the whole truth comes out in regards to all of those involved in this bib copying scheme.
As far as naming the individuals: I felt I needed to report this story. The runners whose bibs were copied were going to be identifiable to anyone. I didn't feel I could report on this clearly without using the bib #s and the photos. I felt that it would not be appropriate to have those whose bibs were copied public (I don't know which of those runners were aware of the copying with 100% certainty) while protecting the runners that actually used those bibs to run a race for which they didn't legitimately enter.
Thank you to all of those that have already contributed to the site. Contributions go towards site expenses, and to compensate those that help gather the data. Please consider making a small contribution to support the site.