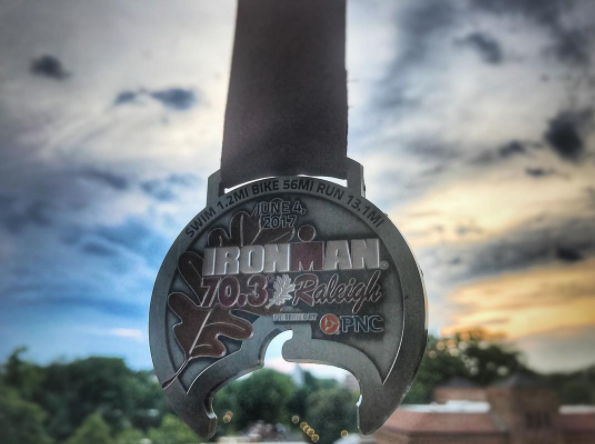 Kebby Holden, Founder and Designer for Coeur Sports has issued the following statement regarding the athlete that was recently disqualified from Raleigh Ironman 70.3
Hi Everyone,
Want to get you all an update: after learning from marathoninvestigation yesterday that one of our ambassadors was DQ'd from Raleigh 70.3 recently, we reached out to all involved parties to get the full scoop. Just for the record, she maintains her innocence. However, for us, the athlete will no longer be a part of our ambassador team, effective immediately, and we are looking to come up with additional vetting methods to prevent something like this happening in our team selection process again.
I want to make two statements that I hope would be obvious but I think bear pointing out:
First, Coeur has never and will never condone or support cheating and doping in any way. We never have. We never will. We have actively written and spoken out against these exact things as they are in direct conflict to our core (Coeur!) values. We've always tried to promote clean, positive, inclusion and encouragement in endurance sports so this really stung. I hope everyone out there following this situation knows that most likely NUUN and Eagle Bicycles are against cheating too. There is no reason to assume they support cheating because of the actions of one bag team egg.
Second, we have reached out to the athlete and offered to find any resources that will be helpful to her in dealing with this. While it is right and mandatory to speak out against cheating and doping ALWAYS, we also recognize this is a human with feelings. We can all shame her mercilessly on social media and drive her deeper into a hole, or we can try to help her resolve any issues so they no longer hurt her or anyone else around her in the future.
As our sport grows, there will be more and more instances of cheating and doping, and we athletes are lucky we have folks like marathoninvestigation and others doing oversight. Let's do more than just hate though, let's try to learn, help and fix so the future is better for it.
Thanks,
Kebby Holden
Founder & Designer
Coeur Sports
coeursports.com
The response by Kebby and Coeur Sports is a breath of fresh air.  Other companies would be wise to follow the example of Coeur Sports and take a stand against cheating while at the same time showing compassion.
Please let Kebby and all at Coeur Sports know that you appreciate their response and support their commitment to their core values.
Please consider a small contribution to help support the site. Contributions help to offset costs associated with running the site.
Thanks to all of you that that support Marathon Investigation!