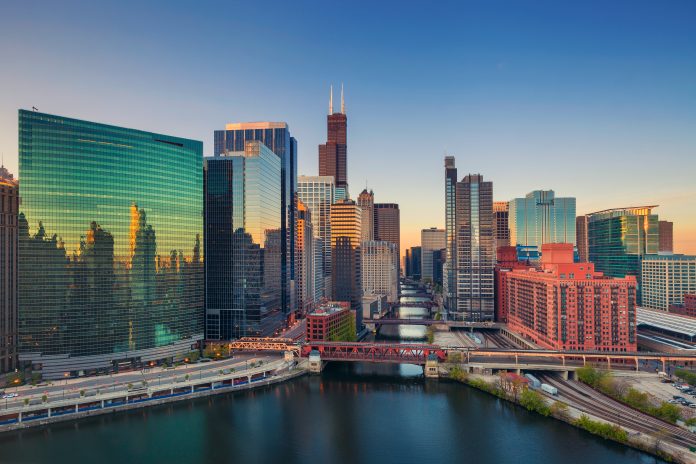 The Chicago Marathon is full. Whenever a marathon has more demand than supply, bibs pop up in the secondary markets. Chicago has a no transfer policy.

I received 2 emails this morning directing me to this post on Instagram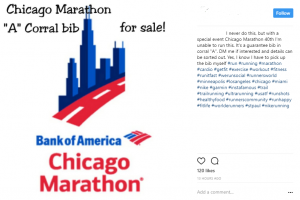 Probably not a good idea to include #USATF when looking to illegally sell a bib.
As per usual, the marathonguide message board is full of people looking to buy or sell Chicago Marathon bibs.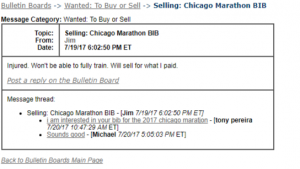 Why It's A Bad Idea
If you transfer a bib without the race's knowledge, it's a liability issue. The race does not know who you are or who to contact if there is a serious medical issue. Is this likely to happen in your particular case? No. But with potentially hundreds of bandits and unauthorized bib swappers on the course, it is a real possibility that it could happen during a race.
If you bought a bib for Chicago, you agreed that it was non transferable and non refundable.
The NYRR already has said they are issuing bans for runners that sell their bibs. They launched their Respect The Run Campaign ahead of the Brooklyn Half Marathon.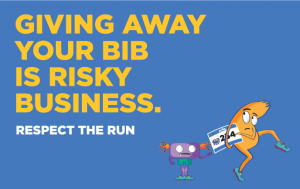 The person that you are selling your bib to does not care if you are banned. You are risking a ban for a few bucks. If you strongly disagree with a race's non transfer policy, then don't sign up. You can support a race that supports transfers,  like The Marine Corps Marathon. Transfers will likely never be allowed for races with lotteries and qualifying requirements. It would not be fair to those that were left out.
Allowing and coordinating transfers is a challenging task. Some races just do not have the resources to allow for transfers. Others don't allow transfers or deferrals as a business decision. Again, if you don't like the policy don't sign up.
Alternatively you can try to use Bibswitch.com (A Marathon Investigation Supporter) to help facilitate an authorized transfer. They do attempt to work with races to facilitate tranfers – even when a race does not officially allow for transfers.
Please consider a contribution to help support the site. Contributions help to offset costs associated with running the site and help to enable me to compensate those that assist in data collection, etc.
Thanks to all of you that that support Marathon Investigation!