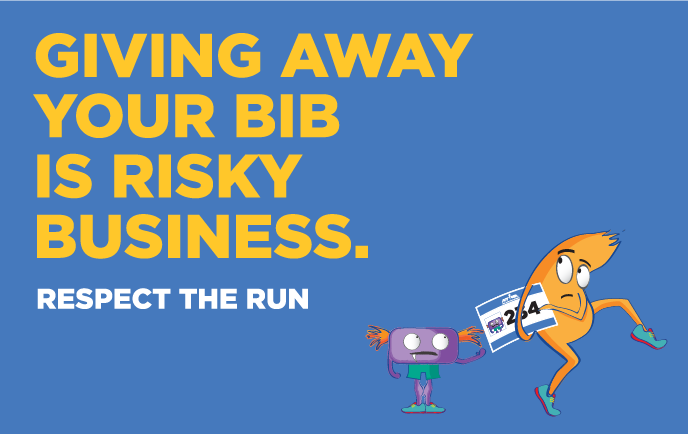 Bibs were readily available on the secondary market for The Airbnb Brooklyn Half Marathon. There were plenty of options for those looking to buy entries. Here are just a few examples.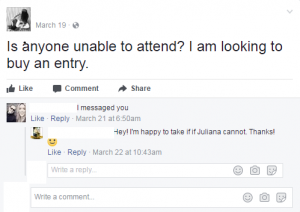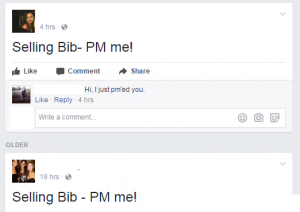 This runner proudly posted that he completed the race, and took a medal without registering. It is unknown if he banditted or bought a bib.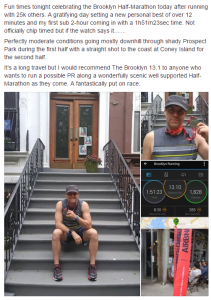 The NYRR put flyers in runner's packets when they picked up their bibs for this weekend's Airbnb Brooklyn Half Marathon.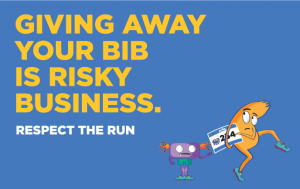 We know things come up and you can't always run a race you signed up for. But we need to know who our runners are on the course so we can help you if you need it. If a runner wearing your bib has a medical issue, we won't be able to help them as effectively if we don't know them. If you run using someone else's bib, we don't know you, so you're at risk as well. You get the idea. Run only with your own race number—period. If we find you doing otherwise, you and anyone else involved risk being suspended from future NYRR races.
-NYRR – Respect The Run
The NYRR is rolling out their "Respect The Run" campaign at http://nyrr.org/respecttherun.
Summary
It is a good move for NYRR to promote it's policy to educate runners that selling their bibs could result in a permanent ban for all NYRR races. As far as handling bandits, if races really want to prevent them, there has to be better security along the course and to get into the corrals.  Races need to decide if they really want to prevent and monitor bandits and bib sellers.  You can keep illegitimate runners of the corrals by scanning bibs upon entry, or by affixing wristbands at packet pickup. Of course there are pros and cons to any new procedure. Any new procedure adds costs and complicates the process and experience.
If you would like to make a contribution to support the site, please choose an amount below and click on the link.
Contributions go towards general site expenses related to running the website and the investigations. They also go towards compensating those that help pull race data, etc.
-Derek