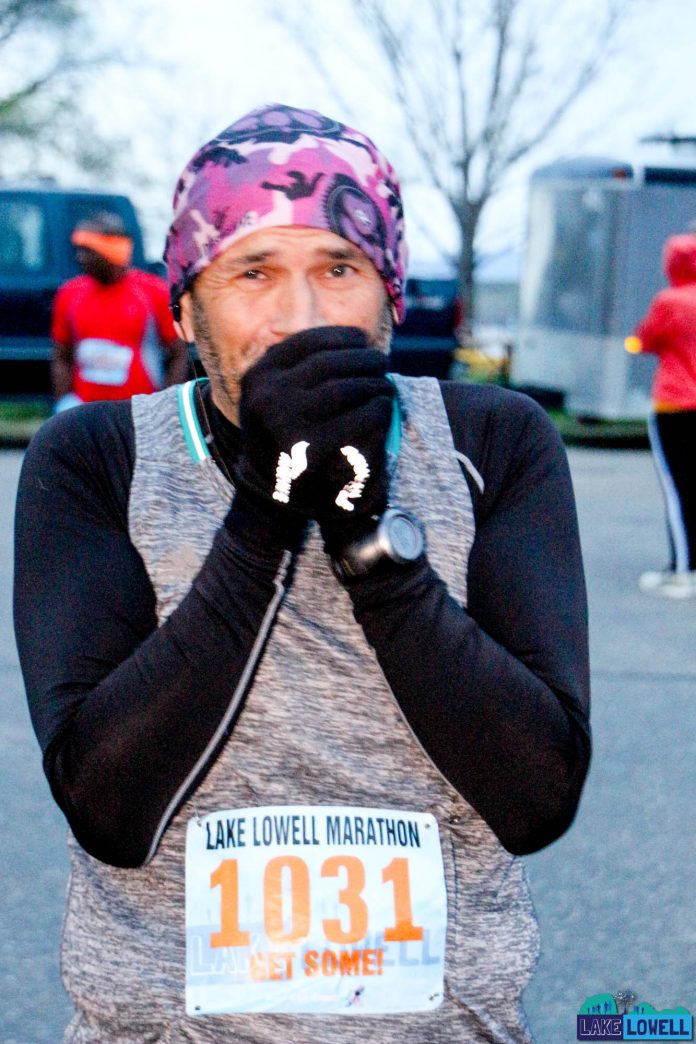 The runner profiled below has run in 3 Boston Marathons, finishing 2 of them. He has entered Boston in 2014, 2015, and 2016. I identified him based on his 2016 result. He was missed in the review of 2015 because he was a DNF.
2012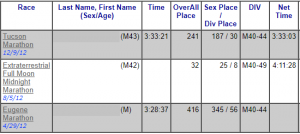 No splits are available for Tucson or the Extraterrestrial Full Moon Midnight Marathon.
Splits are online for The Eugene Marathon.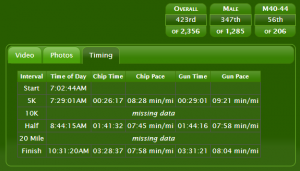 Most interesting is the missed 10k split.
He ran the first 5k at a 8:28 min/mi pace.
Between 5k and 13.1 miles, his pace calculates to a 7:08 per minute mile.
He then missed the 20 mile split before finishing with a time of 3:28:37. He would also miss the 20 mile split in the 2015 Eugene Marathon
2013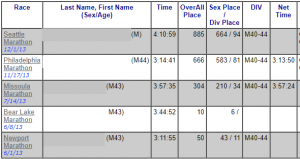 The Newport Marathon was used as his qualifier for the 2014 Boston Marathon. Boston '14 would be his first of three Boston Marathons.
There are no splits online for this race.
There are splits available for Philadelphia.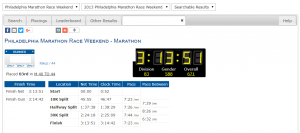 He did not miss any splits at Philadelphia. But the 30k to Finish split time does seem rather remarkable. This section of the course is a common place to cut. It is on an out and back section where there was no timing mat at the turnaround. To run 6:32 per mile for the last 12km of a marathon after running the previous leg at an 8:29 pace would be an accomplishment. He used this race to register for the 2015 Boston Marathon. He started the race but was unable to finish.
In 2014, he ran 4 races (Including Boston) with times ranging from about 3:40:00 to just over 4 hours. None of these represented Boston qualifying times. These results seem clean.
2015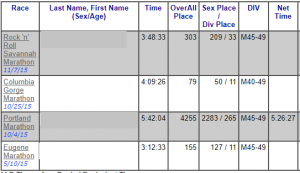 The 2015 Eugene Marathon was used as a qualifier for Boston '16.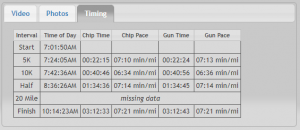 This was the 2nd time he has missed splits at the Eugene Marathon.
Below is the Eugene Marathon map.
http://www.eugenemarathon.com/wp-content/uploads/2017/04/EM17_Double-SidedCourseMap_8.5×11-final.pdf
In addition to the missed 20 mile mat, the stretch from 5k to 10k is worth analyzing.
After running the first 5k at a 7:10 min/mi pace, the runner ran the next 5k at a 5:58 min.mi pace.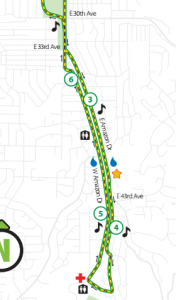 It should be noted that the Savannah time was a 'diverted' time. Due to excessive heat, many runners were diverted off the course. This is not an official marathon time.
2016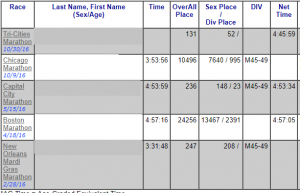 RNR New Orleans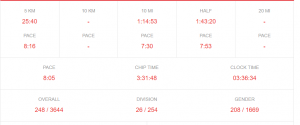 He missed 2 splits. His pace from 3.1 to 10 miles calculates to a 7:08 per mile pace. I am left scratching my head a bit at how this split would have been missed. If someone cut straight across the road after hitting the 5k mat, they should still hit the 10k timing mat. In order to miss the mat (not accounting for possibility of a technical error) a runner would likely have turned around after hitting the 5k and not crossed the street until after passing the 10k mat.  That said, I do think a technical error was possible with that mat. I did find that the early mats were missed by a significant # of runners.
It is easier to imagine how the 20 mile timing mat may have been missed.
https://worldsmarathons.com/marathon/eugene-marathon#route
Chicago
Chicago also was not a qualifying time. But he did miss the 25k timing mat.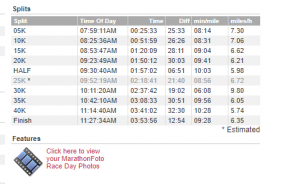 Again, missed timing mats are not in themselves evidence of course cutting. But his pace did increase substantially during the portion that was missed. The average pace over this portion was over a minute per mile faster than any of the registered splits.
2017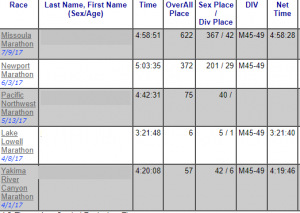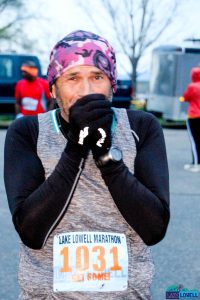 The runner initially qualified for Boston 2018 with the Lake Lowell time. The runner has been removed from this race's results and no longer has an official Boston qualifying time. When I informed the runner that he had been removed, he simply stated " I am sad to hear about lake lowell i hurt my calf bad at that one".
The Runner's Response
The runner did respond to my messages and denies any wrongdoing. He does do work as a pacer and says he typically paces between 4:24 and 4:55. He did share an article regarding his weight loss and 2014 bout with cancer. As I promised to not name him in the article, I won't link the article here. But I wanted to acknowledge that he did share that information with me.
I told him that his results had come to my attention, and that I was hoping he could provide some data to validate one or more of those times. He said that he was not 'techy'.
When I later replied that the results did look suspicious, and again asked for any information that could be used to clear him, he said that he felt as if he was on trial. That was not my intention. I was looking for anything to cast doubt on my initial conclusions.
As I was finishing up the article this morning, I thought to try to determine who he ran New Orleans with. I could not find anyone matching his pace. He was pictured with a female after the finish, but their times did not match up. When I went to try to ask him who he ran with – if their times matched up, it could support him – I found out that he had blocked me.
The response of this runner is very similar to others that I have written about. None of the runners seem to have GPS data despite running with their watches.  Instead of defending their times they respond with their personal story.
Please consider a contribution to help support the site. Contributions help to offset costs associated with running the site and help to enable me to compensate those that assist in data collection, etc.
Thanks to all of you that that support Marathon Investigation!