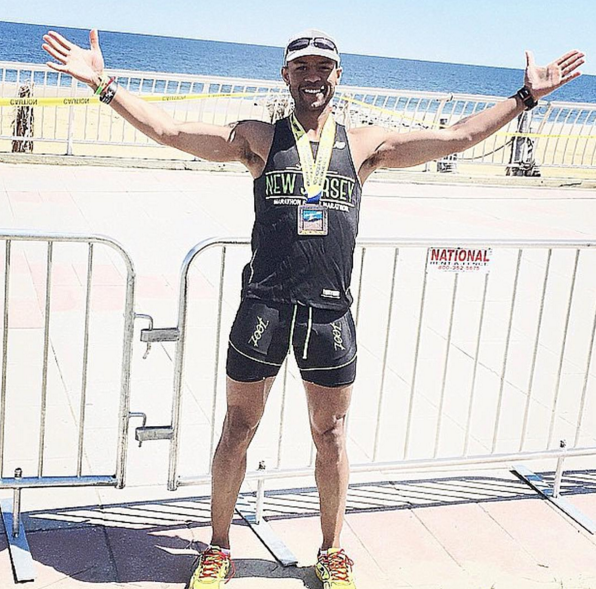 Marlon Bascombe, founder of Lean.Strong.Fast was featured over a year ago in an article on MarathonInvestigation.com.
SUSPICIOUS BOSTON QUALIFYING RESULT FOR TEAM LEAN.STRONG.FAST FOUNDER/COACH
At the time, despite the overwhelming evidence that he cut the course , the New Jersey Marathon did not issue a disqualification. Marlon used the result of the 2015 New Jersey Marathon to enter the 2016 Boston Marathon.
I re-shared the original articles on the Marathon Investigation Facebook page yesterday. It looks like the article got the right person's attention. Before I could even re-share with the New Jersey Marathon directly, Marlon was disqualified.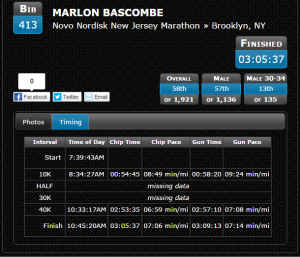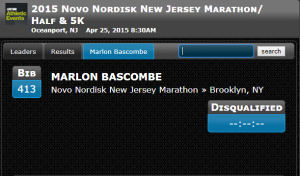 The original article went into detail regarding the missed splits and unlikely pace. I also showed that the evidence he provided was inaccurate and likely manipulated. There was additional information presented on a local race where his  Strava data contradicted his official time. I felt it was important to report on this result, as well as the other apparent attempts at deception when Marlon was defending his times. If I were a client or a potential client, I would want to know.
The New Jersey Marathon has been very responsive lately to all inquiries. I sent them information relating to the 2017 race and they were quick to respond. I will report this information to the B.A.A. as well.
Please consider a small contribution to help support the site. Contributions help to offset costs associated with running the site.
Thanks to all of you that that support Marathon Investigation!