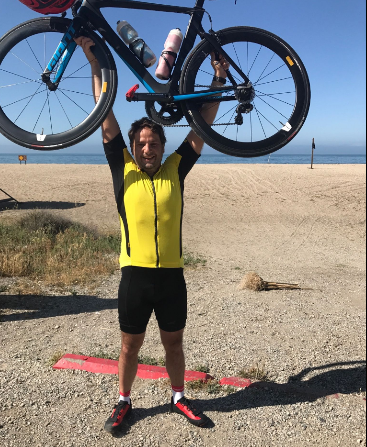 I received an email on Monday morning with the subject line "Chula Vista Challenge Cheater".
The portion of the course where the alleged cheating took place was during the run. The run totals 13.1 miles and consists of 3 loops as shown below.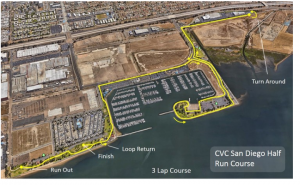 The photos below were included in the email: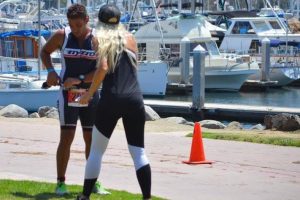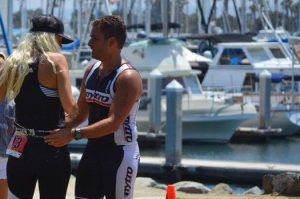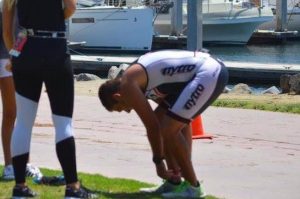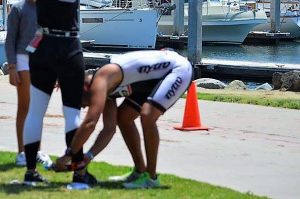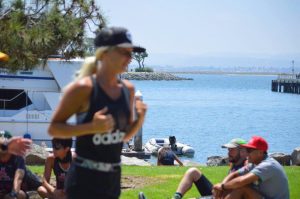 In the sequence of photos above, the registered competitor (the male) is seen transferring his bib belt and his ankle strap to the female. (The email stated this was his wife – I have not been able to confirm their relationship).
To confirm – they were not part of a relay. He appears in the results of the Individual Long Course.
His run portion does appear on Strava.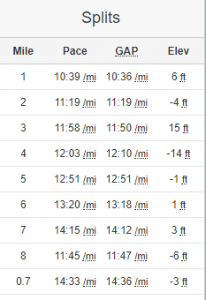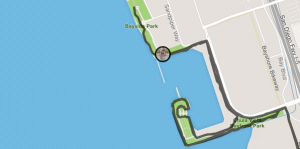 As mentioned previously, the run course is 13.1 miles, consisting of 3 loops. His Strava data shows that he ran approximately 2 loops. Combined with the photo evidence, it is clear that he ran 2 loops, and then passed off his bib and ankle strap to the other runner after the 2nd loop.
They are also shown transferring the bib and ankle strap again prior to the finish.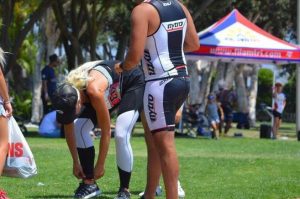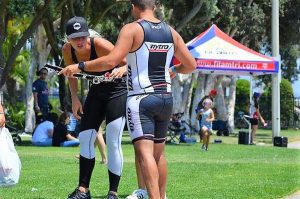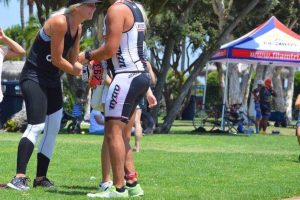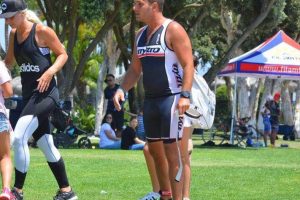 Photos have not yet been uploaded for the event. The tipster confirmed that the male did finish the race. His overall time did not win any awards.
Conclusion
I am really not sure what this competitor's motivation was other than avoiding a potential DNF. Additional photos showed he may have been dealing with blisters. However, it also appears that the accomplice was fully prepared to take over at some point. She was not dressed as a spectator – she was outfitted like a competitor.
I decided to highlight this case to show that there is cheating at all levels of sport. This particular story has already been shared on slowtwitch.com, and on reddit. The race is aware and this situation has been reported to the USAT. This runner risks a potential ban from future triathlons.
Even if you are not a competitive triathlete, you could be banned from competitions if you cheat. Do not take the risk. Hopefully giving this story a bit more publicity will serve as a warning and a deterrent to others.
Please consider a small contribution to help support the site. Contributions help to offset costs associated with running the site.
Thanks to all of you that that support Marathon Investigation!