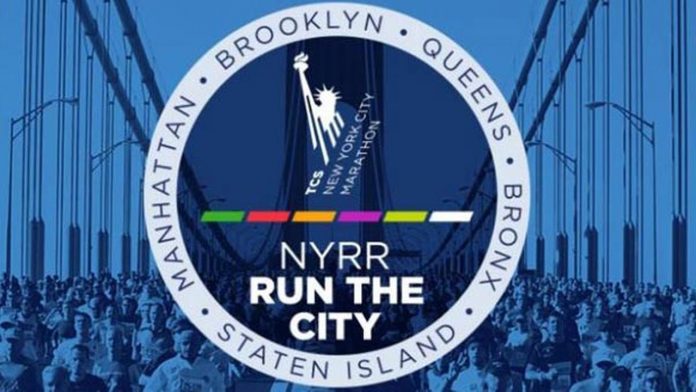 Earlier in the week, I wrote about the New York City Marathon Women's 60-64 age group results. The 1st place finisher in this age group was disqualified after it was discovered that someone else ran with her bib.
The Female 70-74 Age group results look like this:

Here is the photo of the first place winner. This is not a photo of a 70 year old woman.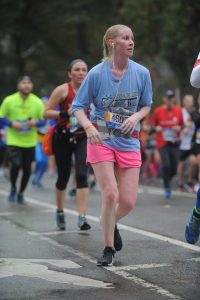 This is clearly another instance of bib swapping upsetting age group awards.
Congratulations To The Legitimate Top 3
Liz Burger 4:39:19
Kathrine Switzer 4:48:21
Misae Taniguchi 4:52:34
A Legend Cheated out of 2nd Place
Kathrine Switzer is a pioneer in running.  In 1967 Kathrine became the first woman to officially run and complete The Boston Marathon. It is sad that 50 years later that she (and everyone else that competed in the age group) was pushed down the leader board by the actions of another woman. By a woman that likely was inspired by Kathrine back in 1967.
I'm sure this swap wasn't done to intentionally rob others' of their age group glory. However, it would be very difficult to claim complete ignorance regarding bib swapping. The New York Road Runners have put together a very public policy against bib swapping and selling. The runner who used the bib should have been aware that her time could be good enough for an award.
Now, it is very likely that this woman will be banned from The New York Marathon after affecting the results of a woman that fought for women to have the right to officially run 26.2 miles.
More Needs To Be Done
Some people like to blame the issue of bib swapping on the races. I've seen people argue that if races allow deferments or transfers that this problem would go away. (NYC does offer guaranteed a guaranteed entry to the next year's race if you cancel, but you do need to pay an additional entry fee).
By allowing transfers, you would just raise the supply of bibs that hit the secondary market. Runners would enter the lottery just to try to earn a few hundred dollars. This policy would decrease the # of bibs available to legitimate runners while increasing the amount of bibs that get in to the hands of people with no intention of running.
I think a possible solution would be to have a wristband system. When you pick up your bib at the expo, you get a wristband that cannot be removed without breaking it. If you don't have a wristband and a bib, you are not allowed to enter the starting corral – or you get pulled from the course if spotted.
Please consider a contribution to help support the site. Contributions help to offset costs associated with running the site and help to enable me to compensate those that assist in data collection, etc.
Thanks to all of you that that support Marathon Investigation!