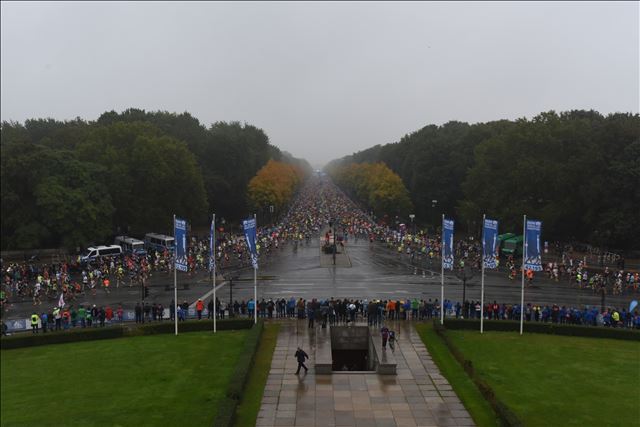 I've written about two separate incidents regarding Planet Tours:
First, it was discovered that multiple runners were added to the results of the Mt St Michel Marathon in 2014. These runners were allegedly added at the request of Planet Tours owner Momo Ferchichi in order to grant them Boston Marathon entries. These runners were sold travel packages that included 'guaranteed entries' into The Boston Marathon. Boston does have an international travel program, but Planet Tours is not a part of this program and they had no legitimate guaranteed entries.
Just prior to the 2017 Boston marathon it was discovered that Momo himself, along with a couple other runners associated with Planet Tours  carried bibs for customers across the finish line of the Quebec City Marathon in order to qualify them for Boston. The BAA was notified and canceled the entries of the runners whose bibs were muled across the line.
The shady practices at Planet Tours continues.
2017 Berlin Marathon

There are results for both Mo Ferchichi and Maurice Ferchichi at the 2017 Berlin Marathon.
"Maurice" does not have an official time,but he is seen in a single photo.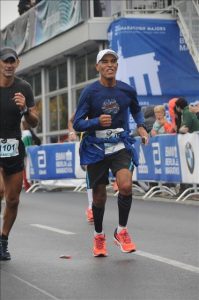 This runner is confirmed to actually be Ferchichi. It is unknown why he has no official time. It is not immediately believed that he was muling bibs across the line as he did in Quebec City.
There are multiple photos of the runner listed as  60 year old "Mo Ferchichi".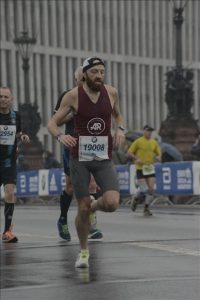 This runner has been positively identified through social media, and as it turns out was  unwittingly caught in the middle of this entire mess.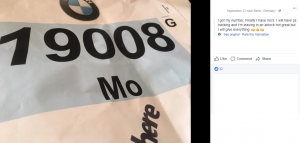 A Poorly Executed Promotion
I reached out to the runner that was wearing the 'Mo' bib. He provided links and screenshots showing that he had won an entry to the Berlin Marathon through AdidasRunnersParis. The winners of the bibs were informed prior to the marathon that there was an issue and that they may not have bibs.
At the last moment the winners of he promotion were provided with the bibs.
There is no legitimate reason that Ferchichi should have had 2 bibs under his name.  This is just another instance of Ferchichi doing whatever he can to profit through questionable business practices. I would hope that by this point, any legitimate race would steer clear of any relationship with Planet Tours and Ferchichi.
This is not the first issue involving Planet Tours at Berlin.  In 2015 multiple Planet Tours runners were disqualified from the marathon.
What is known is that Momo Ferchichi is willing to do anything possible to bypass the system. He was caught at Mt St. Michel, and still attempted to cheat to get customers registered for The Boston Marathon in 2017.  It is entirely possible that he found a way to get customers registered for the 2018 Boston Marathon as well. Planet Tours was advertising 2018 entries up until the Quebec City bib muling was discovered.
Technically, Ferchichi now has a Boston qualifying time for the 2019 Boston Marathon off of this runner's effort.
Please consider a contribution to help support the site. Reader contributions are critical to he existence of Marathon Investigation, and are the primary source of funds used to cover site expenses.
Thanks to all of you that that support Marathon Investigation!