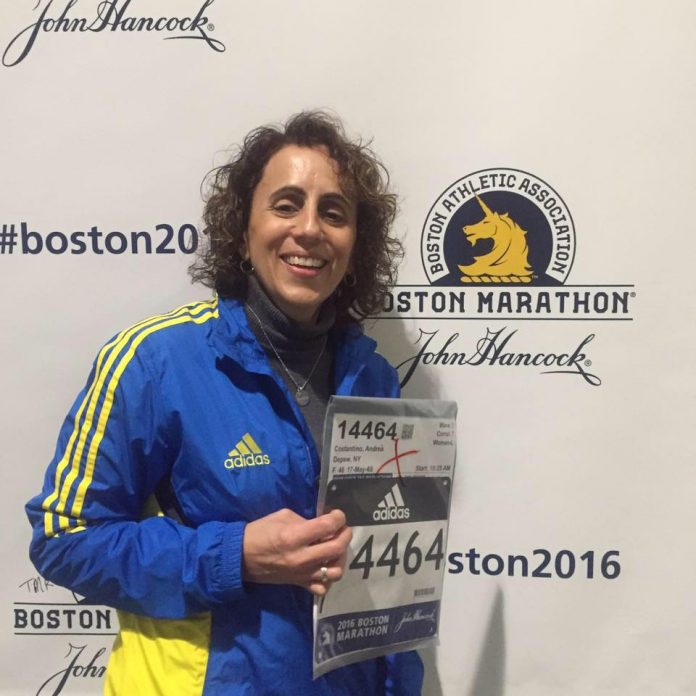 As reported on BuffaloNews.com, Andrea Costantino was sentenced to 250 hours of community service after pleading guilty to Grand Larceny. Costantino, former Director of Campus Living, took nearly $15,000 from a Faculty Student Association Account.
$8,000 of the funds were donated to charity in order to secure The 2013 Boston Marathon bib. The rest of the funds were used to purchase a treadmill and gift cards to purchase athletic apparel.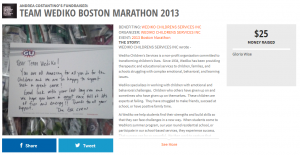 Andrea pled guilty to the charges earlier this year, and by paying back the money, she avoided jail time.
When someone agrees to raise money for charity to earn a Boston bib. they are responsible for a fundraising minimum. If they are unable to raise the minimum amount, they are personally responsible for the difference.
Registered for The 2018 Boston Marathon
Andrea is registered for the 2018 Boston Marathon. She qualified at The 2017 Pocono Mountain Run For The Red Marathon. She has run the Boston Marathon multiple times using qualifying times.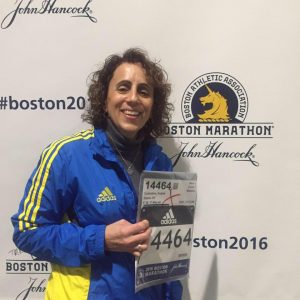 It is unknown at this point if The Boston Marathon would take any action given the method she used to obtain the 2013 bib.
Thank you everyone that supports the site. Contributions from readers is the primary means by which I pay for all costs associated with the site. Please consider a small contribution.