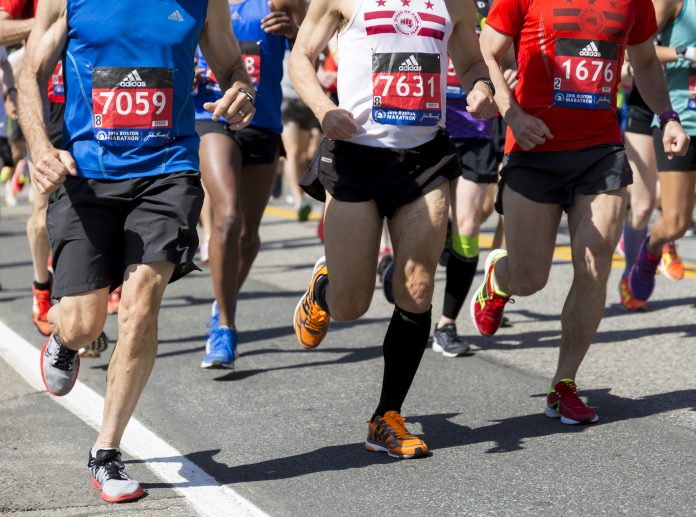 Nearly every race I review has some instances of course cutting. Boston is no different. The weather played a part. DNFs were up vs. 2017. Some runners were unable to finish. Unfortunately, not all of those runners completely accepted the reality of their DNF. Some traveled further down the course and claimed their finishing time and their medal.
The weather undoubtedly was to blame for runners not registering times at some mats. I am not reading as much into consecutive missed mats as I typically would. That said, there are some very suspicious results. Runners had their bibs under layers, and timing mats were likely affected by standing water.
Leaving Early
There are a number of runners that appeared to start the marathon and left the course only to come back in the last miles. Some seemed to give an initial effort before leaving the course, only to hop on the course in the last mile to get some photos and collect a medal.
This runner appears in the results with a time of approximately 2:40:00. This includes a 1 hour 2nd half split, the fastest in the field. He hit the half split in about 1:39:00 and then did not hit any timing mats until the finish. He jumped back in the last mile to claim a medal. He did post GPS of his run, admitting that he was a DNF.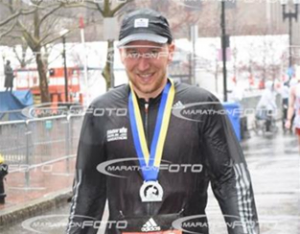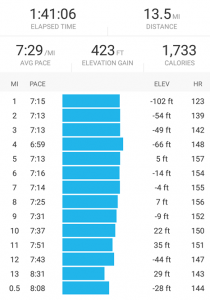 Barely Running
10 runners with finishing times did not hit any intermediate timing mats until after the ½ marathon point.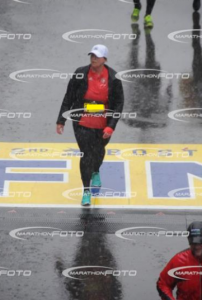 This runner was one of only 7 to miss all mats prior to 40k. There was also timing data returned from mile 25.2 that is not published. I was able to pull that data, and she hit that timing mat. I am very suspicious of the runners whose chipped worked only at the start and then again the last mile.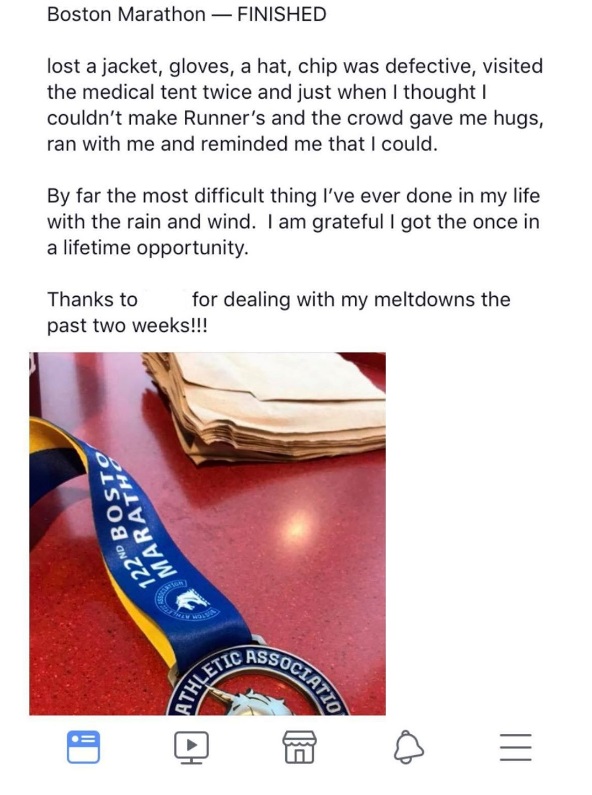 Coming Up
There are any stories that I am following up on.
I will write on a runner that was the victim of a timing malfunction. I helped her gather the data that should get her reinstated with her Boston Qualifying time.
I will lay out the evidence on the 'Retro Bandit'. I will show clear proof that he was not the owner of a legitimate bib.
More articles bandits and bib forgers.
I will continue looking into the results to identify more runners that cheated in their qualifiers.
Please consider making a small contribution to help support MarathonInvestigation.com. Reader contributions are the main source of the funds that are needed to pay for servers, photos, data, etc.