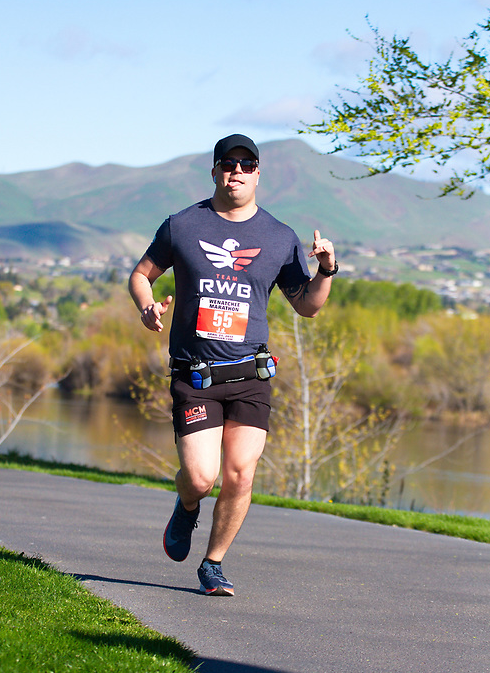 In yesterday's article, I revealed that J.D. Greening used his half marathon time at the Wenatchee Marathon in an attempt to enter the 2019 Boston Marathon. By yesterday afternoon, he was removed from the Boston entry list, his GoFundMe page was deactivated and social media accounts were locked down or deleted.
However, J.D. Greening is not backing down on his claim that he ran the Wenatchee Marathon in a time of 2:43:23.
"I registered for The marathon, I had a red bib for the marathon…somehow my case got mis-CATALOGED as a half marathon"
He was on the phone with a local news station where he stood by his claims that he qualified legitimately. It was reported that he claimed my article was "one-sided".
2018 Wenatchee Marathon
Initially, I had posted that J.D. completed the half marathon and submitted the time as if it was his full marathon time. It is now my opinion that he did not complete the half course but crossed the start line of the marathon (well after the gun sounded) and re-entered the marathon course at a later point. He was likely moved from the full results to the half results after officials determined he could not have completed the marathon in the time claimed (I have reached out to the race, but have not yet been able to confirm).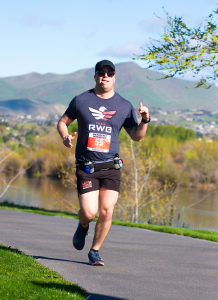 The winner of the race, I listed with a finishing time of 3:12:58. If J.D.'s time is to be believed, he won the race by approximately 30 minutes.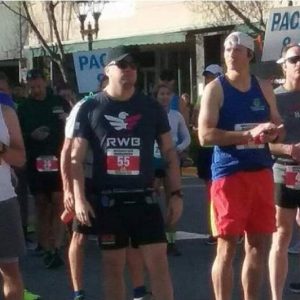 I did find photos of J.D. He was photographed in Walla Walla Park and at the finish. He was not seen in any photographs in the East Wenatchee location.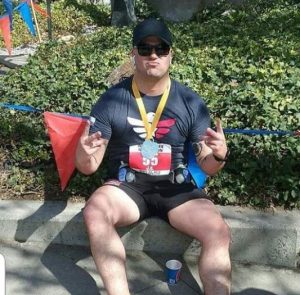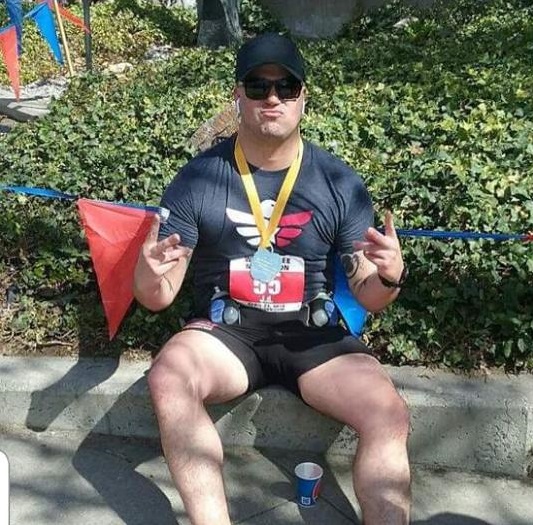 As posted in the prior article, he then offered pacing advice and put himself up as an expert of sorts.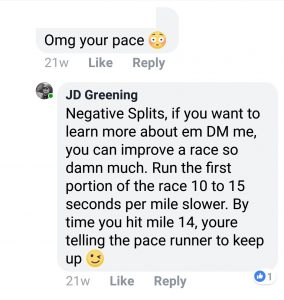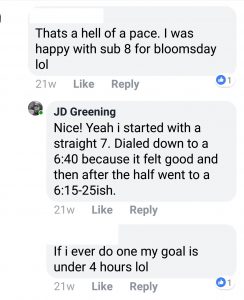 J.D.'s Racing History
Does anything in J.D.'s racing history show the ability to win a marathon? It is not easy to find his other performances because he has run with other's bibs or with the name "Jesse" but here is what we have.
2017 Army 10 Miler – October 9, 2017: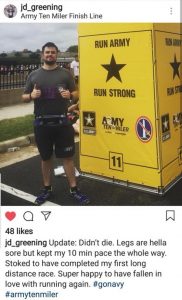 14:05 per mile. Not quite the 10-minute pace that is claimed. The result was found by looking up the bib # he is wearing in the photo. This has been reported to race organizers.
2017 Marine Corps Marathon October 22, 2017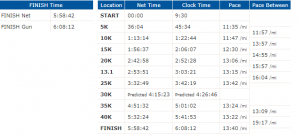 13:40 per mile. One problem though, the missed 30k split. The pace from 2k5 to 30k would have been 12:42 per mile – faster than he was running up to that point. It is my opinion that, in addition to running with someone else's bib, he cut this portion of the course as he was crashing.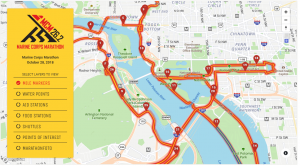 30k is equal to 18.64 miles. This is along an out and back section of the course. Again, it is my opinion that he likely cut this section. This result has been reported to the race.
2018 Lake Sammamish Half Marathon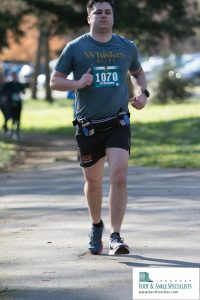 2:22:16 – 10:52 pace. No splits available for this race. The only photo from the race is the picture above.
In Conclusion
Nothing in his racing history indicates the ability to run anywhere near a 2:43:43. Additionally, are we to believe that he won the race and didn't mention that when he was posting about qualifying for Boston? It is my opinion that he intentionally cut the course with the intention of obtaining a Boston Qualifying time, and unintentionally finished so unbelievable fast that he won the race and was immediately reclassified in the results.
I have reached out to the race but they have not responded as of yet.
Yesterday, I also reached out to J.D. through Facebook. He has not responded.
To support Marathon Investigation, consider making a small contribution.
Don't want to use PayPal? Click below to contribute without going through PayPal.