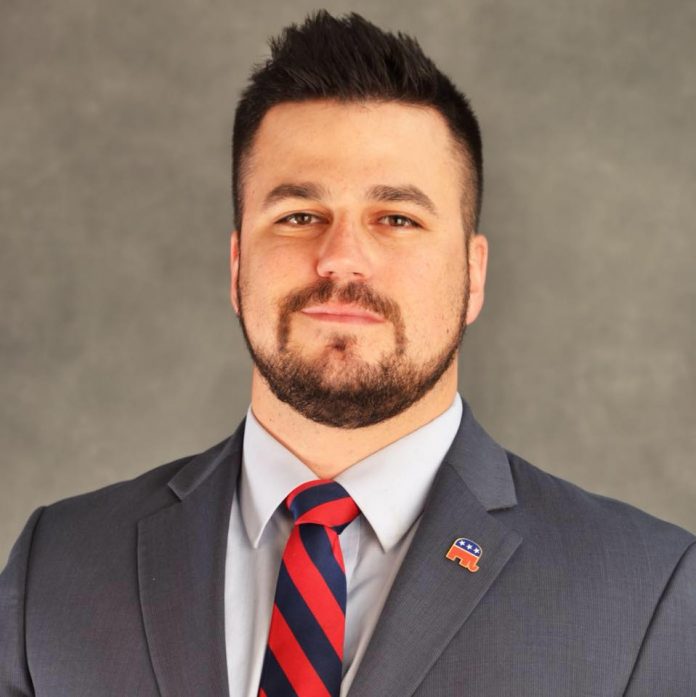 I initially wrote about J.D. Greening on Tuesday.
J.D. had submitted his Wenatchee Marathon result to the BAA for entry into the 2019 Boston Marathon. The problem was that he was listed as a Half Marathon participant. In reality, he did not complete either race. He also set up a GoFundMe page to raise money for his travel expenses and was a former candidate for Washington State Legislature.
J.D. Greening sent an email after my
follow-up article
on Wednesday morning.  He conceded to having not run the full marathon.
….i never ran a second loop. I looked back at the map and website today it's honestly a little confusing and the race itself was a little chaotic because they don't close down the route just for runners. But reading the description which i prob should have but didn't because i was a local and just saw the map and thought. "Run a bit, turn around, go around the bridges and you're done." I only looped the bridges once. 

I'm embarrassed. But it was never my aim to deceive people. I genuinely believed I ran the full course and felt great about it. Then when I was cataloged wrong I just thought it was small town race organization sloppiness. I reached out and never heard a response. When it came time to register for Boston I figured hey, BAA certifies all the results. If Wenatchee doesn't get back to me, they will certainly get back to them, so when i was verified I thought everything was good to go. I wasn't trying to sneak into Boston or I would have been much quieter if that was my intention. I thought my time was legitimate and by the book so i was vocal and transparent about it via social media. 
I responded to him, thanking him for admitting that he did not run the full marathon, but explained the issues I had with his response:
Your finish time was about half the time of what I believe you are capable of running. If you inadvertently missed a loop, you would have realized at the very least when the race was over. Where did you think those other miles went?
Secondly, you posted about your pace. No way you were running at that pace.
You were wearing GPS I believe, wouldn't you have noticed it was short? Do you still have the data?
I believe the loop was 10 Miles. You would have noticed only running 16.
Or am I missing something?
Below is the course map. The course goes around the lake twice. He ran around the lake once.
I had no idea how long the loop was, I had never ran it. I thought each side was like 10 miles, It felt like forever though so in my mind.

I considered my pace after looking at the final time and calculated it. When I was talking about it via FB about pace, honestly I was talking to a girl and trying to sound smarter than i was. 

I had a Garmin Fenix on that I had purchased from Ebay(attached picture)  but it was defective, kept resetting so I wasnt able to even track the race, I no longer have it. 

Like I said, the course was chaotic, I thought I was in the zone and killing it. but there were bikers on the course, other runners, non marathon runners, and moms with strollers.

I'm admitting I was wrong, and I will reiterate, if I was trying to sneak into Boston I would have not been so vocal about it, specially being apart of running groups. I am glad your article cleared it up, or at least the person commenting about the second loop and made me realize I am the one at fault. 
I think i've said everything that I could, I know you do this for a living and you might still have doubts, but honestly my intention was not to deceive or cheat my way into Boston, in this day and age with technology that is pretty hard to do. I thought I had been doing everything by the book. I will be contacting the people that run Wenatchee Marathon and hopefully schedule a meeting to make sure the race map is not confusing for next year. But not only that, make sure if there are discrepancies on the route (like mine) those people are contacted and DQ'd and simply not shifted to another race category leaving room for confusion. 
Team RWB
I spoke with a representative of Team RWB. They wanted to communicate that J.D. is not an active member of Team RWB. He signed up online and purchased a shirt. He has not been to any events and has no official position with Team RWB. If you would like to learn more about Team RWB, please visit their site at https://www.teamrwb.org/.
Conclusion
In my opinion, his explanations are nonsensical. You don't run 16 miles or less and think that you completed 26 miles. If you unintentionally ran the course short, at worse, you'd notice when you crossed the finish line 10 miles (or more) before you should have. No one has ever run an 11- or 12-minute pace and thought they were running a 6:14 pace.
I wasn't on the course, but it seems fairly simple. Run around the lake twice. I could see missing the last little bit by the start/finish, but not the lap around the lake.
I also take exception to him blaming the course and the organizers for the confusion. I am fairly certain they will decline his offer to assist with adjusting the map.
To support Marathon Investigation, consider making a small contribution.
Don't want to use PayPal? Click below to contribute without going through PayPal.