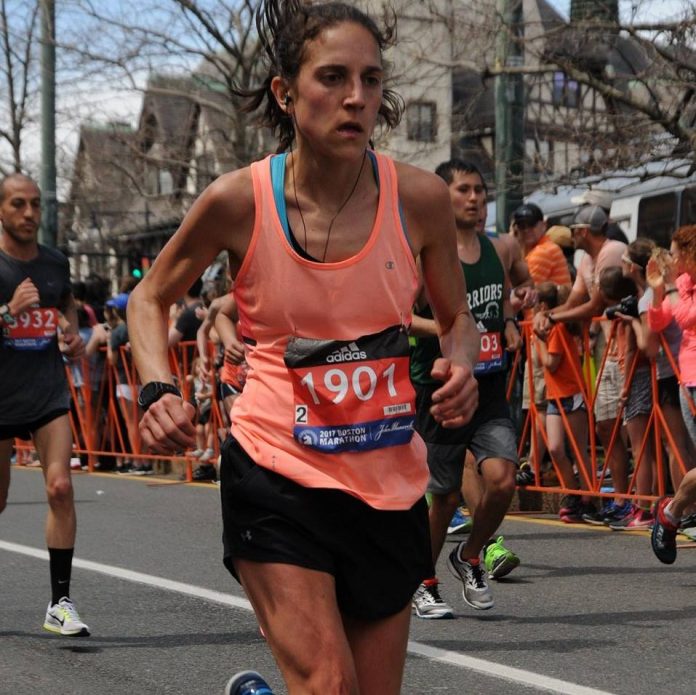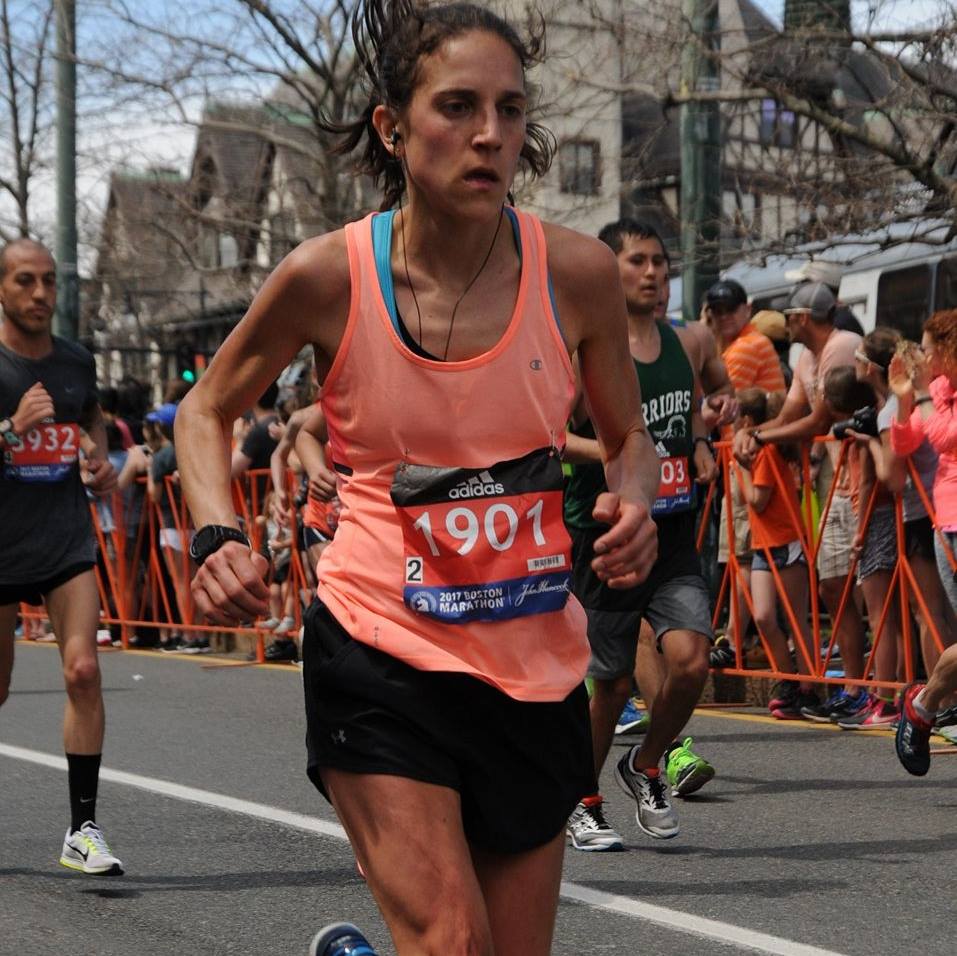 Heather has qualified for The Boston Marathon multiple times. She appears in the Boston Marathon results from 2014 through 2017.
Heather qualified for the 2019 Boston Marathon while running 3:07 time at the 2018 Country Music Marathon in April of 2018. According to Marathonguide, that is the only marathon Heather ran in 2018.
On May 20th of this year, this post appeared on Facebook: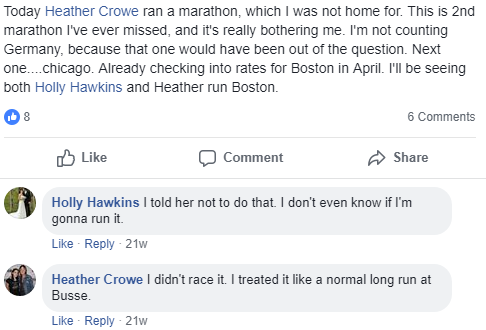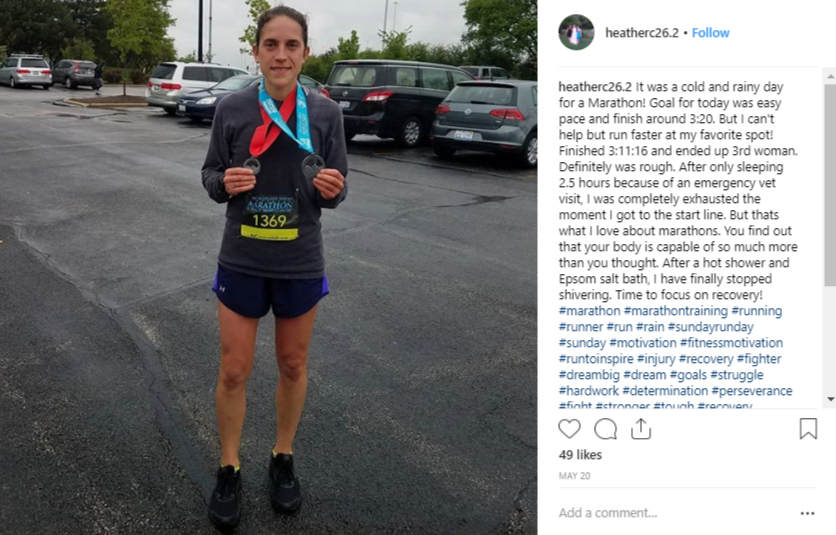 Heather did not appear in any results on that day, but her twin sister Holly did. Holly is in the results of The Chicagoland Marathon with a time of 3:11:16. Heather ran the race, not Holly. Heather claimed the 3rd place award and Holly used that effort to register for Boston.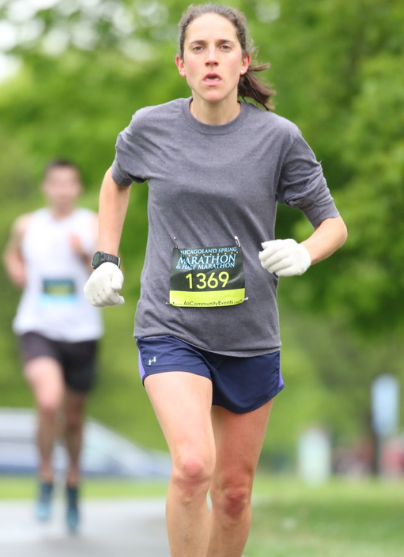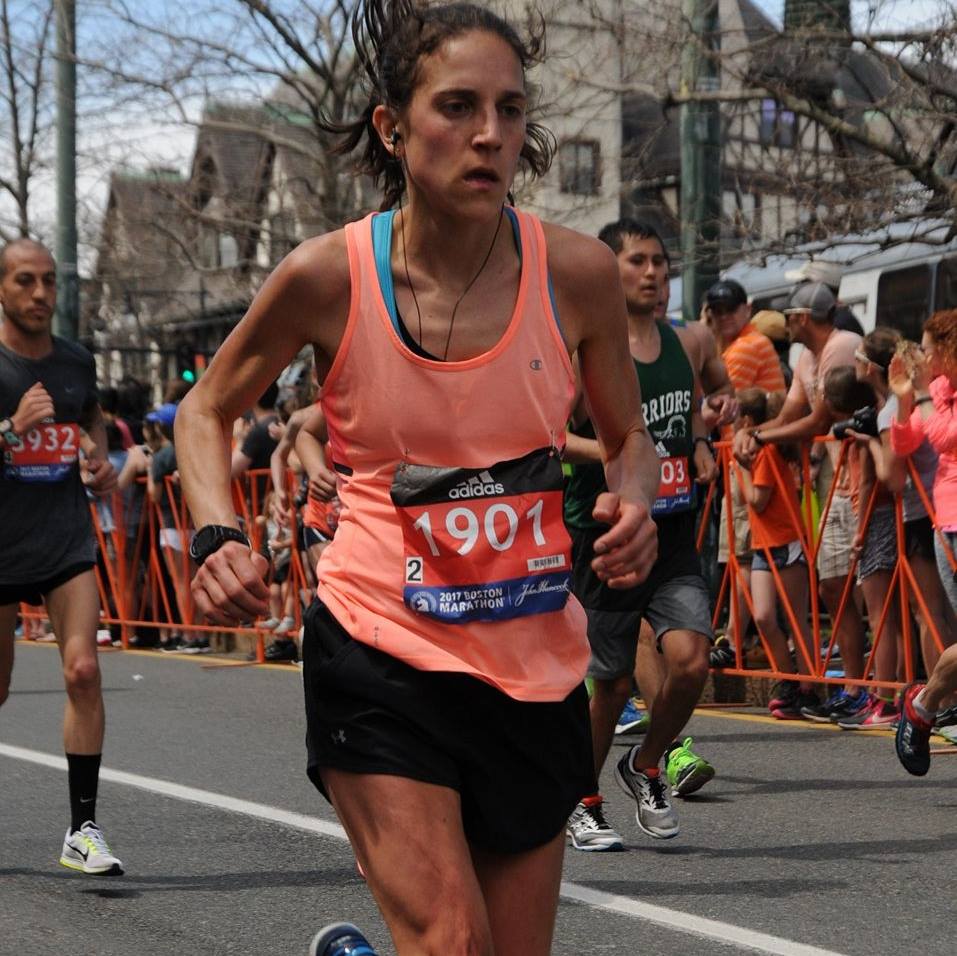 From The Facebook post, it seemed that Holly was uncomfortable with Heather qualifying for Boston on her behalf, but as it turns out she was not uncomfortable enough to avoid submitting the time in order to run The 2019 Boston Marathon.
Heather ran a qualifying time while wearing her twin sister's's bib in Chicagoland. Heather submitted that time to The B.A.A. as her own. She fraudulently gained entry to The 2019 Boston Marathon, potentially bumping a deserving runner out of the race.
Both Holly and Heather are entered in The 2019 Boston Marathon.
The Boston Project – 2015
As it turns out, this is not the first time I have heard of Heather. One of the first investigations to get any mainstream attention was the investigation into The 2015 Boston Marathon. I (along with help from others) identified over 60 runners that either cheated to gain entry into The Boston Marathon, or sold/gave their bibs to undeserving runners.
Heather was on the list. Here is a photo from The 2015 Boston Marathon.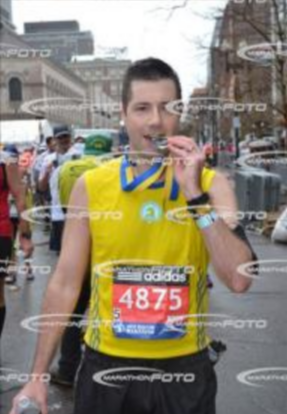 After this was discovered, I did report her to The B.A.A. since she was also registered for The 2016 race. They did not issue a ban at that time. I will be forwarding the details relating to Heather and Holly's 2019 Boston Marathon entries to The B.A.A. I will report on any news regarding their status in the race.
To support Marathon Investigation, consider making a small contribution. Contributions from supporters are the primary means of keeping the site sustainable and cover costs associated with the running the site and investigations.
Don't want to use PayPal? Click below to contribute without going through PayPal.