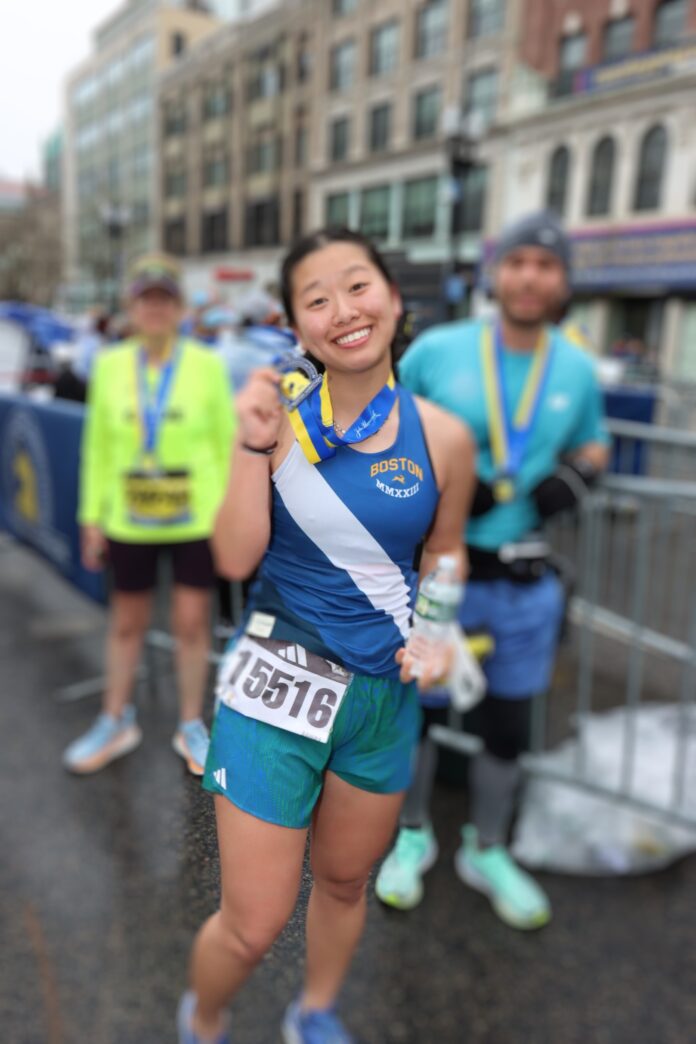 To support Marathon Investigation, you can make a contribution by clicking on the bottom of the page, or by going to Paypal.me/marathonsleuth or Venmo:@MarathonInvestigation. Everyone's support is appreciated!
Every year after The Boston Marathon, some runners take to social media to report on some form of bib stealing. In the days following the marathon, runners flock to Marathonfoto.com to look at their photos, only some runners find photos of another runner with their bib #.
It is unknown how many runners lied, cheated or stole their way into The 2023 Boston Marathon, but it is clear that they had an impact on the race. It has been well publicized that The B.A.A. ran out of medals. Many legitimate finishers were not given their medals at the finish line.
Fake Jo
Jo (pictured on the left) ran The Boston Marathon legitimately. She took to social media after seeing another runner wearing her bib number.
As Jo mentioned, this is an issue this year, in particular because of the medal shortage. Photos clearly show that "Fake Jo" did take a medal. The imposter has not been identified.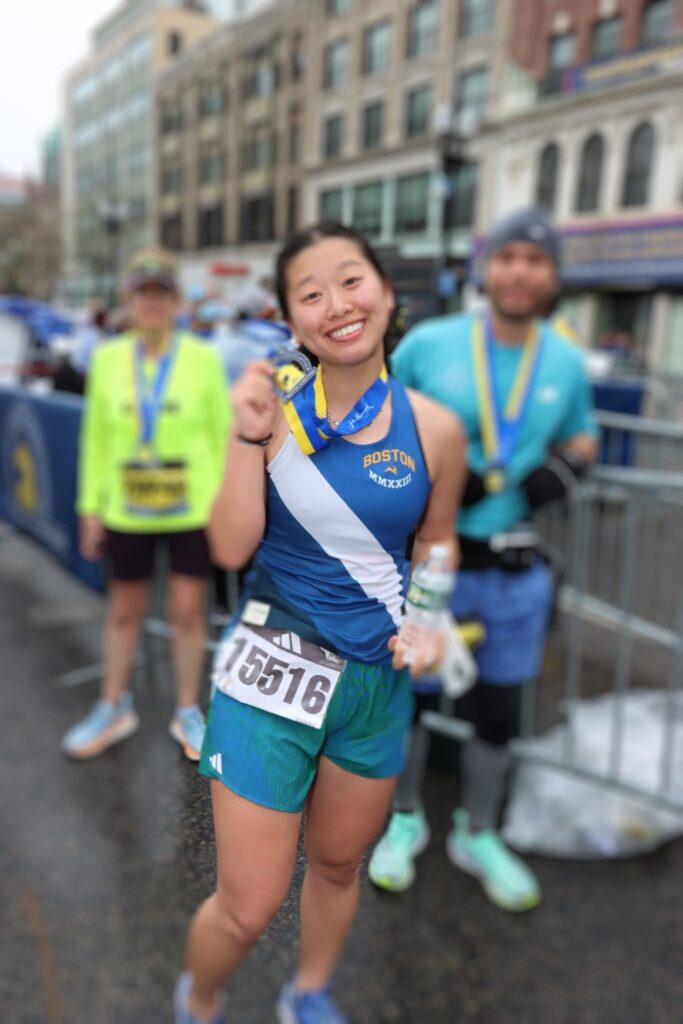 Serial Bib Thief Outed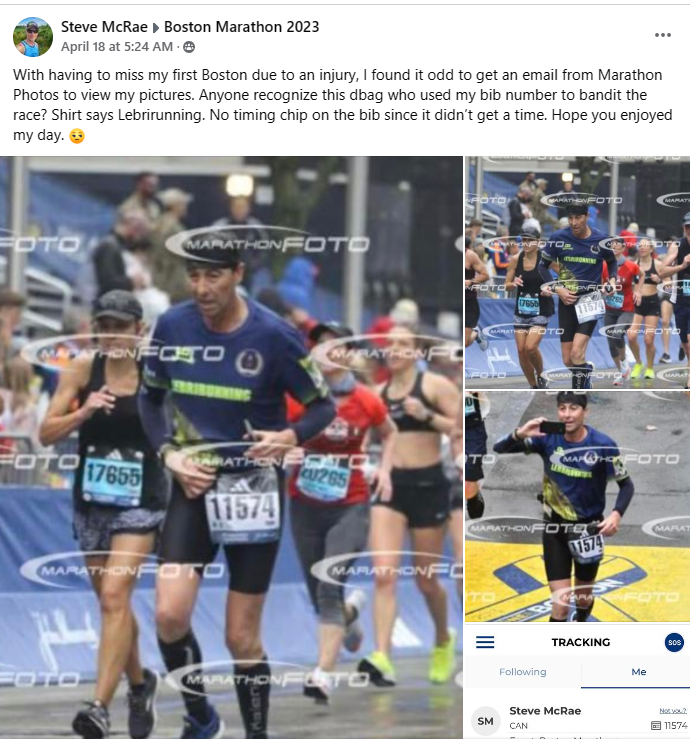 Steve was unable to run in the race due to injury. But another runner showed up at the race wearing his bib number. This runner was kind enough to wear a shirt from his running club and was identified.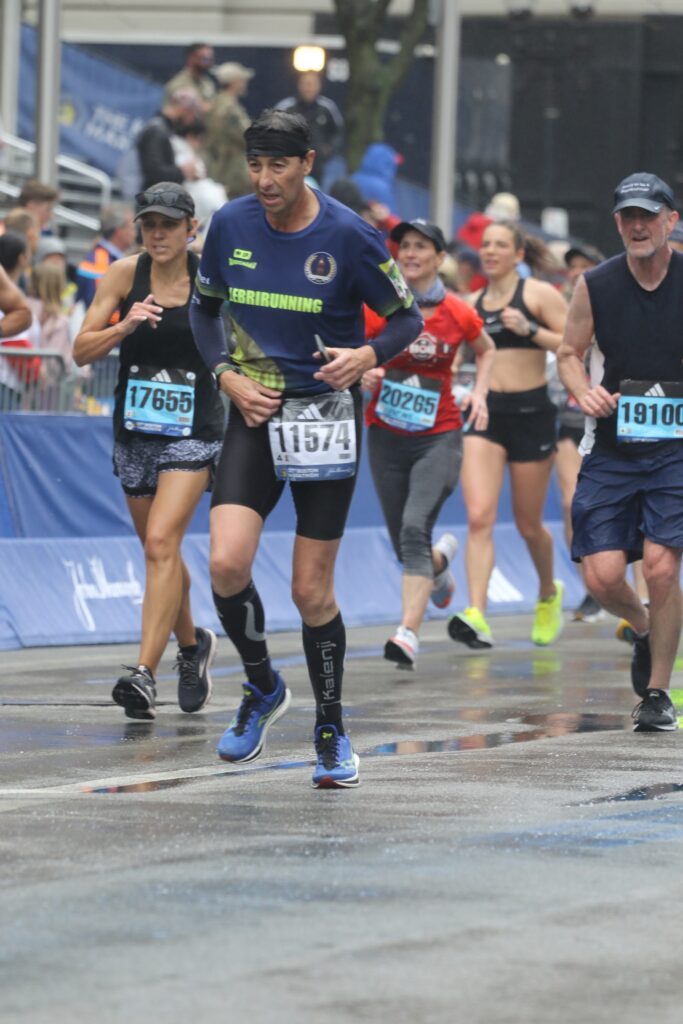 Thanks to members of The Boston Marathon 2023 Facebook Group, they gathered all the screenshots before Sebastian deleted them.
There were at least two other instances of bib forging by Sebastian, at 2 other Majors. NYC Marathon 2018 and London Marathon in 2017.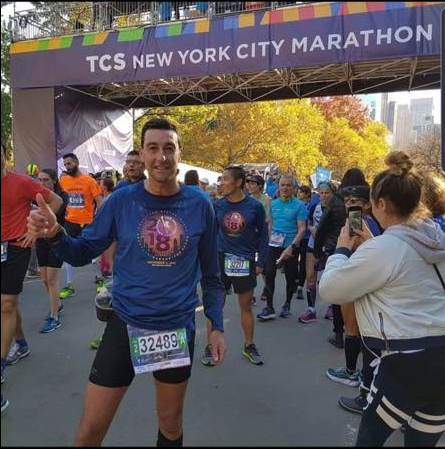 I need someone who has run the boston marathon in previous years to tell me what the measurements of the bib would be, to leave a hole in the t-shirt that I am designing
Sebastian's thefts were planned out. He traveled internationally to run with forged bibs. He even posted in the 2023 Boston Marathon Facebook Group asking about the size of the bibs.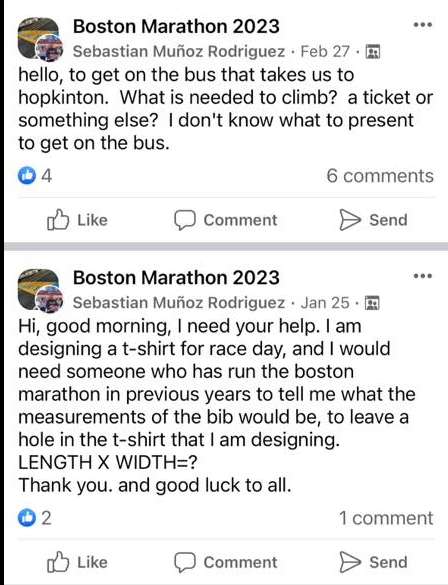 Summary
Bandits are bad enough. There is a history of bandits being unofficially welcomed in Boston. After the bombings, those days are officially over. Bib thieves and bib forgers put themselves above all others. Their participation strains resources, leads to higher costs, and in the case of Boston, cost runners their medals.
If nothing else, highlighting examples of theft should serve as a deterrent, and maybe stricter security. The costs of implementing procedures to keep bandits off the course may be offset by the costs of resources needed to support them on the course.
To support the site, please consider making a small contribution.Your contributions help to cover the costs associated with running Marathon Investigation.