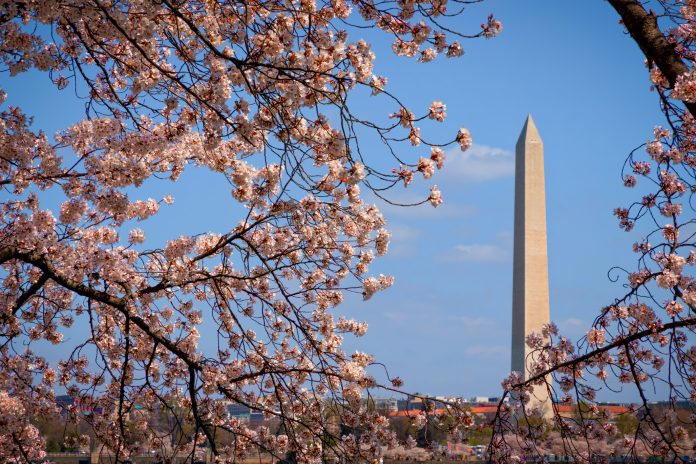 Cheating at The Marine Corps Marathon strikes a chord with many honest runners. I receive more reports of course cutting by back of the pack runners at this race than almost any other (with The possible exception of Walt Disney World Marathon). I received multiple reports regarding a woman cutting the course on the way to a 6:30:00 finish. While I can't write about all of these runners, I wanted to acknowledge the reports.
However, in reviewing the results of The 2018 MCM, I noted the out and back section between 10k and 15k. (6.2 and 9.3 miles). In the article about Robert's serial course cutting, this section was identified as one of multiple locations that he likely cut.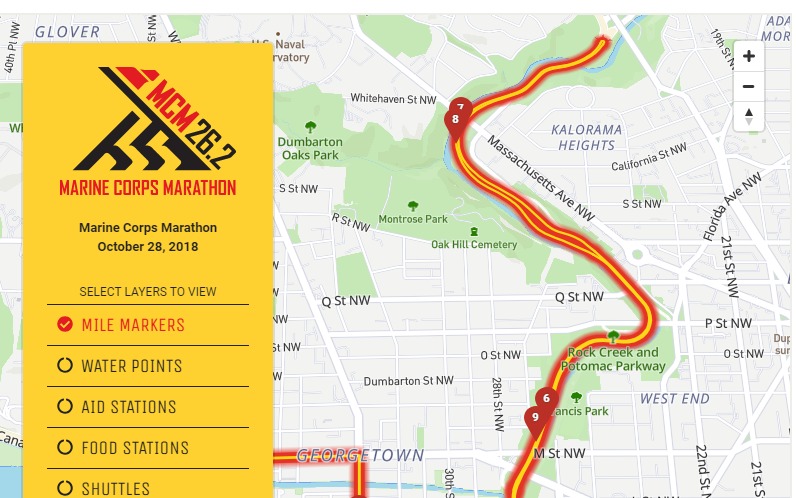 As suspected, many runners turned around early.
There are runners with split times of less than 10 minutes over the 5k section. There is one runner that traversed this section of the course in 5 minutes and 10 seconds.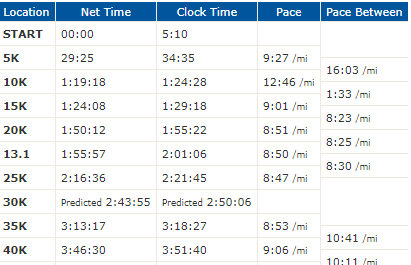 A 1 minute and 23 second per mile pace! The runner also missed the 30k split. As shown below, this is another out and back section.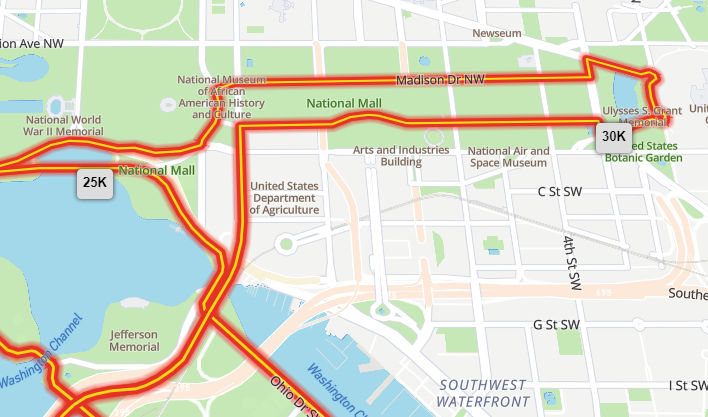 While the runner and most of the runners that cut these sections above did not qualify for Boston, there is another runner that almost slipped through my analysis that seemingly cut these section to shave the few minutes that he needed to qualify for Boston.
Boston Qualifier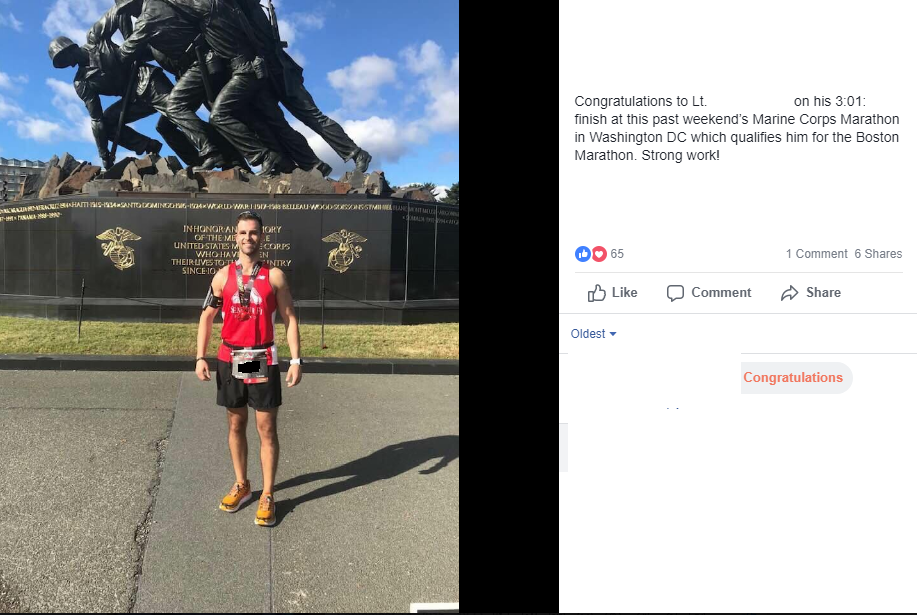 This runner's splits are as follow: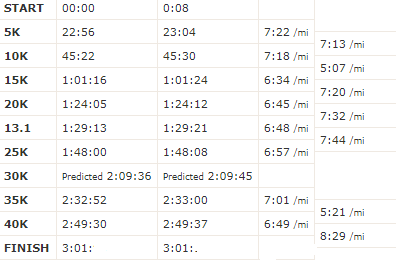 The pattern is the same as the first runner, but not nearly as blatant or obvious.
His pace picked up significantly from 10k to 15k. From over 7 minute miles to just over 5 minute per mile pace.
He also missed the 30k split with no significant change in pace. But for a runner that just needed to shave minutes off of his total pace, shortening the course and taking a break could be just enough to come in under the needed time.
His previous race times show that he is generally a 3:20:00 marathoner with a best time of just over 3:17:00. His shorter races do not show any history of ever racing at a sub 6 minute pace.
The qualifying standard for this runner is 3:05:00. Finishing in just over 3:01:00 would appear to be sufficient to punch his ticket to Boston. Based on his pace differential, he likely shaved 6 minutes or more off of his time on the first out and back. If he did indeed cut the course between 30k and 35k, that may have provided the needed rest to finish safely under the standard.
Note: I decided to conceal this runner's identity as this is the only race of his that I found evidence of cutting, and while I suspect the motivation was to run Boston, I did not find anywhere that he personally stated his plans to run Boston.
This runner has been reported to timing officials.
Please Support Marathon Investigation
Every contribution helps. I am currently working full-time on Marathon Investigation. The only way to sustain this level of effort long-term and maximize my efforts to catch and act on all known cases of cheating is through your support. Please consider a small contribution. If you represent a race, feel free to reach out for partnership opportunities.
Don't want to use PayPal? Click below to contribute without going through PayPal.