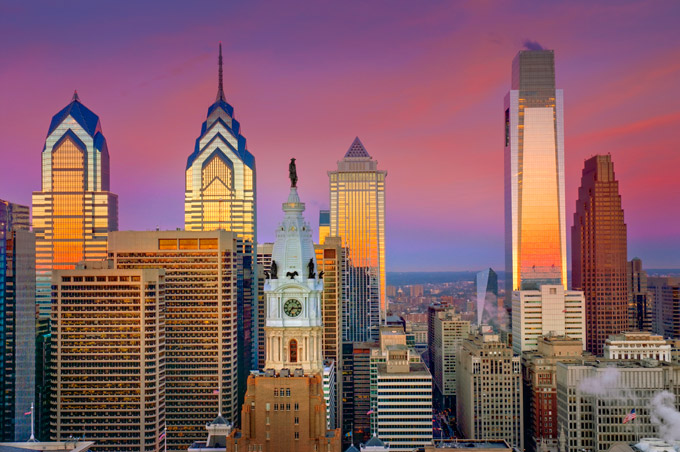 The problem is not unique to The Philadelphia Marathon. Large Marathons are all going to have their share of attempted cheating.
The issue I've had with Philadelphia is that they have been very inconsistent in dealing with the cheating. Last year in particular, some obvious course cutters and bib mules were left in the results.
I've written about Tracy for a number of years: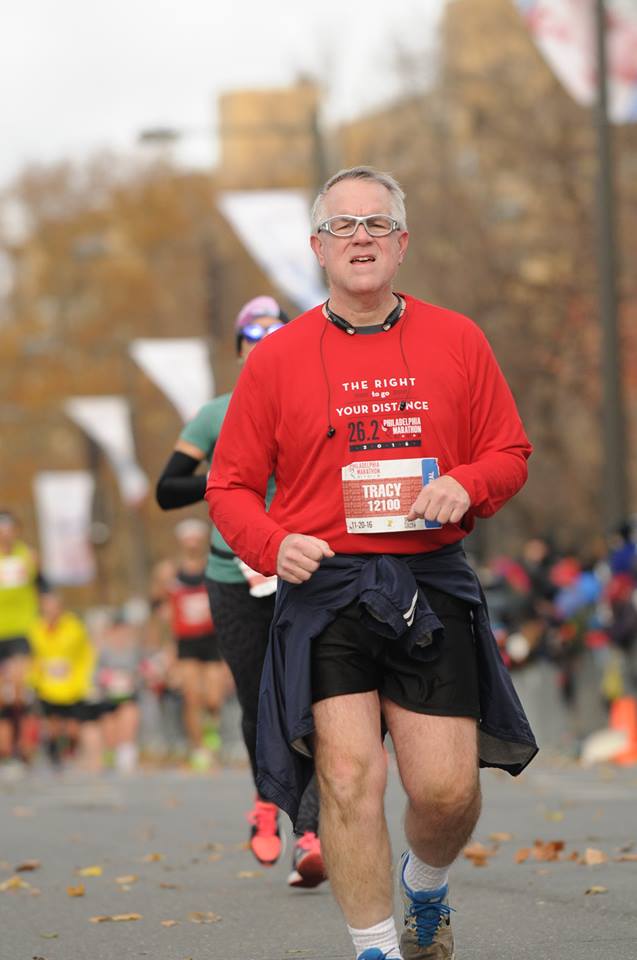 Tracy is the perfect example of The Philadelphia Marathon's inconsistency.
2013 – 13.1 split – 2:50:35 – Finished Full Marathon in 3:07:12 – Not Disqualified
2014 – Listed in results – no time – Presumed Disqualified
2015 – Only hit halfway split – not in final results – Presumed Disqualified
2016 – No Splits – 3:02:04 Finish – Disqualified
2017 – No Splits – 3:26:25 Finish Not Disqualified
2018 – No Splits – 4:07:32 Finish – ???
At least he did not win an age group placement or qualify for Boston this year.
Boston Qualifiers
Again, some runners cut the course at the halfway point. Tracy did this in 2013 where he "ran" a 17 minute 2nd half.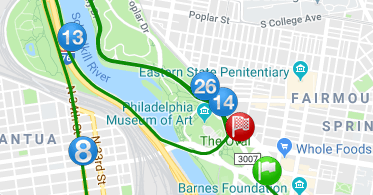 It is possible that these runners just decided to run a half marathon after signing up for the full. Unless I can prove intent was to earn Boston Qualifiers or claim these finishes as a Full Marathon I would tend to classify these runners as 'unintentional cheaters'.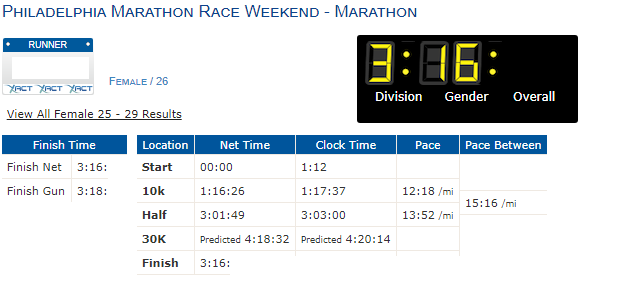 I counted 4 runners with Boston Qualifying times that ran the 2nd Half of The Philadelphia Marathon in less than 1 hour. All of them missed the 1/2 timing mat. Their results should be removed.
Out and Back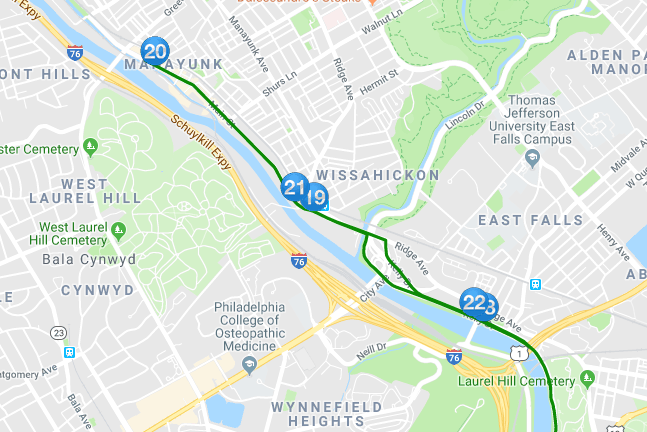 I always receive eyewitness accounts of runners turning around before the end of this out and back. The race has a timing mat at 30k (18.6 miles) but does not publish a split at the turnaround (mile 20). There is a timing mat there which should definitively show the runners that cut this section.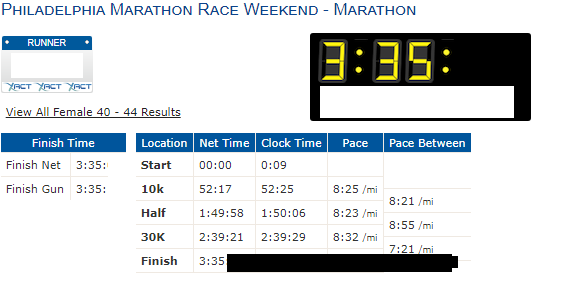 The runner above is an example of someone who saw significant improvement from 30k to the finish and someone who likely cut the course. I will likely have more on this runner in a future article. She has a history of just missing out on gaining entry to Boston, and only would have needed to shave a few minutes off of her typical time. Her time in Philadelphia will likely qualify her for Boston if she is not removed from The Philadelphia Marathon Results.
There were many more instances of slower runners cutting this section as well. Runners going from 14 minute paces to 10 minute paces. Hopefully Philadelphia Marathon utilizes their data from the turnaround and disqualifies these runners whether they earned Boston Qualifying times or not. We often lose site that completing a marathon is an accomplishment, and even the slower finishes should not be disrespected by course cutters.
Please Support Marathon Investigation
Every contribution helps. I am currently working full-time on Marathon Investigation. The only way to sustain this level of effort long-term and maximize my efforts to catch and act on all known cases of cheating is through your support. Please consider a small contribution. If you represent a race, feel free to reach out for partnership opportunities.
Don't want to use PayPal? Click below to contribute without going through PayPal.