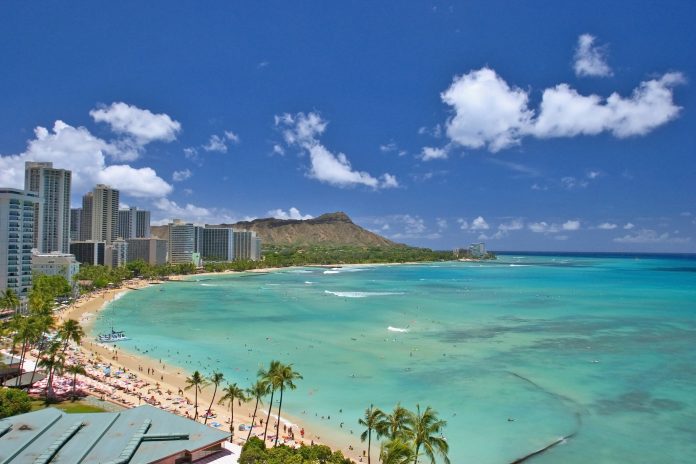 There is course cutting in every marathon. The problem of course cutting is not unique to Honolulu. If the course has sections that can be cut, some runners will do just that.
What is unique is that after I reported on the 2016 results and the course cutting, their solution for 2017 and 2018 was to try to bury the results.
On the official results page, in order to find a runner's result, you need to enter their bib #, name, and city of residence. I've reported many instances where runners have been cheated out of age group awards because of bib swapping. By hiding the full results, and making it nearly impossible to look up another runner, The Honolulu Marathon is enabling cheating.
Fortunately, I was able to pull the complete results. I initially flagged 319 runners for likely course cutting. I was conservative in my approach. I did not flag the slowest of the runners that likely missed timing mats because they passed the checkpoints after they were pulled up.
I checked a couple obvious instances of cutting by runners finishing near the top of age group awards, and they were removed from the official results. Other questionable results remain.
https://www.honolulumarathon.org/wp-content/uploads/2017/05/96×48-honolulu-marathon-course-map.pdf
The most common place to cut the course is on the out and back stretch before the 21k checkpoint.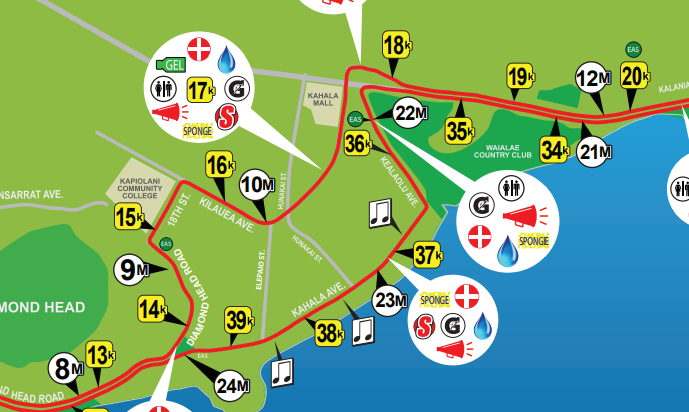 178 runners missed both the 21k and 25k timing mats.
Of those runners, 83 also missed the 35k timing mat.
74 of those runners also missed the 15k timing mat.
42 of those runners also missed the 10k timing mat.
33 of those runners also missed the 5k timing mat.
The most obvious of this group are still showing in the official results. Two runners covered the distance from 15k to 35k in just under 17 minutes. That is under 1-1/2 minutes per mile.
The 318 flagged runners is about 1-1/2 % of the total finishers. This percentage is in line with the number of course cutters that would be expected in any race of this size.
My issue with Honolulu is the apparent effort to protect those that do cut the course.
There is no way for the average person to look at their age group competitors. Most races welcome feedback from runners and want to do everything reasonable to make sure that race results are 100% accurate.
I will have more on specific results from Honolulu in the coming days.
Since Honolulu is not going to share the full results, I plan on posting a link to a full results file (including splits) later this week.
Please Support Marathon Investigation
Every contribution helps. I am currently working full-time on Marathon Investigation. The only way to sustain this level of effort long-term and maximize my efforts to catch and act on all known cases of cheating is through your support. Please consider a small contribution. If you represent a race, feel free to reach out for partnership opportunities.
Don't want to use PayPal? Click below to contribute without going through PayPal.

Also, be sure to subscribe to The Marathon Investigation Podcast. Search for 'Marathon Investigation' wherever you listen to podcasts. Available on Itunes, Spotify, Stitcher and most other platforms.