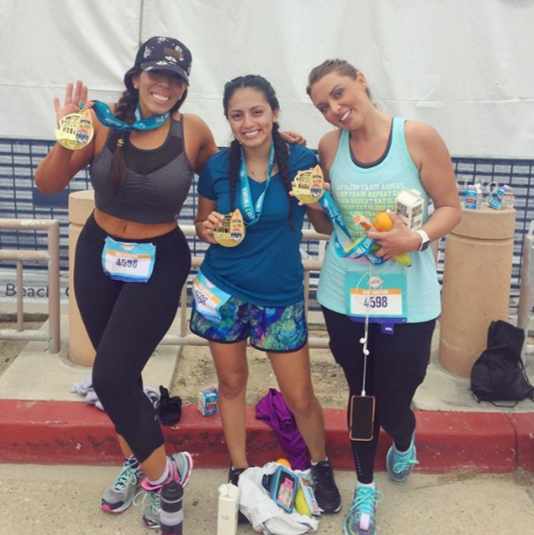 Last week, Valerie made this post on Instagram. She is claiming her 24th Half Marathon at Pasadena.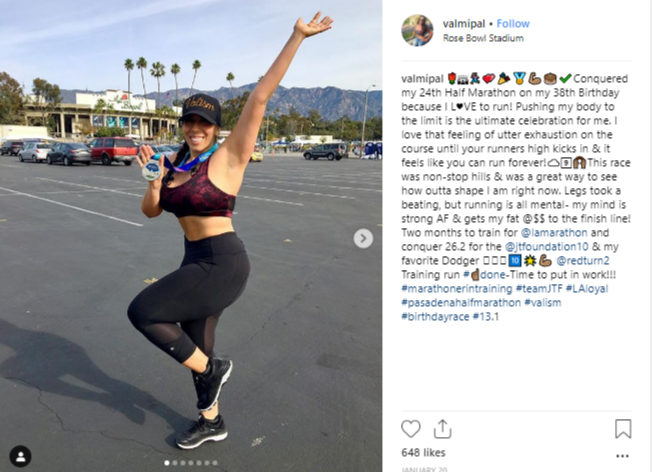 She does not appear in the results.
She also has photos from Surf City from 2017 through 2019. She is not in the results.
This photo is from 2017. Valerie's bib is a copy. Valerie and Kim are both are wearing the same bib number. Valerie copied her Kim's bib for this race.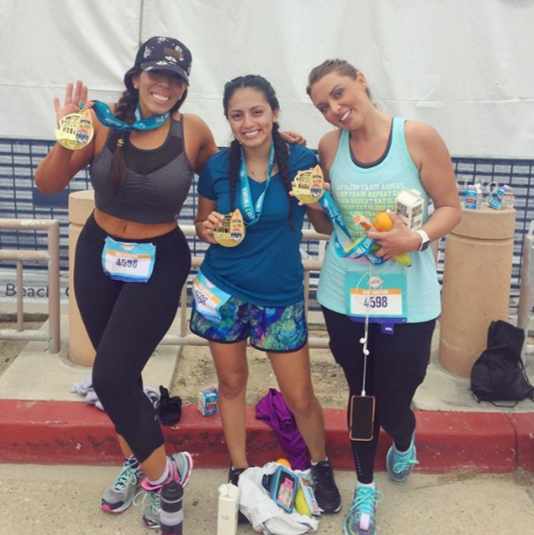 Further research shows that Valerie, a high school teacher, is no stranger to copying bibs. She has posted the evidence of bib forging for years.
This Instagram post is from 2018 Surf City. Both Valerie and her friend have the same bib # 13900. Once again, she copied her friend Kim's bib.
.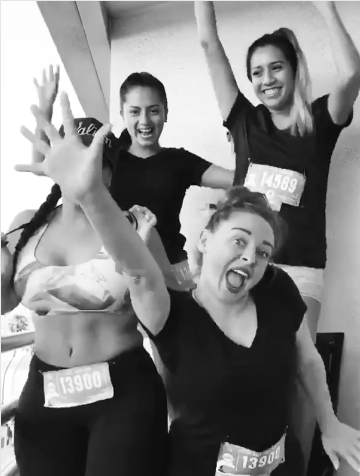 Circling back, I confirmed that she also copied Kim's bib for 2019. Photos on the course confirm that they were wearing the same bib.
Other Races
Valerie did not limit herself to just copying Kim's bib. She also has photos from races wearing other forged bibs. She also is shown with copied bibs, altering the bib #s slightly perhaps to make the forgery less obvious.
This bib at The 2017 Light Side Half Marathon was registered to an 'Albert'. Again this bib is a copy, it appears her friend may also have the same, copied bib.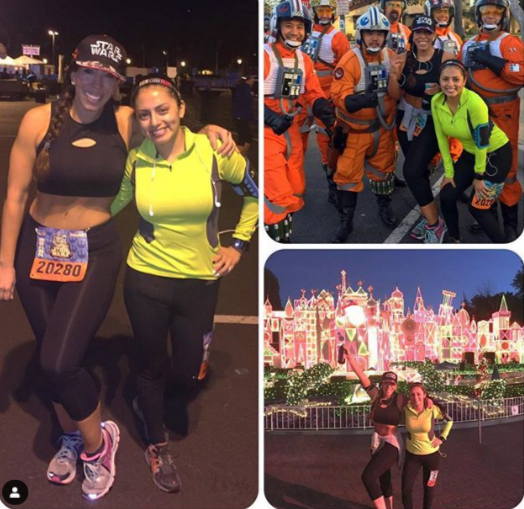 For this Half Marathon, she copied and modified her friend's bib and posted the below. photo on Instagram.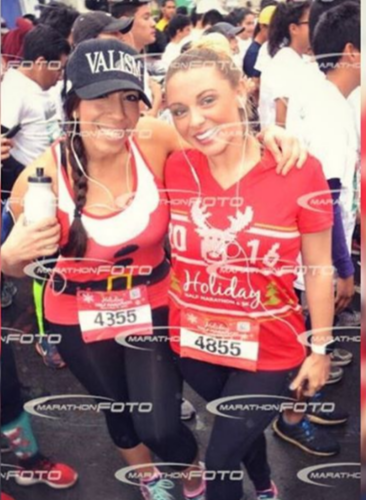 Once again she modified her friend's bib, changing a 8 to a 3.
Admission of Guilt
Back in 2014 she discussed how she finds images of bibs to copy.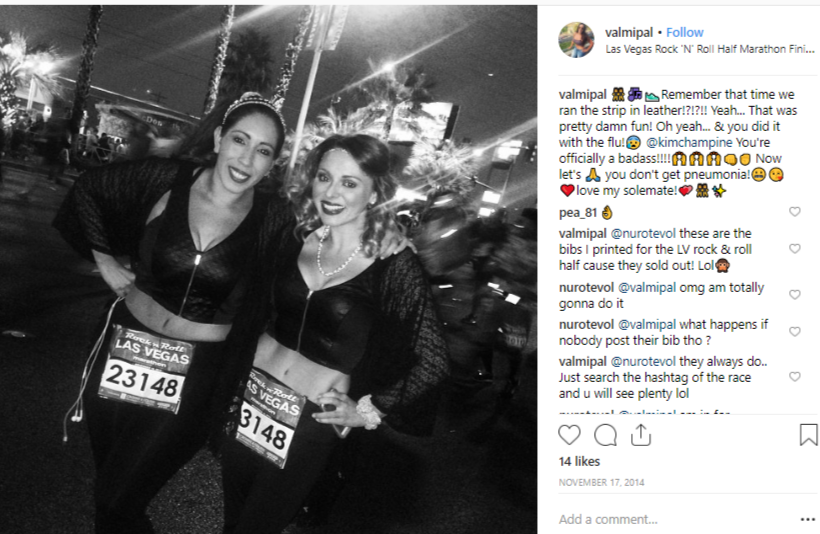 These are the bibs I printed for the LV rock & roll half because they sold out Lol!
When asked what she would do if no one posts their bib, her reply was…
They always do, just search the hashtag of the race and you will see plenty lol
I estimate that she has easily copied over $1000 worth of bibs over the years. She is running many races that she did not pay for. Photos show that she collects the medals. I will assume that she utilizes course support.
I will be reporting her and her friend to The Surf City Marathon. While banning a bandit likely has little effect, it is my hope that they do ban her friend for allowing her bib to be copied for the past 3 years, at least.
Please Support Marathon Investigation
Every contribution helps. I am currently working full-time on Marathon Investigation. The only way to sustain this level of effort long-term and maximize my efforts to catch and act on all known cases of cheating is through your support. Please consider a small contribution. If you represent a race, feel free to reach out for partnership opportunities.
Don't want to use PayPal? Click below to contribute without going through PayPal.