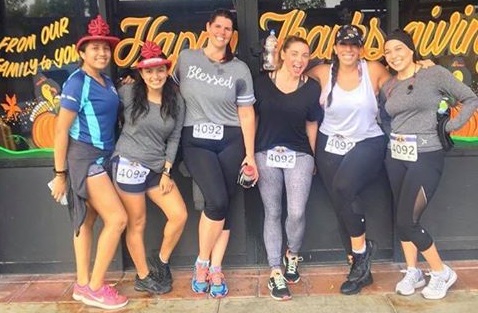 It was shown that Valerie has run many races with forged bibs. The article I published yesterday only showed some of the examples of this behavior. There were more egregious instances of bib copying.
The picture at the top of this article is from a local Turkey trot. It was pulled from Val's Instagram account (before she made it private).
Notice the bibs. Five bibs are visible. All five runners are wearing bib number 4092. Since I am thorough, I checked the photo gallery of the Turkey Trot website, and can confirm that there was not some printing mix up and that all runners that were pictured had unique bib numbers. Not surprisingly Valerie did not appear in the race results.
I've seen a few comments stating that this behavior is not a big deal. Races make enough money, etc. In this case the Turkey Trot supports the local Rotary Club. These runners are not stealing from big business, they are stealing from their own community.
It is baffling to me why anyone would think this is acceptable behavior, let alone how five friends felt it was a good idea to copy a bib for a local Turkey Trot in a race that is meant to support the community.
2019 Surf City Half Marathon
While the original article focused on Val. Her friend Kim is a regular accomplice. It is her bib that was often duplicated. Looking through the Surf City Half photos, her bib number shows up on Valerie, and another unknown runner.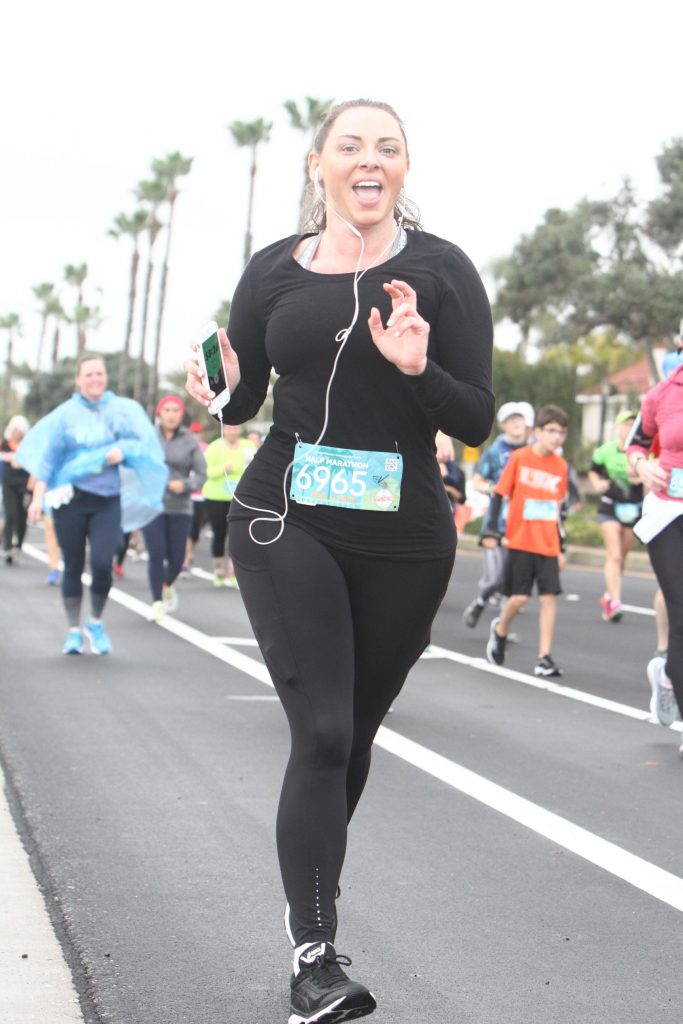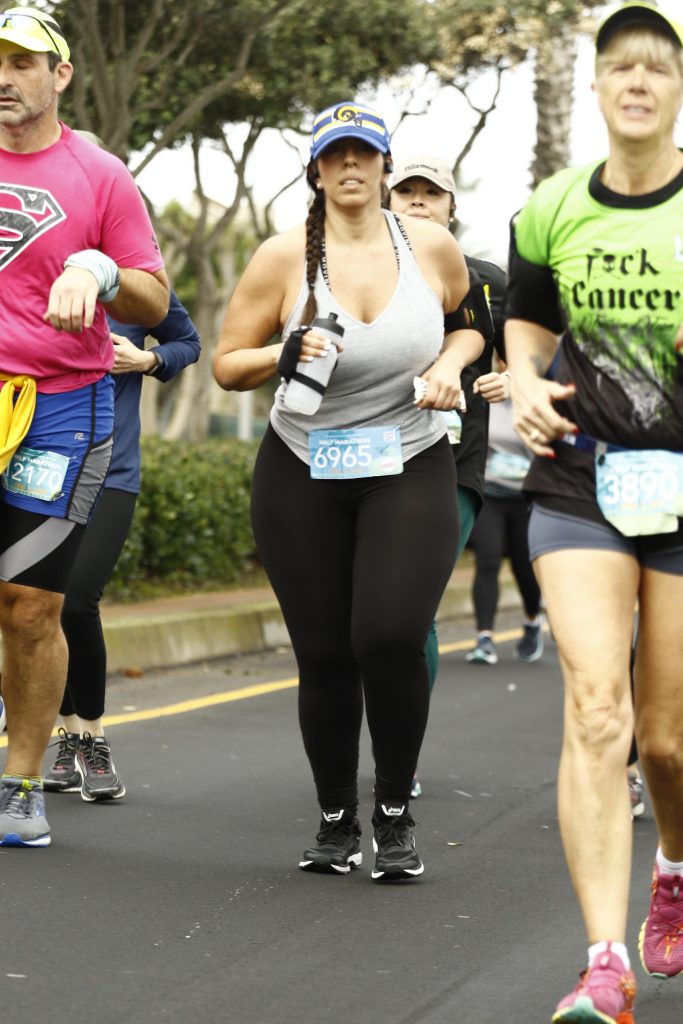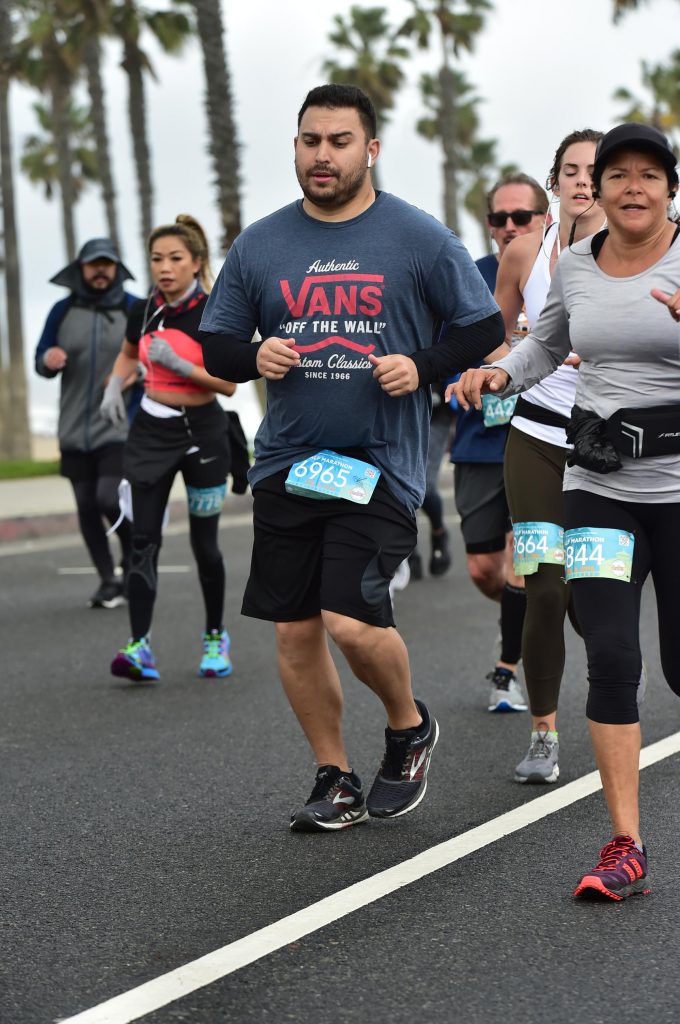 Below are zoomed in versions of the bibs. The first bib is the real bib, worn by Kim. Notice that you can see the holes for the pins.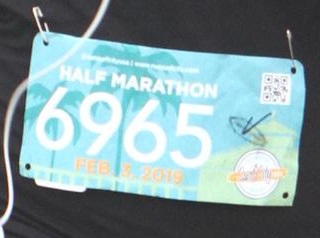 Compare to Valerie's bib. You can see that the holes are not pre-cut. There are white circles where the pin holes should be.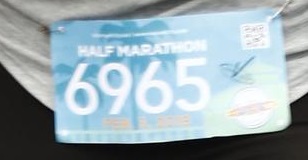 The same with the third bib.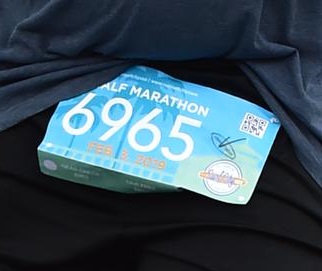 To top it off, here is Kim's result:

Kim cut the course. Her pace between 10k and 10 mile calculates to 0:04:31 minutes per mile.
Thank you for reading. Be sure to check out the Marathon Investigation podcast on itunes or wherever you consume your podcasts.
Thank you to all that have contributed to Marathon Investigation. Your contributions are what enables me to continue the work of Marathon Investigation. To support the site, please consider making a small contribution.
Don't want to use PayPal? Click below to contribute without going through PayPal.