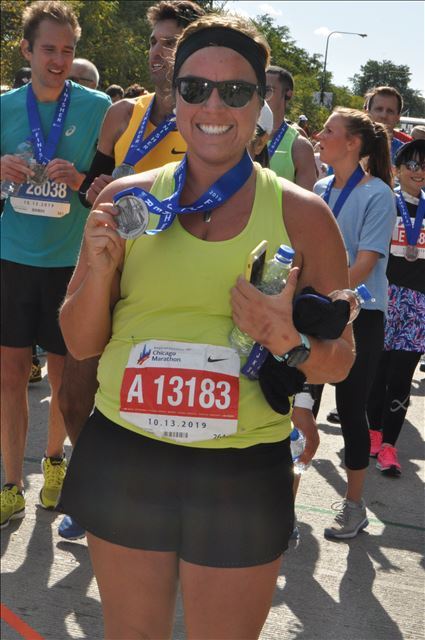 *UPDATE 12/6/2019 – EMILY CLARK HAS BEEN REMOVED FROM THE LIST OF 2020 BOSTON MARATHON ENTRANTS*
Emily Clark initially admitted to cutting courses in a statement that she sent to Marathon Investigation following her disqualification from PeaceHealth Apple Tree Half Marathon. She was witnessed riding a bike along the course. In her statement, she admitted to course cutting at a number of other races including The Chicago Marathon, The Baystate Marathon, and The Eugene Marathon.
Additionally, after this admission, she was disqualified from The 2019 Chicago Marathon, which took place less than one following The PeaceHealth Apple Tree Half Marathon.
The Boston Marathon
Emily appears on The 2020 Boston Marathon entrant list. I have sent messages to The B.A.A. over the past month, but have not received a response from them as of today.
I fully acknowledge that Marathon Investigation has no official standing with The B.A.A. or The Boston Marathon. In the past, while The B.A.A. did not typically share information with me, they acknowledged my inquiries and acted promptly.
Boston Qualifier
The only Boston Qualifying race I could find for Emily within the 2020 Boston Qualifying window is the 2018 Spinx Run Fest. Emily initially logged a time of 3:23:13. She was eventually removed from the results, but not before she was able to submit her time for Boston.
Without an official time at Spinx Run Fest, her removal should be automatic.
I trust that the BAA will eventually take action. Unfortunately, Emily already has taken a spot from a deserving runner.
Support Marathon Investigation
Thank you to all that have contributed to Marathon Investigation. Your contributions are what enables me to continue the work of Marathon Investigation. To support the site, please consider making a small contribution.