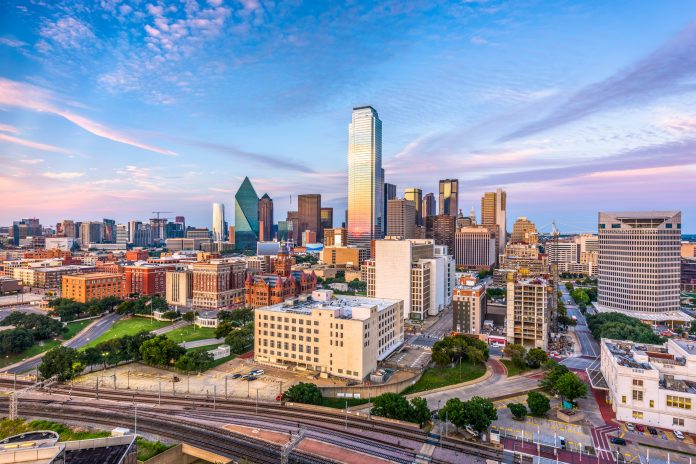 The BMW Dallas Marathon and 50K races were held on December 15th.
Last year the 50k course was modified due to flooding concerns, and there were initially 5 runners in the top 15 that clearly did not run the entire course.
While the results are better at the top of the leader board, there are runners in both the 50k and the marathon that clearly did not complete the full courses, for whatever reason.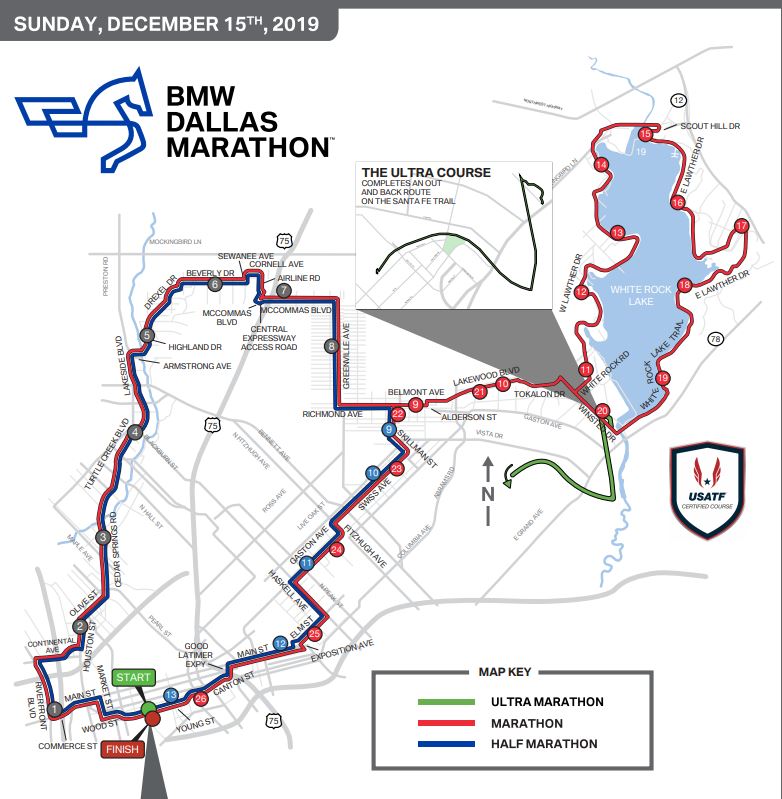 For the 50k race, there were less than ten runners that missed the 22 mile checkpoint. It is clear that these runners opted to do the marathon and did not complete the out and back section outlined in the map above. Unlike lat year, none of these runners placed near the top of the leader board.
There were four marathon participants that missed multiple splits with finish times under 4:00:00. The splits that did register for these runners were all over 16 minute per mile pace. three of the runners hit the 10k mat between 1:44:15 and 1:44:18. These three did not hit any additional mats until 24.5. It is clear that these runners ran the half marathon course. I do not believe they entered with any intent to cheat. Investigation into the fourth runner, however, revealed a history of missed splits.
Serial Course Cutter
The fourth runner registered a 15k pace of approximately 2:39:00, and next appeared at the 24.5 mile checkpoint in a time of 3:20: According to the results, he covered the approximately 15 mile stretch in just over 40 minutes. It appears that this runner ran just past where the half marathon turned off before turning around.
He is listed as first place in his age group.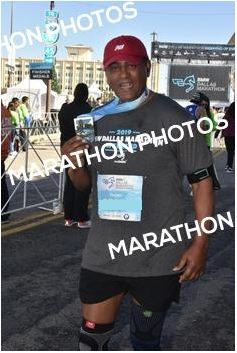 Generally I would say this was a rather innocent result where a slower runner bailed on the full marathon and decided to run the half marathon. However, this runner's historical DallasMarathon results show a pattern.
2018 Dallas Marathon – Disqualified – only hit 24.5 split – Boston Qualifying Time
2017 Dallas Marathon – Removed from Results – Boston Qualifying time
2016 Dallas Marathon – Boston Qualifying Time, only registered at the 20 mile mat
Looking at the runner's Marathonguide.com results, he also had a Boston qualifying time at the 2017 LA Marathon. (3:34:52)

Doing some more digging, I found many other results where his last name was spelled differently. He has questionable results in LA going back to 2013 – all with missing splits. Given the history, I would question his 2012 result as well, but the splits are not available.
2018 LA Marathon – missing all splits prior through 20k
2017 LA Marathon – missing all splits prior through 20k
2016 LA Marathon – missing all splits prior through 20k
2015 LA Marathon – missing all splits prior through 20k
2014 LA Marathon – missing 10k and 20k splits
2013 LA Marathon – missing 10k and 20k splits
Summary
In regards to The Dallas Marathon and 50k. The results are cleaner than last year. There are some results that need adjusting, but generally these seem to be minor issues. I chose to not name the serial course cutter in this article for a few reasons. One of which was my inability to find a good method of contact. I always make a legitimate good faith attempt to contact subjects of my articles.
Support Marathon Investigation
Thank you to all that have contributed to Marathon Investigation. Your contributions are what enables me to continue the work of Marathon Investigation. To support the site, please consider making a small contribution.