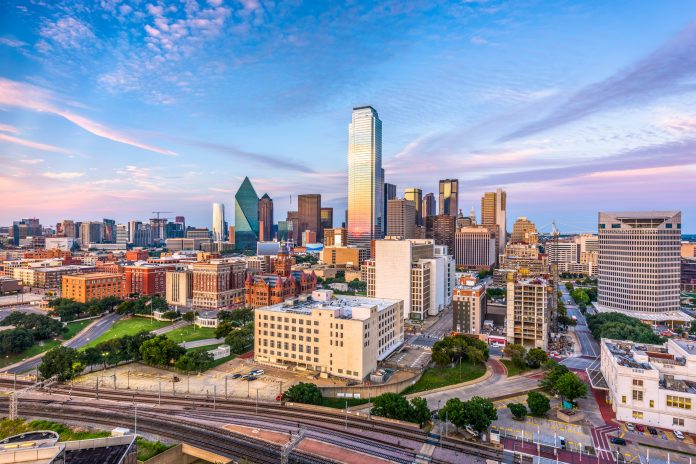 There are 162 finishers listed in BMW Dallas Marathon 50k results. Looking through the results it is clear that many of these runners should not be in the 50k results. Many of the questionable results are affecting age group placements.
Below is the track taken from a legitimate Strava entry. This shows the modified course. There was a change based on potential flooding in which an out and back section was added from approximately miles 11.5-17. Originally, there was going to be an out and back section north of the lake.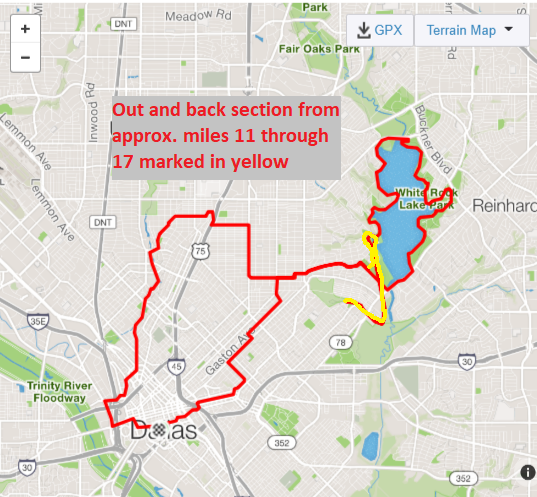 10 of the 142 runners missed the 13.5 mile timing mat. This mat is at the turnaround of the highlighted section on the out and back portion of the course.  5 of these runners finished in the top 15 overall finishers. The change in pace shows that this was not a simple timing mat issue.
| | | | | |
| --- | --- | --- | --- | --- |
| Bib # | overall | 15 km overall pace | 17.3 mile overall pace | split pace |
| 20236 | 7 | 8:13 | 5:59 | 0:03:22 |
| 20190 | 5 | 7:51 | 5:44 | 0:03:16 |
| 20244 | 8 | 9:08 | 6:34 | 0:03:35 |
| 20119 | 12 | 8:58 | 6:30 | 0:03:38 |
| 20038 | 15 | 8:08 | 6:09 | 0:03:51 |
The 50k course is identical to the marathon course with the exception of the out and back section. It is clear that these runners, for whatever reason, dropped to the marathon. It should have been a relatively simple process for the race to drop them down to the marathon results.
I am willing to give these runners the benefit of the doubt. I have not found anything where any of these top runners were claiming to have completed the 50k. I do not know whether or not any of the runners reported their drop in distance upon finishing.
All of the runners above affected the age group awards. It is the race's responsibility to clean up the results, especially in these obvious cases that affect the top age group rankings.
Cutting The Course?
6 of the 142 runners did not hit any of the checkpoints on the backside of the lake – missing at least the 20.5 and 23.6 timing mats. These 6 runners also saw a substantial increase in pace through this section. 1 of these runners also missed the 13.5 timing checkpoint.
3rd place AG – 60-year-old male
Mile
Time
segment
Total pace
3.11
0:39:18
0:12:38
0:12:38
6.22
1:22:27
0:13:52
0:13:15
9.33
2:14:10
0:16:38
0:14:23
13.5
3:27:07
0:17:30
0:15:21
17.3
4:19:39
0:13:49
0:15:01
18
4:28:04
0:12:01
0:14:54
20.5
missed mat
23.6
missed mat
29.5
5:44:48
0:06:40
0:11:41
31.07
6:12:06
0:17:23
0:11:59
This is a clear case of a runner not completing the entire course – note the 6:40 minute/mile pace from miles 18 to 29.5. This particular runner is pictured with his finisher medal. The runner that he is pictured with, and was pictured with throughout the course had the same missing splits.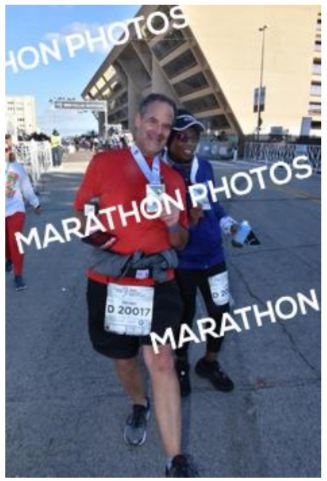 Summary
I received an email about these results a few weeks ago. The tipster emailed the race prior to that. Even if the race does not have the capabilities to instantly flag the runners that dropped to the marathon, the most obvious of these cases should not have been addressed by now. The results I have pointed out should have been caught by the race, and no tips should be needed.
Please Support Marathon Investigation
Every contribution helps. I am currently working full-time on Marathon Investigation. The only way to sustain this level of effort long-term and maximize my efforts to catch and act on all known cases of cheating is through your support. Please consider a small contribution. If you represent a race, feel free to reach out for partnership opportunities.
Don't want to use PayPal? Click below to contribute without going through PayPal.
Lastly, be sure to check out The Marathon Investigation Podcast on iTunes or wherever you listen to podcasts. Please subscribe, rate, and review the podcast.