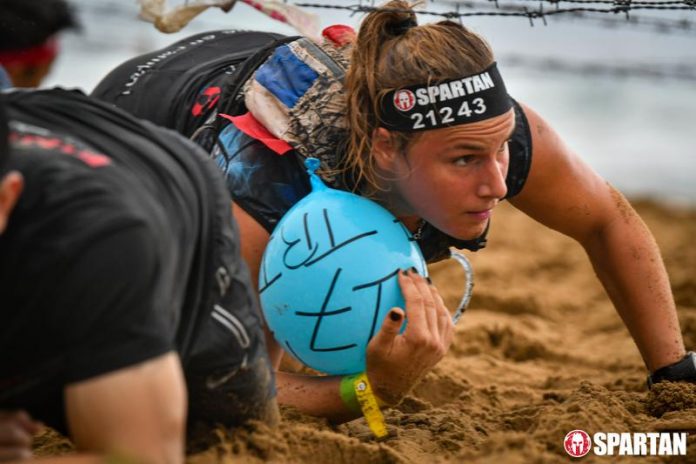 Manon Kalfon was one of 8 Spartan Athletes featured on 'Everyday Spartans', a series that followed 8 Spartan Athletes, put them through challenges and told their stories.
I will hold on , and even if I have to crawl, I'll finish

Manon Kalfon – Everyday Spartans
Manon set a goal of breaking the record for the most Trifectas completed in one year. To earn a single Trifecta, a Spartan Athlete must compete in one of each of the following races in a calendar year.
Spartan Sprint – 3 to 5 mile race consisting of 20-25 obstacles
Spartan Super – 8 to 10 mile race consisting of 25-30 obstacles
Spartan Beast – 12 to 14 mile race consisting of 30-35 obstacles, or Spartan Ultra – 30 mile race consisting of 60 obstacles
Manon's goal was to complete 25 Trifectas during 2019. The record is 23, set by Hartley Mahfood in 2018.
And since I'm 25 this year, I thought I'd do 25 Trifectas and break the world record.

Manon Kalfon Everyday Spartans
Feeling The Pressure
…I did not mean to intentionally cheat

Manon Kalfon – via email
There were a handful of instances where evidence came to light showing that another athlete carried a bib for Manon. There is clear photographic evidence in her two Ontario races and in Vermont. Manon has admitted to this.
The athlete wearing her bib in Vermont was another 'Everyday Spartan'. The athlete had nearly identical splits (within 1 second at all checkpoints) as Manon.
That of Vermont this one offered to run for me! so don't blame me!

Manon Kalfon – via email
"I was really hurt and the pressure pushed me to find a solution…I did not mean to intentionally cheat. I wanted to face this record. The pressure on my shoulders was really heavy. No one can understand what I experienced this year. So I don't want to run for this franchise anymore. Thank You"
–Manon Kalfon
It is clear that at some point Manon knew she would not reach her publicized goal of 25 Trifectas. She says that the 'bib muling' started because of an injury at a Spartan race in Poland. This injury likely occurred the weekend of August 25th at Krynica. This aligns with the below listed incidents.
Used a bib mule for races the weekend of September 2nd 2019
Asked someone to run with her bib in Austria Spartan weekend of September 6th 2019. I have been provided with the text of this conversation. The person questioned the request, and Manon backed off, saying 'bad idea'
Bib Mule ran with her chip for Vermont Spartan Beast September 14th 2019
To be clear, these were not simple cases of bib selling. The runners that carried Manon's chip, had their own chips, and appeared in photos wearing their own assigned numbers.
There was a situation in Hidalgo Mexico. Manon ran the trail race instead of the Super. I came across this during my investigation. When I emailed her she confirmed that she did not run the Super. However she had claimed the Super on Athlinks.
Claiming a Record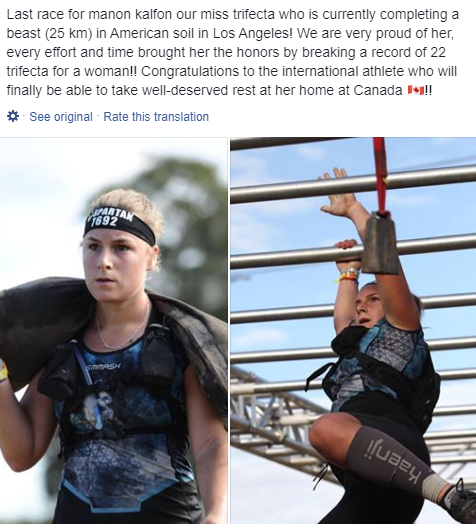 The above was posted on December 14th. It was posted by Manon's friend and coach, Yanick Dumont. She was approached by Spartan regarding the bib muling at Sparta, a month prior to the claim of 22 completed Trifectas was posted.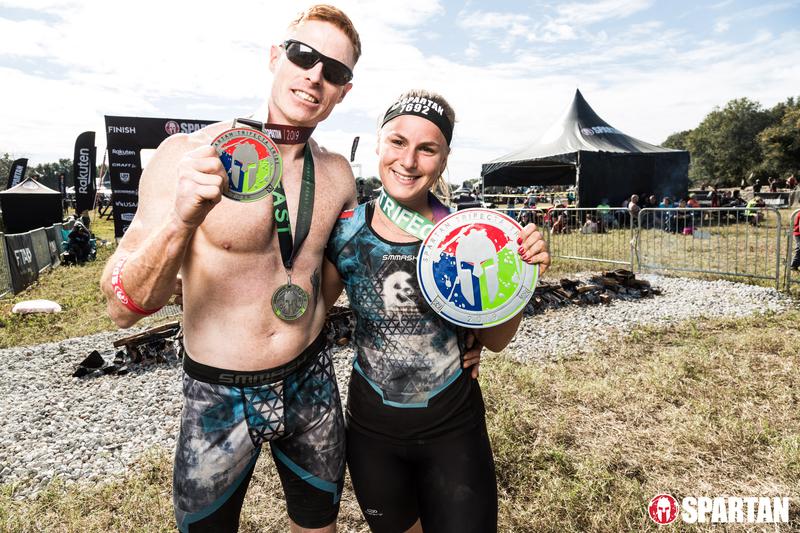 There were other results that were questioned based on her pacing and some outlying times. I have not been able to make any determination that she cheated in additional races. I did not have verifiable data to confirm these other allegations.

In one race she was apparently disqualified, but reinstated with a substantial time penalty, allowing her to count the race towards her Trifecta count, but placing her at the bottom of the standings.
On the other side, Manon was critical about what she says is inconsistent rules at Spartan races. She says she was disqualified from one race for helping an athlete in an 'Open' race. This behavior is accepted and encouraged in some countries. She also says she was removed from podiums based on some inconsistent rules and enforcement.
In messages to me, Manon has been critical of Spartan:
"Have you seen the prices they charge? It's just a money pump. There is no human service. This franchise should not even exist." – Manon Kalfon
Rather than being apologetic, Manon has been defiant. She also says that cheating in Spartan races is common and that everyone cheats at least once.
Summary
Manon says that she admitted to the incidents mentioned above while in Greece in the beginning of November. In a post on social media, the Spartan organization had stated that this was 'taken care of'. I reached out to Spartan for a comment. They promised replies multiple times but have since gone silent. I delayed the publication of this article awaiting a response from Spartan.
I am publishing this article because there was a clear effort to cheat towards a record. While she may have legitimately completed enough Trifectas for the female record, she stated her goal of 25 was to beat Mahfood's 2018 record. She had set up a fundraiser to offset the costs of the effort and specifically mentioned the intent to break Mahfood's record.
Support Marathon Investigation
Thank you to all that have contributed to Marathon Investigation. Your contributions are what enables me to continue the work of Marathon Investigation. To support the site, please consider making a small contribution.