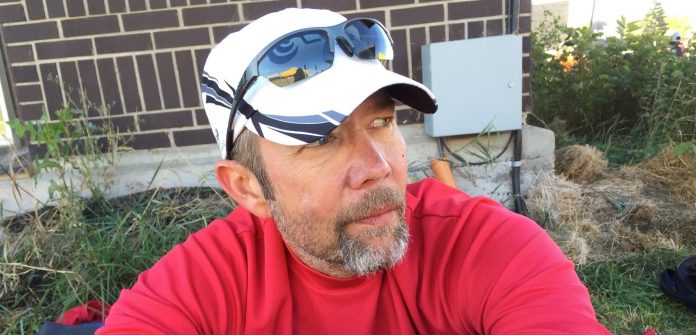 As I write this, athletes are running (and walking) loops at Camelback Ranch in Glendale Arizona. They are competing in one of the various fixed timed events at Across The Years Multi-Day Running Festival (ATY). Two years ago, just before this event, I first learned of Kelly Agnew.
Kelly was disqualified from The ATY for faking loops. Every few laps, he would cross the timing mat that marks the start/finish of each loop, leave the course, and re-emerge and cross the timing mat again to register a lap which he did not complete. He was witnessed hiding in a port-a-potty by the timer, which ultimately led to his disqualification.
Davy Crockett, an ultra running legend and ultra running historian, has publicly come forward as the person who first reached out to me regarding Kelly's cheating. It was because of Davy that Kelly was being watched closely at The 2017-2018 ATY. Last year, Davy talked about this on The Marathon Investigation Podcast. It is fascinating listening to Davy's first hand account of Kelly's cheating over the years.
Years of Cheating
I wrote a follow up to my initial article, and within days he was disqualified from 12 races.
In all, according to Ultrasignup.com he was disqualified from 21 races, including every single one of his more than a dozen victories. There were other races where he was disqualified that don't show on Ultrasignup.com. Prior to his cheating being made public, Davy confirmed that he was previously disqualified from the Vermont 100.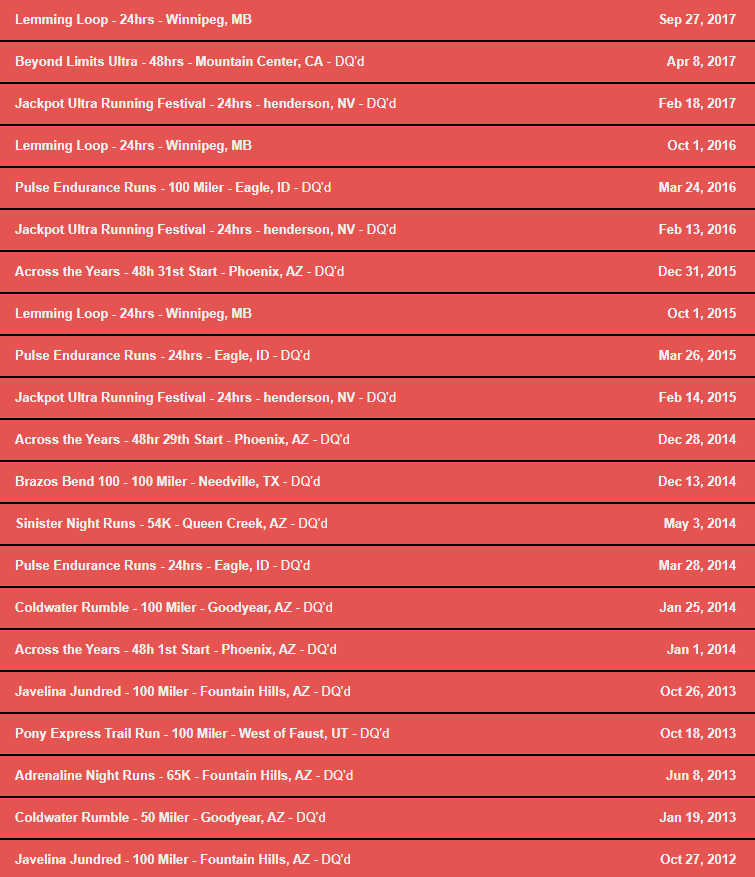 A Case Study
Only after his cheating was publicized (and went viral) did the behavior stop. Davy had previously confronted Kelly. But even the knowledge that Davy knew he was cheating, the behavior continued. He never ran another race after 2017/2018 Across The Years. He never spoke publicly (or privately as far as I know) to anyone about his cheating.
Kelly's is a textbook example of why Marathon Investigation exists. He stole victories from people that considered him their friend. Without the publicity, I am certain his cheating would have continued, and more victories would have been stolen.
As Davy so wisely pointed out, this example should serve as a lesson to races to take the necessary steps to detect and limit opportunities to cheat. The more difficult it is to cheat, the less people will try. No one wants to be known as the next Kelly Agnew.
His pattern of behavior was not just related to his racing. In 2019 he was charged with multiple felonies relating to theft from his employer.
Support Marathon Investigation
Thank you to all that have contributed to Marathon Investigation. Your contributions are what enables me to continue the work of Marathon Investigation. To support the site, please consider making a small contribution.