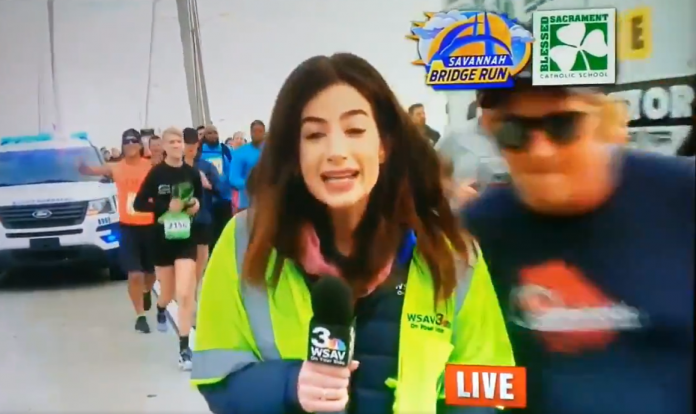 On Saturday, WSAV (Savannah) reporter Alex Bozarjian was reporting from The Savannah Bridge Run. As is typical during live reports people were waving to the camera and jumping into the frame. One runner took this to a disturbing level, as seen in the below video.
The runner is shown making a beeline towards the reporter before slapping her on her backside as he ran by.
Reading through the responses to the above tweets, most everybody was outraged by the runner's actions. But there was at least one person that asked "What's the big deal?"
You only have to look at her immediate, unfiltered reaction on the video to understand what the big deal is.
"You violated, objectified and embarrassed me"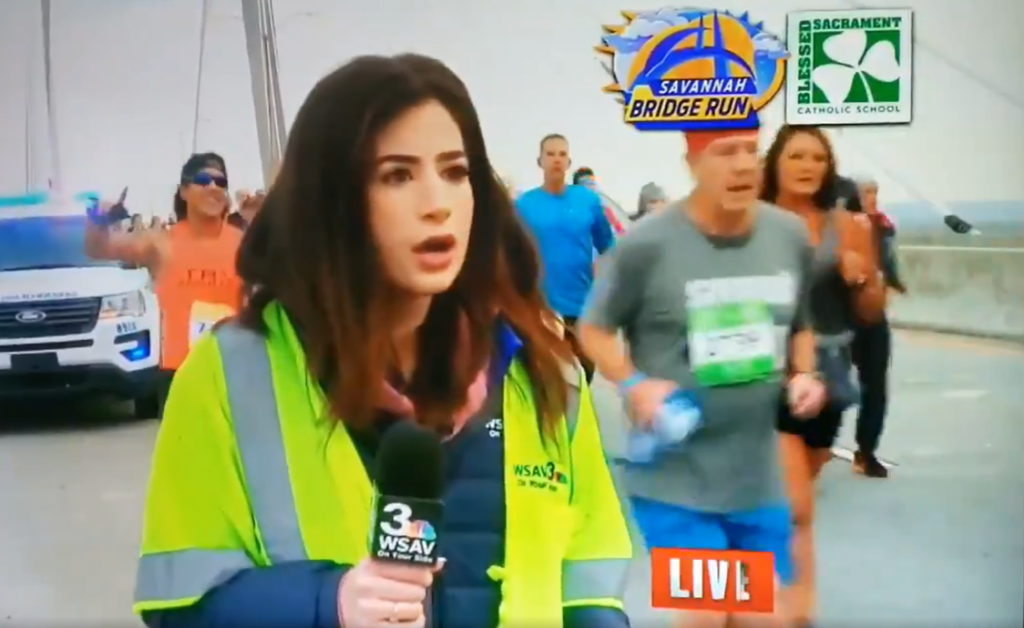 The director of The Savannah Sports Council responded strongly.
This will not be tolerated at our events. Glad we have race bibs and photos for easy identification. https://t.co/RwSHItW04v

— Robert Wells (@RobWells1) December 7, 2019
It was only a matter of time until the runner was identified. A photo was posted of the man responsible with his bib visible.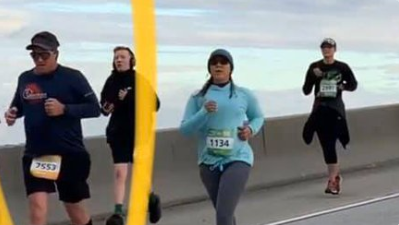 The runner was identified through twitter. I have verified the identification through other photos and by checking the bib number in the results.
As of Saturday evening, Tommy was scrubbing his social media accounts. His twitter account has been made private, his Facebook profile has changed and his settings were made private.
I will update this article if there is any further news.
Support Marathon Investigation
Thank you to all that have contributed to Marathon Investigation. Your contributions are what enables me to continue the work of Marathon Investigation. To support the site, please consider making a small contribution.